Ben Family 10 Night Mediterranean Cruise Holland America Noordam (2011)
When Susan Ben approached us asking for a Europe cruise vacation for her family (2 adults 2 kids ages 23, 16) we suggested this Holland America Noordam cruise departing from Civitavecchia.  The Bens wanted to see Italy and departing from the port close to Rome allowed them some days in Rome before and after the cruise.  We also set them up in a small family run hotel that was close to the city sights and considerably less in price than the larger hotel options.  Thanks to Susan for providing us this report and pictures:
Cruise Day 1
Some pictures… As we set sail, and then later that evening my son and I attended the welcome aboard Mixology class.
We are in Lavernno today, and heading to Luca and Pisa.  To see the Leaning Tower of course.
Ciao!
Sue
Dinner in Rome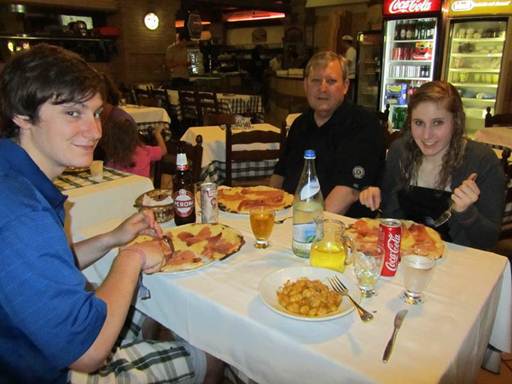 On the ship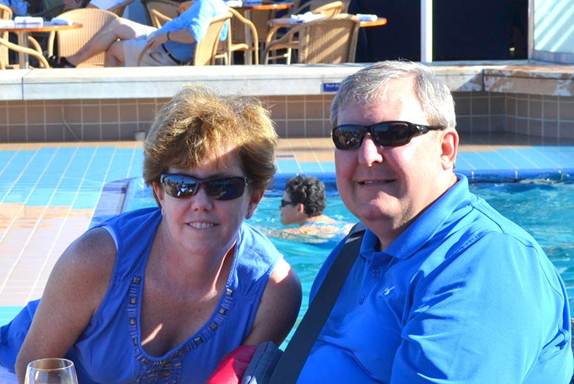 Leaving Rome Port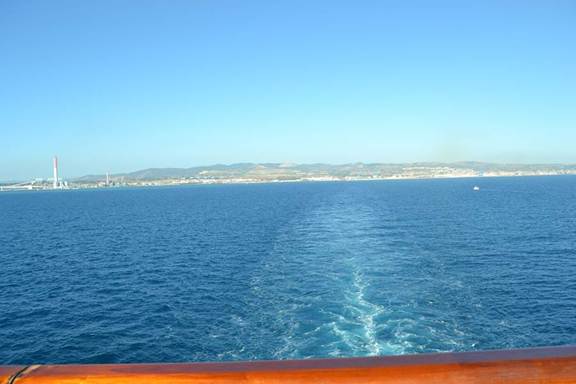 We took a mixology class
Jen and Mark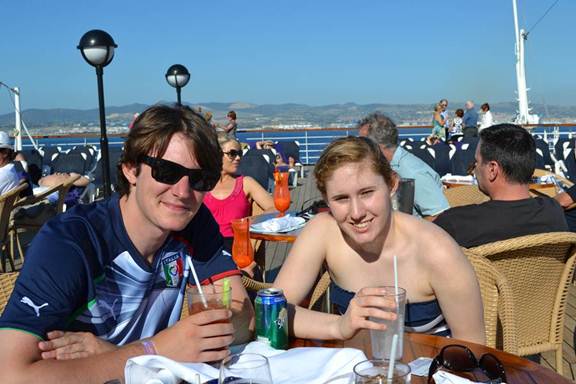 Mark And Mom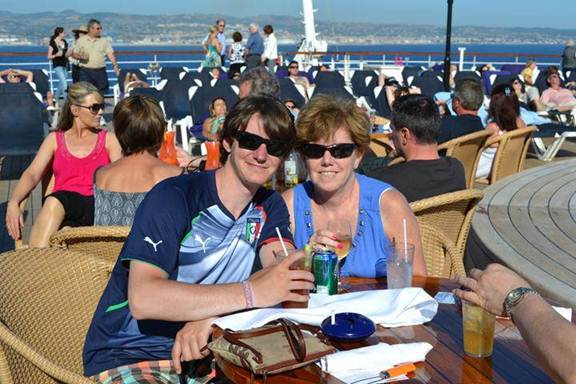 Cruise Day 2
I am having some great fun with this "deployment plan" for Project Rome!
Still on track.  Today,:
step 127.1.2.1 – Eat Gelato (Strawberry was the flavor) was completed
Step 132.3.4.7 – Lean with the Leaning Tower Of Pisa was completed
Step 995.1.2.4 – Back-up and have wine in an Outside Café  was added and completed
We are on track for deployment.  Up next is Monte Carlo and the James Bond/Princess thing, when we dock in the morning.
Ciao!
Sue
Eat Gelato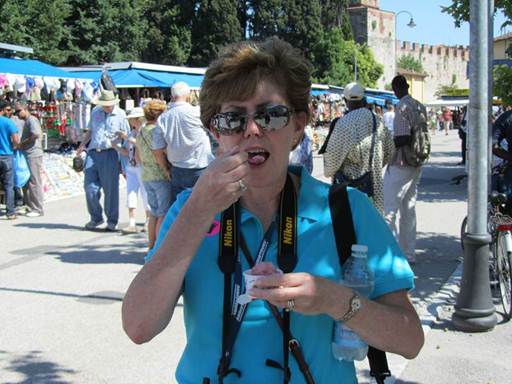 Lean With The Leaning Tower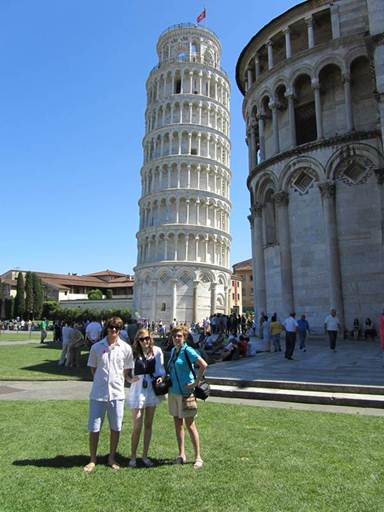 Wine at outdoor café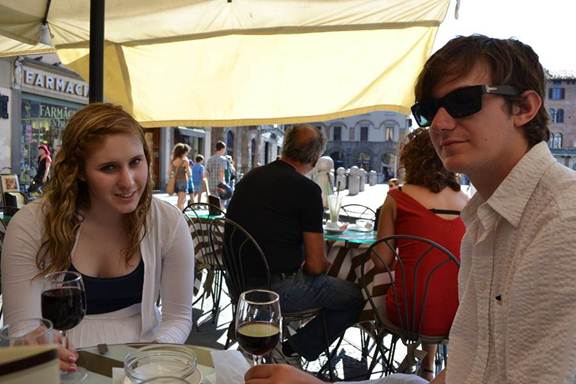 Cruise Day 3
Project Rome! Risk Mitigation (Gambling) Plan
Since we are in the high-end gambling Principality of Monaco today is about managing risk.
•       Being a Princess isn't easy, so I made sure that my kingdom would be ready! The royal Wedding is on July 2nd, so the streets are being decked out to celebrate.  See the flags by My palace, overlooking the sea?
•       Of course I met my "James Bond" prince by the Casio.  Honest!
So the through project plan and the bucket list have been as a good "risk of not doing everything" tool as a well-managed RAID list.
Formal night for the Princess and her James Bond this evening.
Bon nuite! (they speak French in Monaco)
Sue
All Ready For The Royal Wedding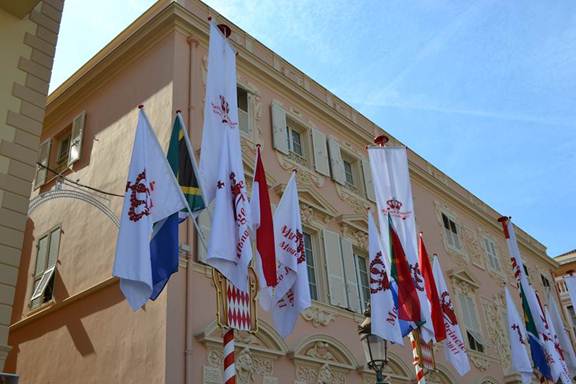 View from My Palace Overlooking the Sea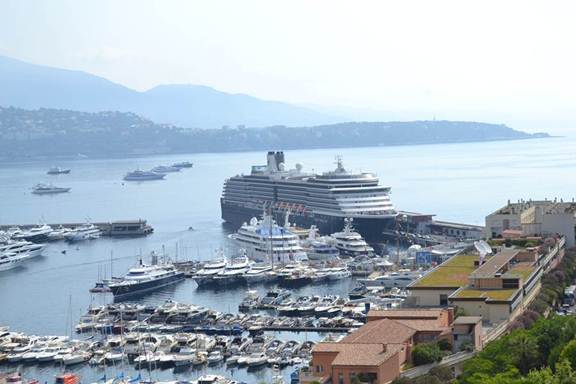 My 2 James Bonds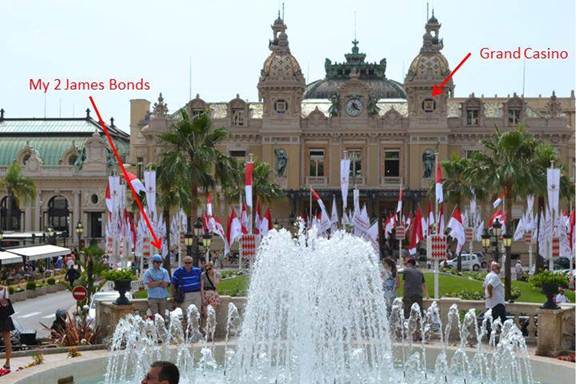 Cruise Day 4
June 23rd
More items on the Vacation Bucket List crossed off today in Barcelona.
·         Enjoy Spanish Wine & Eat Tapas in Barcelona – We did this in two different places today
·         See Gaudi's La Sagrada Familia – They started building that Church in the late 1600's and still are not done!
·         Wander the Streets of Barcelona – Did a little wandering today… More tomorrow, which is a national holiday for the feast of Saint John
·         Sit on the Spanish Steps – This is our lesson for today on defining clear requirement!
I have my family keeping track of the bucket list of vacation objectives… one was to sit on the Spanish Steps.  My requirement is to sit on the Spanish Steps in Rome, but today my son said "Mom, there are some steps by the church, why don't you sit there and I will take your picture sitting on Spanish steps".  He got it right, but did not meet the business partner requirement… Just goes to show the value of well documented requirements!!
See you all next update!
Sue
Eating Tapas and drinking wine in Barcelona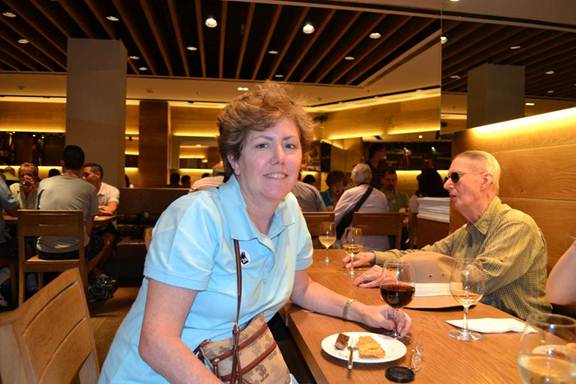 Seeing Gaudi's La Sagrada Familia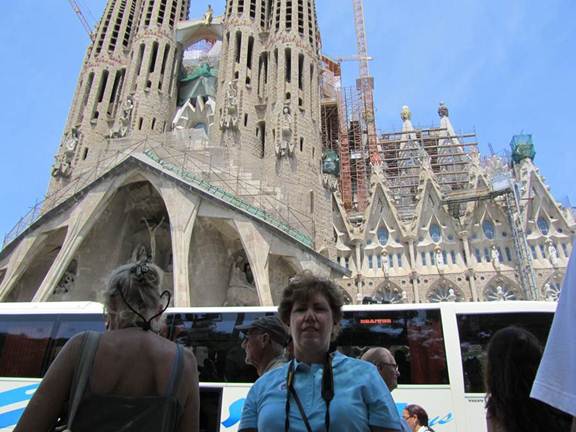 Wander the Streets.. Included street musicians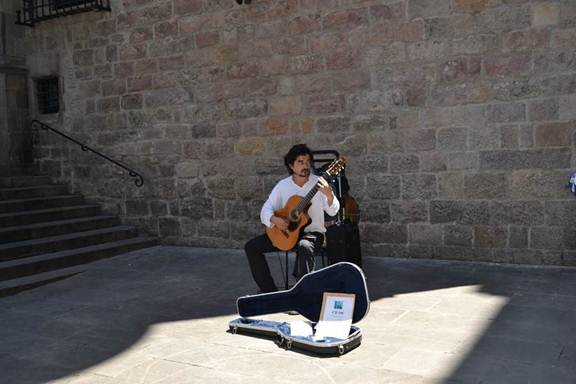 Sitting on "Spanish Steps" not "The Spanish Steps"  get those requirements right!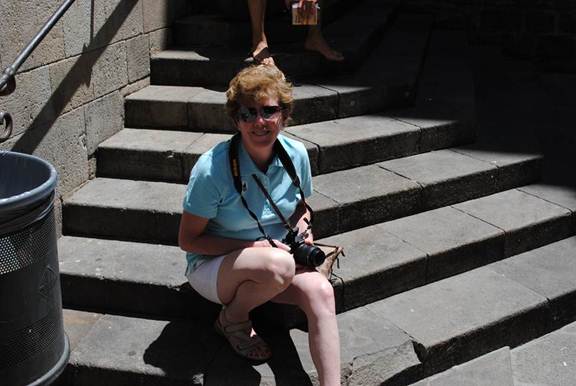 Cruise Day 5 & 6
June 24th  and June 25th (Cruise Day 5 & 6)
Just another day in Barcelona, right like that's normal.  The deployment is still on track and the status is green.  In fact in the past 2 days even got a chance to add some items from the extended family bucket list…
·         Spend a day NOT doing a preplanned shore excursion – Mike
·         Have a martini – Jennifer
·         Take pictures of something other than "tourist sights" – Mark
·         Go to a beach in Mallorca, it was the Palmas Beach – Sue, Mark, Jen (Mike just wanted to sleep)
·         Plan a surprise for Sue (sent flowers and wine) – Mike
Sunday we are at sea all day… so taking a tapas cooking lesson, doing a wine tasting and another mixology class and continuing our vacation "Hand and Foot" card game tournament.  Only 25 points separate the 'rents (parents) from the Kids.
The weather has been so good, I have forgotten all about System Bulletins.
Sue
Just hanging on La Rambles in Barcelona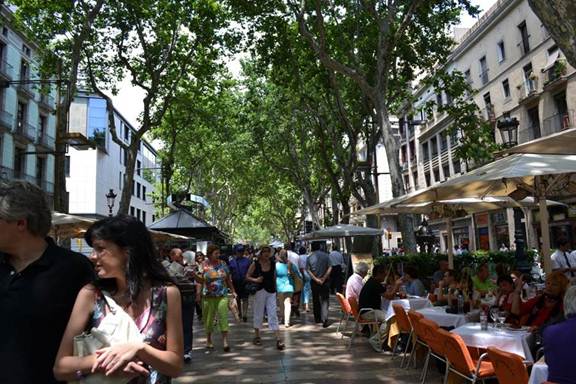 Jen having her martini (lemon drop), while we play cards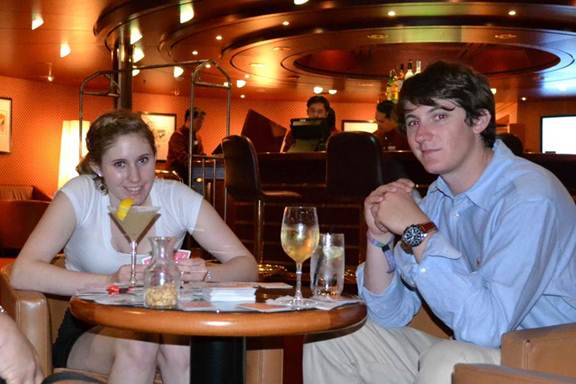 We made it to the Beach!
Mark went topless, Jen didn't, I stayed covered up and 50% of the females were topless.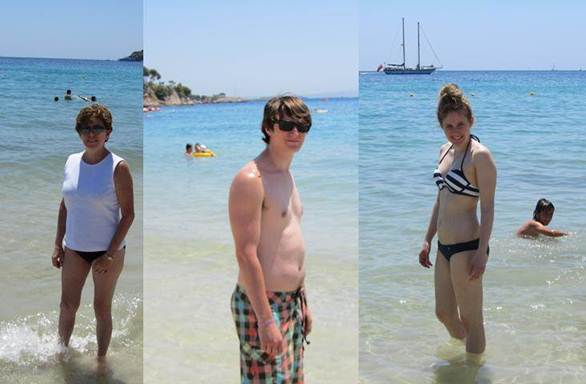 Yes, I am rubbing it in that I am not back in the states at work!
June 26th and June 27th  (Cruise Day 7 & 8)
We spent Sunday "at sea" (no port) and headed into Tunis in Tunisia today.  I finally visited Africa!   It was pretty cool to see Carthage.  Got my hair done on Sunday and did "ship things", to get ready for the history lesson on Monday.  To celebrate Mike and I did the ship Pub Crawl this evening… 5 bars, 5 different drinks.  Since we have been on this ship so long we have actually gotten to know Ken (the master bar tender), Elizabeth (Party Planner) and Frank (Cellar Master) pretty well.  What can I say we are enjoying the vacation!
More items on the bucket list:
·         Have fun on vacation
·         Appreciate the History of Carthage, we really saw some very cool history items from before Christ.
·         And Mike and I did the ship pub crawl this evening!
Only two items, but lots of fun!
On to Sicily tomorrow.
Sue
Some Fun Places on the Ship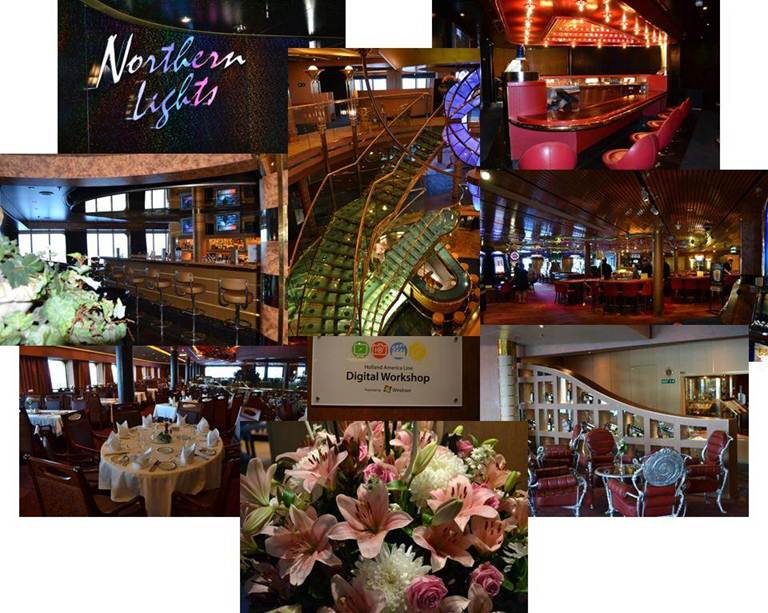 In Carthage – Roman ruins and a WWII memorial to our soldiers.
More North Africa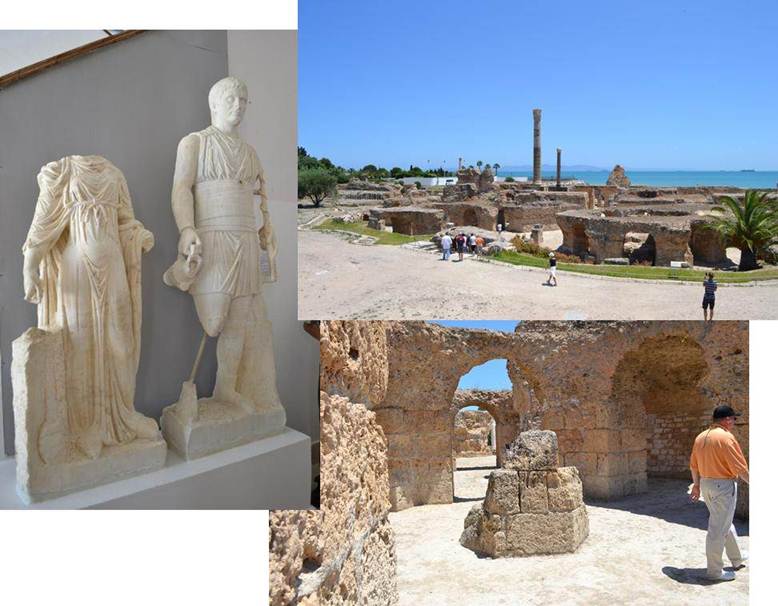 And some fun back on the ship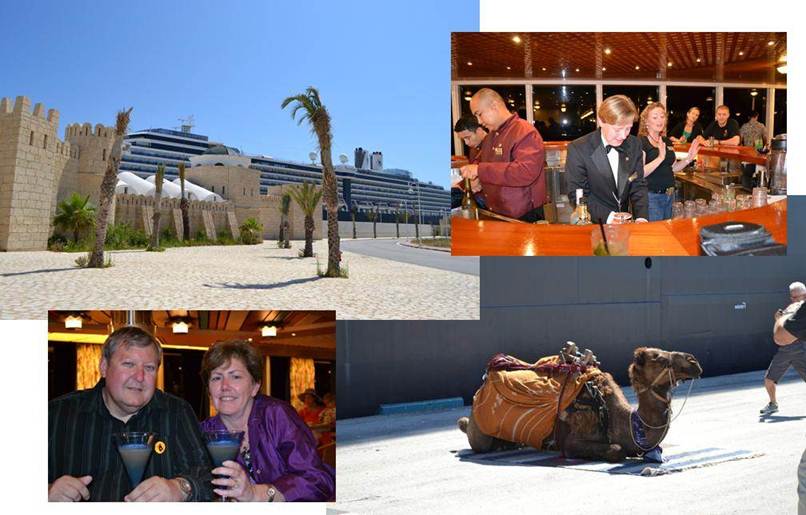 Cruise Day 9
June 28th   (Cruise Day 9)
Relaxing day today in Palermo, Sicily.  Walked in to town to "Do Something Memorable and Spontaneous in Palermo"; who would have guessed that consisted of trying to cross a street and make a local phone call.  LOL.  Of course we also did some shopping and ate more gelato. We are just leaving port now as I write this.  It's our last formal night so Jennifer has started her 2 hour "get ready" ritual.
We are still on track to complete the "cruise milestone" on schedule.
Today's items crossed off the bucket list:
·         Something spontaneous –  Just wander into town with no set agenda
·         Something memorable – Trying to cross a street without getting run over by a Vespa, horse and carriage or car.
Only two items, but lots of fun, since shopping was also involved!
On to Naples and Pompeii tomorrow.
Sue
Just some shopping time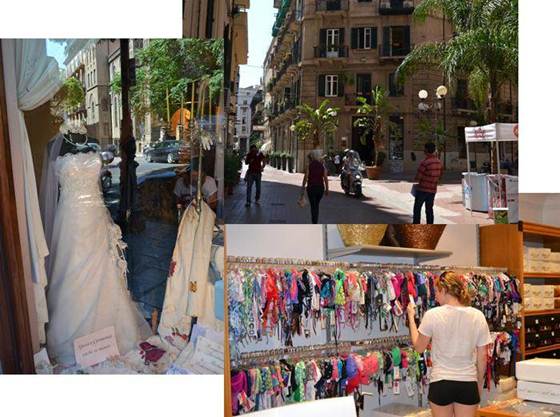 Watch out for the Vespa's they are everywhere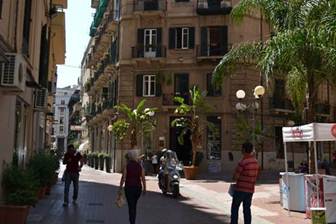 More Gelato!!! Yumm Yumm!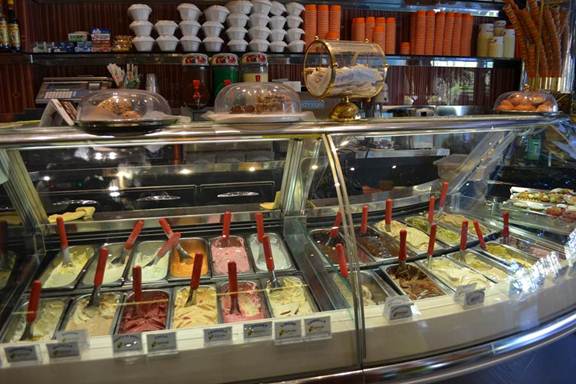 Coming back to port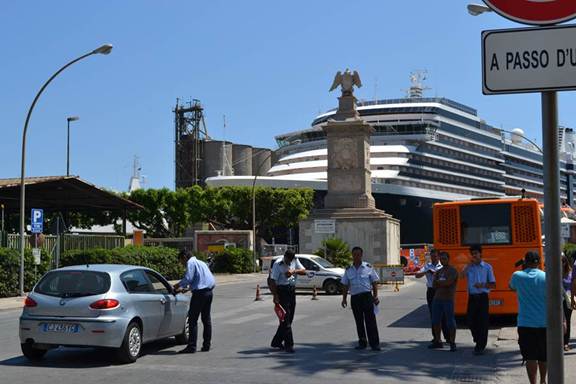 Cruise Day 10
June 29th  and June 30th  (Cruise Day 10 & Rome Day 1)
Spent the last day in Naples and packing up all the clothes and memories to head back to Rome. We are back in Rome (where the internet is FREE!!!) now waiting for our friends to arrive.  The vacation is getting shorter and the list of un done items on the bucket list is also getting shorter.  We have met a few people from the Chicago area, but today we did meet some one from Naperville… We always joke that no matter where we go we meet someone from Naperville.
More items on the bucket list:
•       Eat Pizza in Naples
•       Explore the ruins of Pompeii
•       Shop in a real Italian Market
•       Make bruschetta in Rome
We are eating under the stars this evening… and on to the Vatican tomorrow.
Ciao
Sue
Mt Vesuvius in the background from the Forum of Pompeii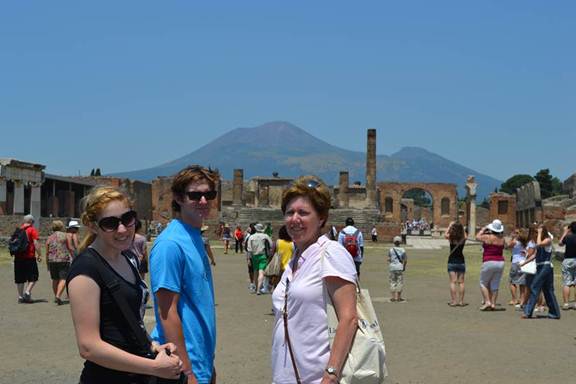 Pompeii  Collage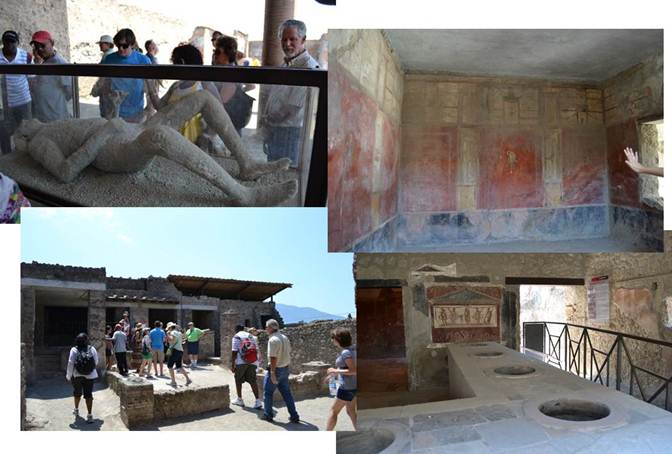 Shopping in the Italian Market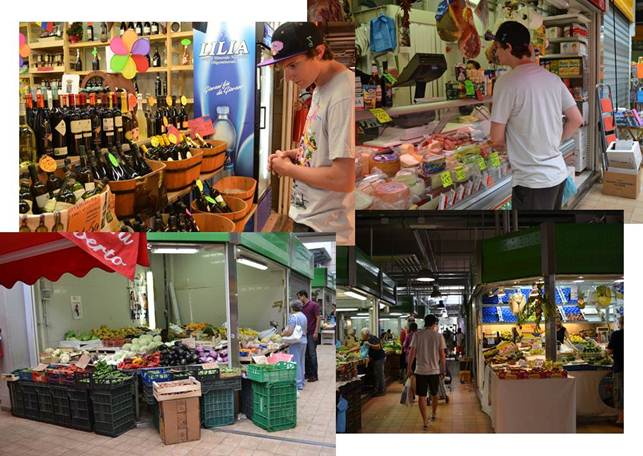 Before and after the cruise the Bens stayed at the Residence Candia which we had booked for them.  Sue's comment:
Residence Candia – We did like the hotel.  The location is fantastic! Less than 5 minute walk to Vatican Museum entrance, 15 minute walk to St Peter's Square, Metro station 5 minutes, excellent shopping district and restaurants.  Hotel staff is very friendly and helpful.  The apartment we chose when we returned to Rome was a pretty large apartment by European standards. We had 3 bedrooms, 2 baths (all showers as is typical for Europe).  The kitchen was a full kitchen (4 burner stove/oven) and everything you needed.  I would recommend this if you are dealing with people that understand Europe and the state of non-chain hotels. For the price it was an excellent value.  But like European 3 star hotels it is functional not luxurious.  Our friends that came down from Turin also stayed there and were quite impressed at the level and cleanliness of the rooms.
And some final pictures of the Bens time in Rome: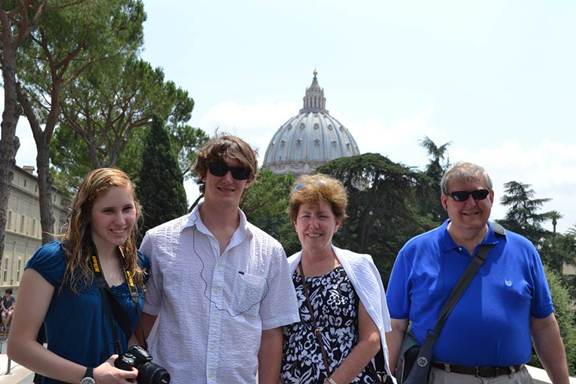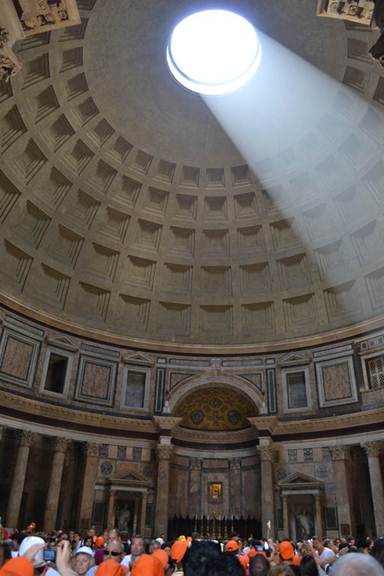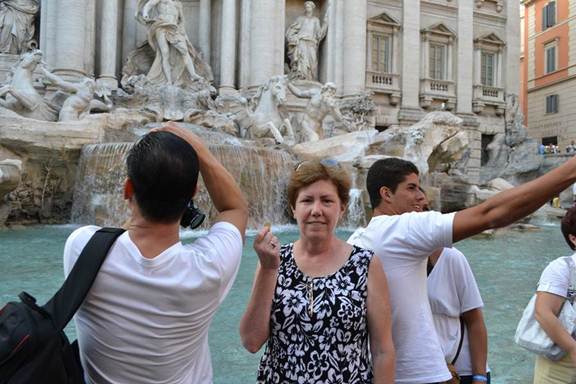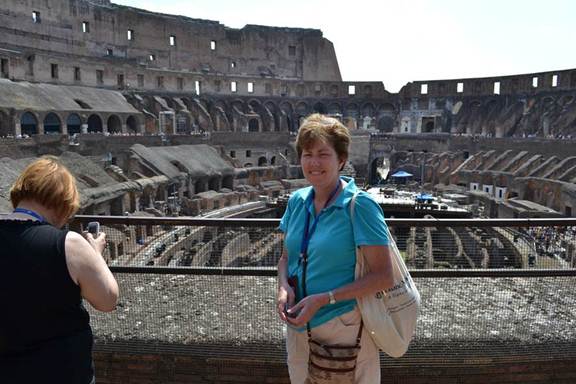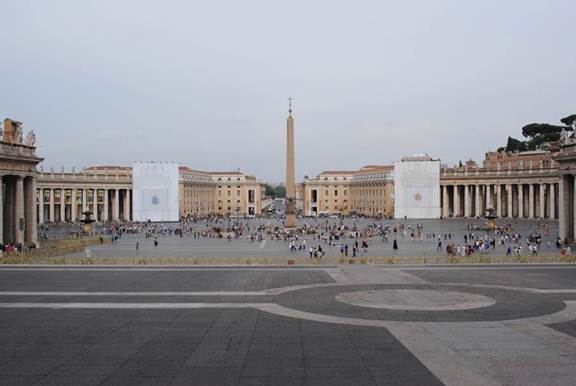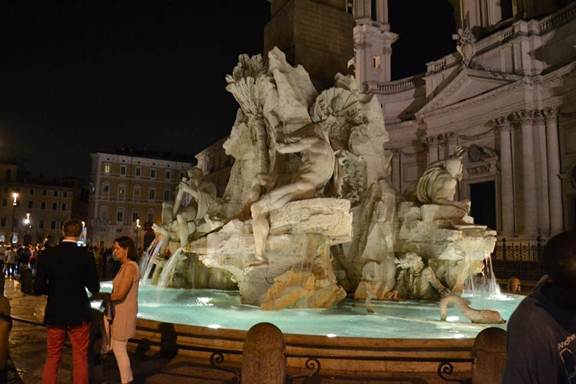 Sue writes "Thanks for the great service!" and we thank Sue for sharing these wonderful pictures!