by Tim Larison, co-owner familytravelgurus.com/Larison Travel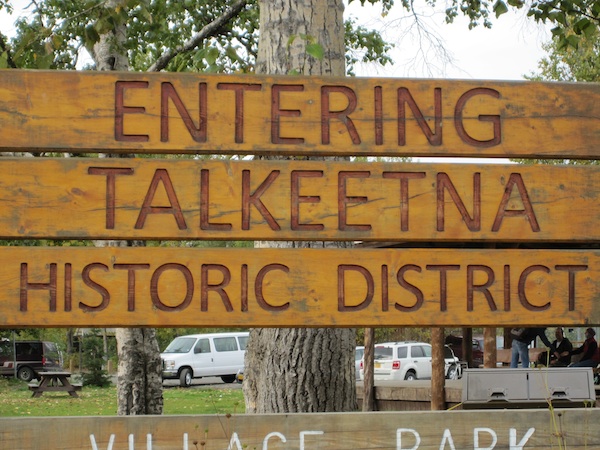 This September I visited Talkeetna, Alaska for two days.  Talkeetna, on the edge of Denali National Park, gave me a wonderful Alaska experience.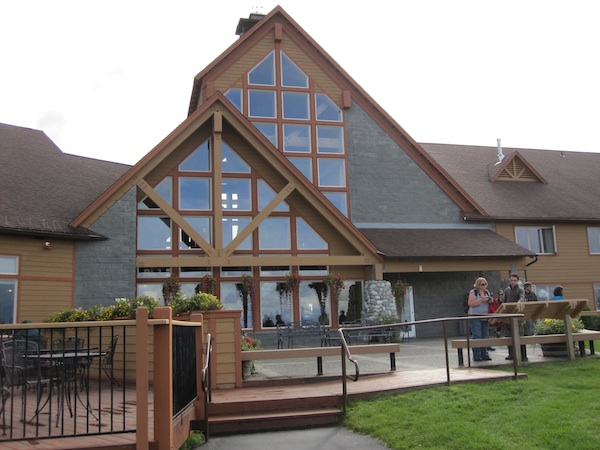 I stayed at the Talkeetna Alaskan Lodge just outside of town.  A great property with all the modern conveniences yet located in the middle of the Alaskan wilderness.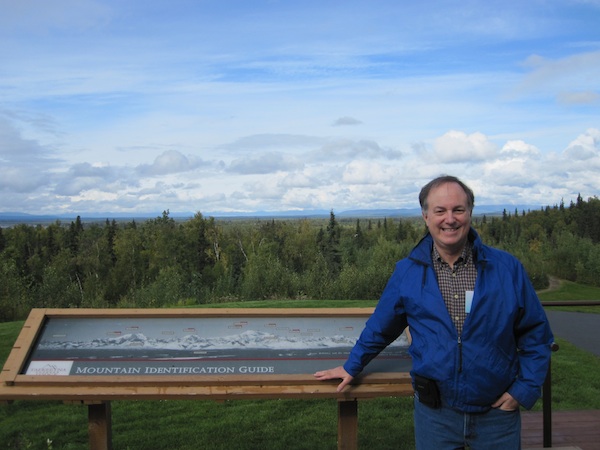 I liked the fantastic views from the back of the Lodge. On this day I could even see Mt McKinley!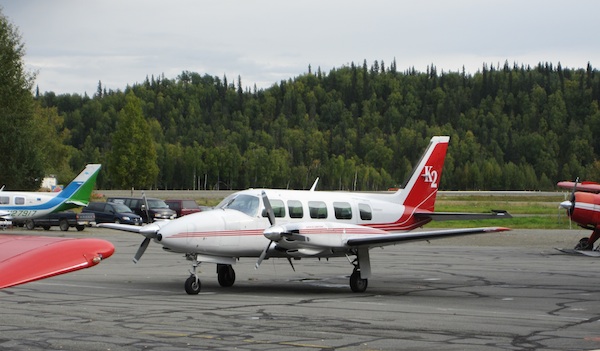 My first activity was flight seeing with K2 Aviation over Denali National Park.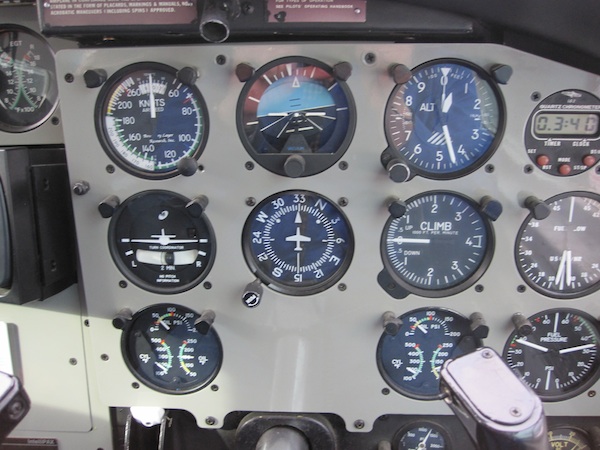 I got to sit in the copilot's seat!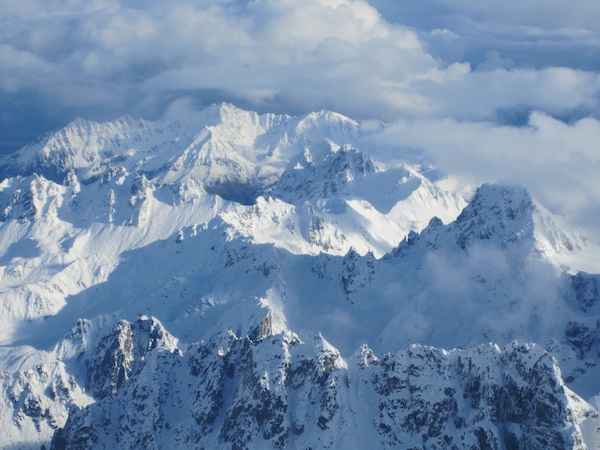 We had some great views from the air of Denali National Park.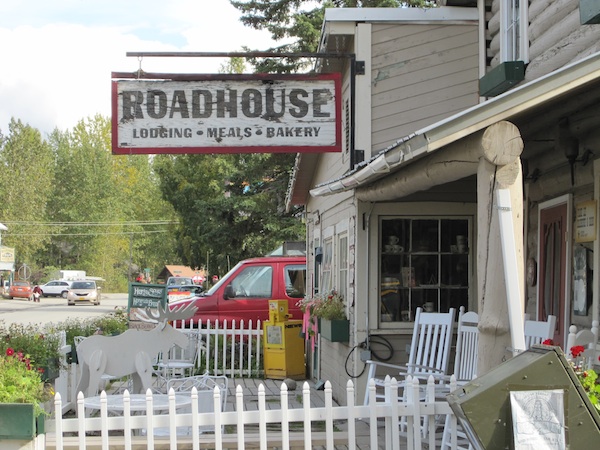 After a good night's sleep at the Lodge we had breakfast at a local place – the Roadhouse.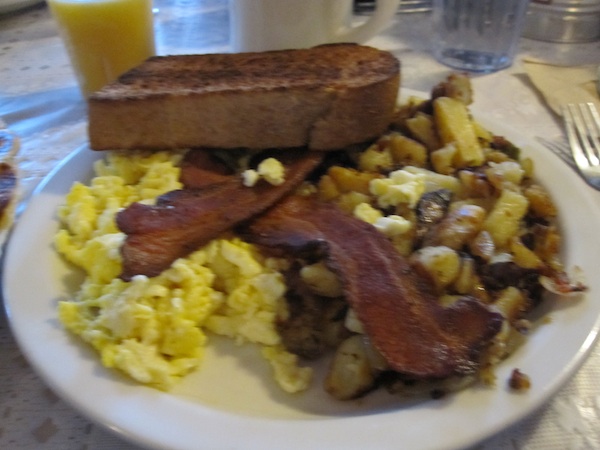 The Roadhouse specializes in hearty breakfasts – could I eat all of this?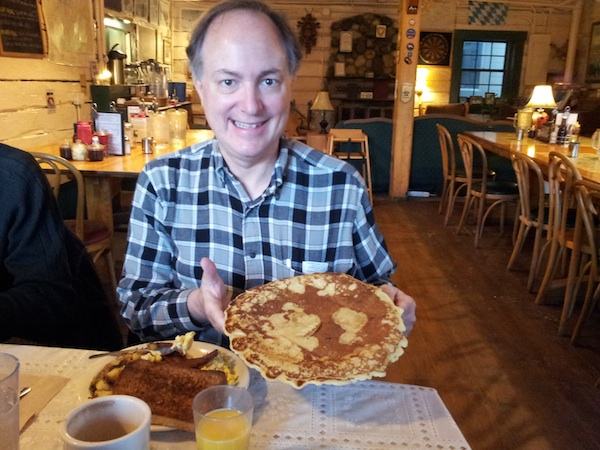 A local told me the pancakes were good.  I decided to order one on the side, expecting a small portion.  But I found out every portion is huge at the Roadhouse!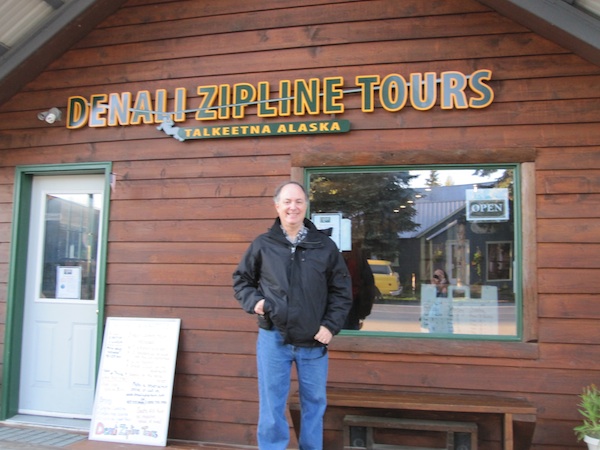 After breakfast I was ready for some zip lining!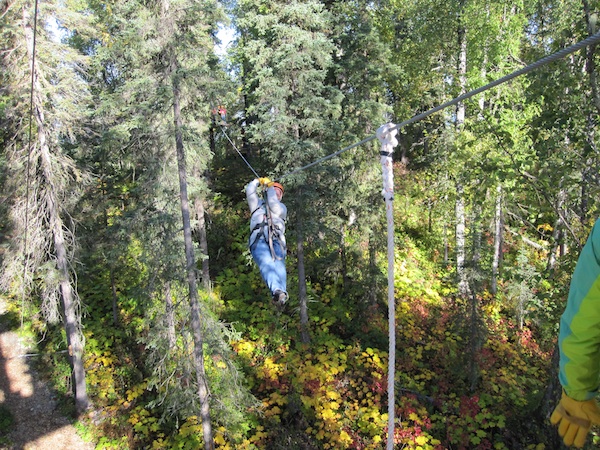 We zip lined for 3 hours among the tree tops on this 50 degree day – great fun!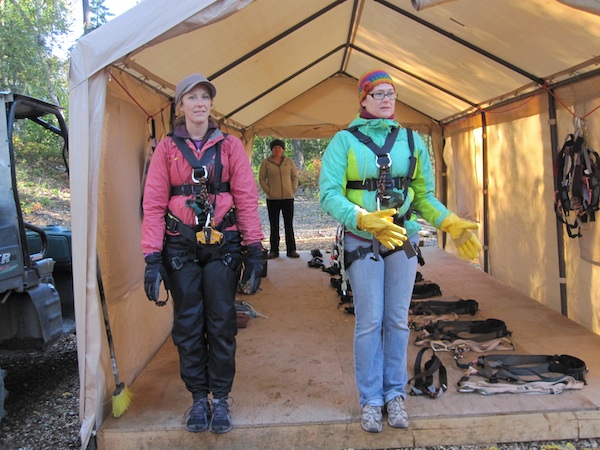 Our two female guides were great in showing us how to navigate the zip line course safely.  Everyone enjoyed it – even the newbies to zip lining – with the expert instruction we received.
The highlight of the zip lining to me was the final "zip" over a mountain lake as the video below shows.
I had a wonderful two day Talkeetna experience!  We are glad to help with your Alaska vacation, including a visit to Talkeetna.  Request a no obligation price quote today!