Wildlife Viewing in Canada
This is another post from Tim Larison from familytravelgurus.com on his visit to the province of Alberta, Canada in March, 2016.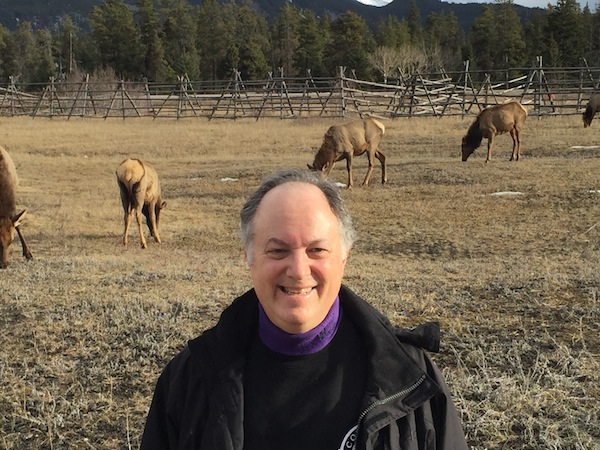 On my weeklong trip to the Canadian Rockies I was surprised at the wildlife viewing opportunities – even in the winter.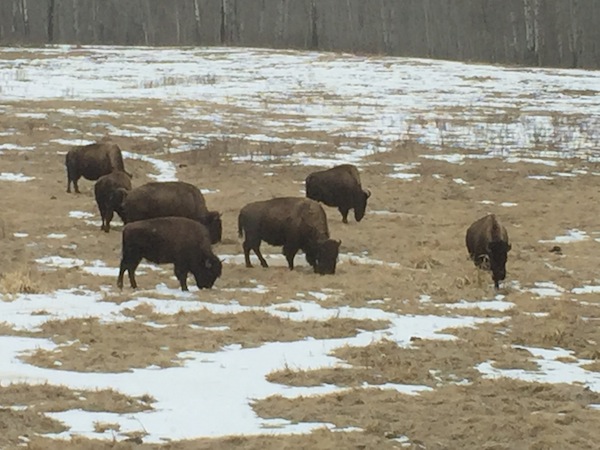 My first opportunity to view wildlife was at Elk Island National Park near Edmonton.  Elk Island has one of the largest remaining buffalo herds in North America (or a more accurate term – a North American Bison herd).  Here the park rangers gave us an interesting overview of the bison.  I learned  that there were over 30 million bison in the 1800's.  Through unmanaged slaughter for their hides this number was sadly reduced to 1000 over the course of about 70 years.  A reserve like Elk Island keeps these magnificent animals protected from hunters.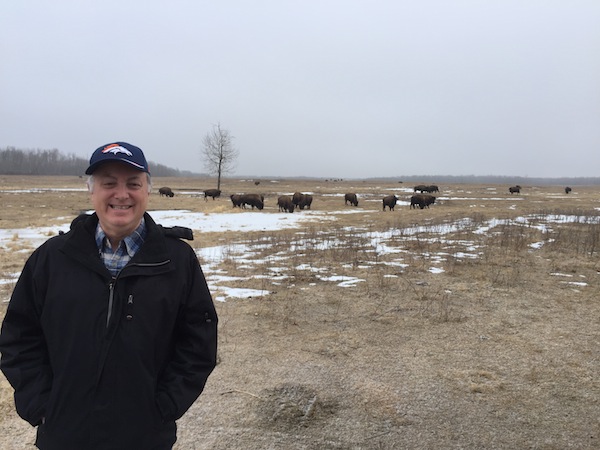 The park rangers advised us not to take a selfie here – you never know when a bison is going to charge!  So I had one of my fellow travelers take this picture instead.  "You aren't going to outrun a bison," our guide explained, "they can run faster that Usain Bolt!"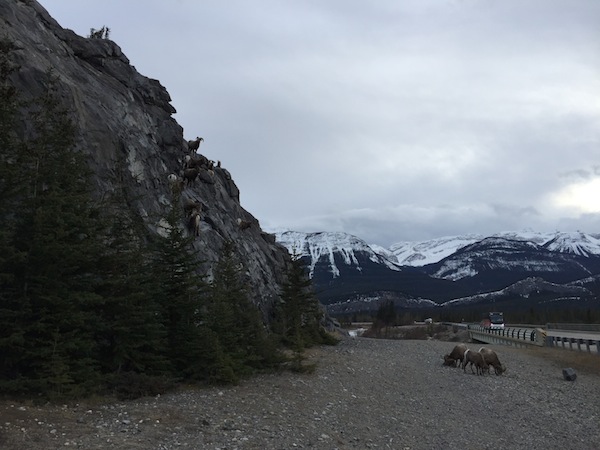 As we drove from Edmonton to Jasper our driver spotted a group of big horn sheep right by the highway.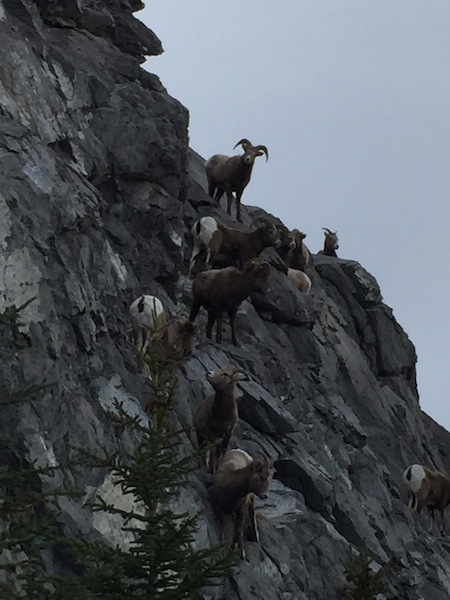 I've never seen big horn sheep at this close a vantage point!  I took this picture from about 30 feet away.  "Don't worry, they won't bother you," our driver said.  I was amazed how these animals could balance themselves on the narrow, rocky mountain edges.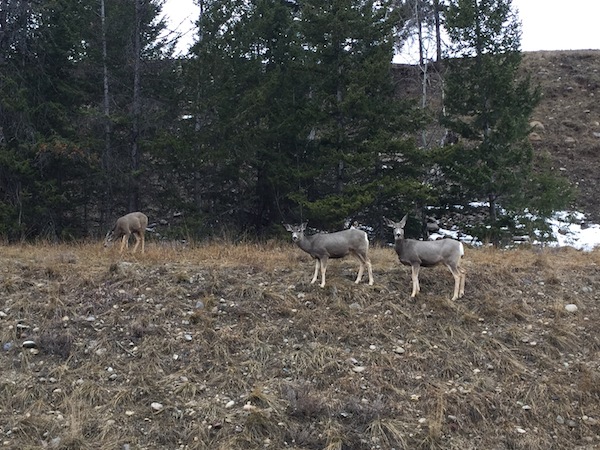 As we continued our drive we saw these deer near the highway.  The sight of people did not scare them away – in fact they seemed curious about our presence.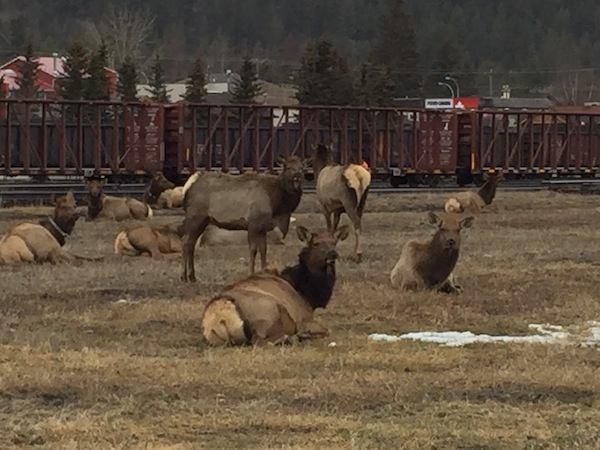 Once settled in the town of Jasper I didn't expect to see any more animals.  Wrong!  Elk were present at different spots around town – like these by the railroad station.
We had some amazing wildlife views during non-peak hours.  Our guide said the best wildlife viewing opportunities are in the early morning or just before sunset.
In 2017 all the Canadian parks will be free to enter to celebrate Canada's 150 year anniversary.  I am already planning a return trip, in the summer this time, to see even more animals (such as the hibernating bears)
Would you like your own adventure in the Canadian Rockies?  We can help.  Contact us for more information or a no obligation price quote.