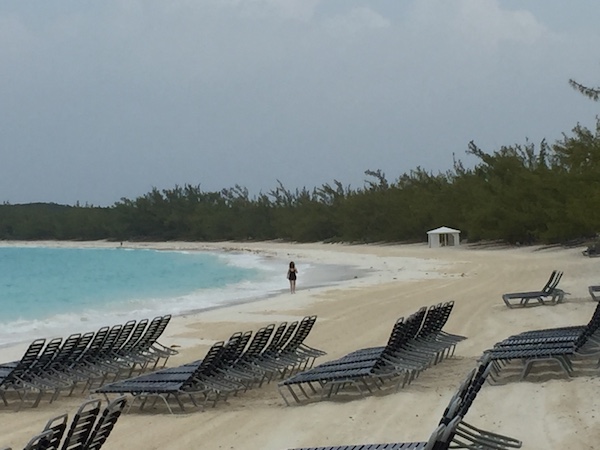 by Tim Larison, CLIA Certified Master Cruise Counselor
with comments by Anne Larison, Family Travel Gurus Travel Consultant
One of our favorite cruise line private islands is Holland America's Half Moon Cay.  We once again visited Half Moon Cay earlier this month and the experience was wonderful!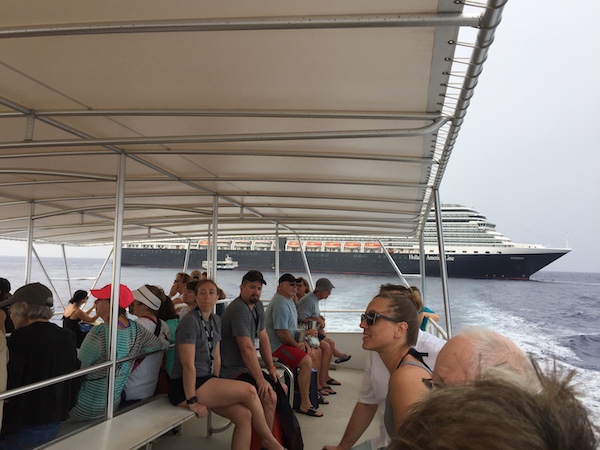 Our day started with our Holland America Eurodam ship dropping anchor just off the coast of Half Moon Cay.  We were on shore in no time – Holland America uses large double decker boats (and not the ship's lifeboats) to shuttle people ashore.

We were impressed with how uncrowded the island was!  We were one of the first off the ship but even later when more of our fellow cruisers arrived there were plenty of deck chairs for all.  The lines at the lunch time barbecue on the island (included in the cruise price) were short, too.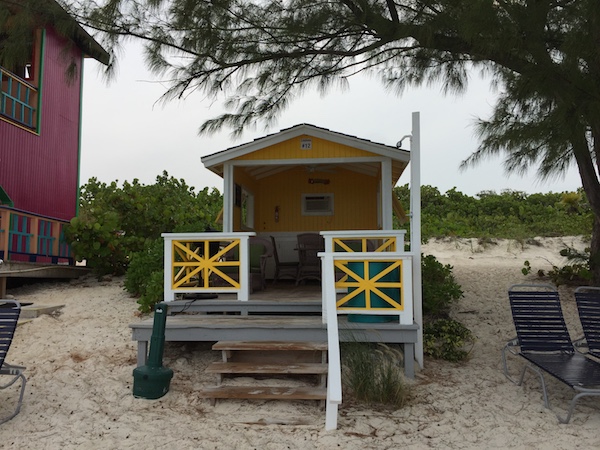 We were happy to relax in our beach chairs for several hours, enjoying the beauty of the surroundings.  If you want to splurge, though, you can rent a cabana like the one shown above with waiter service.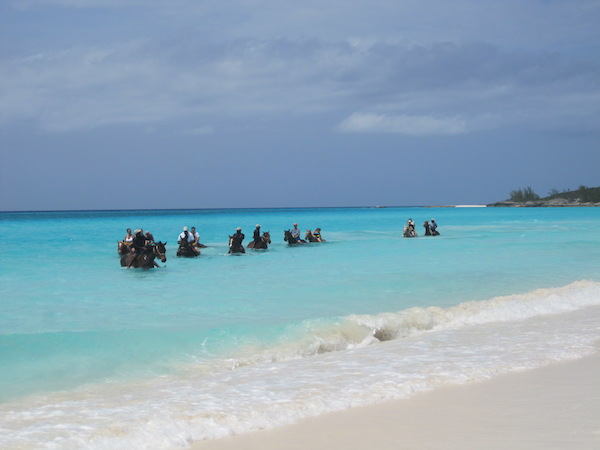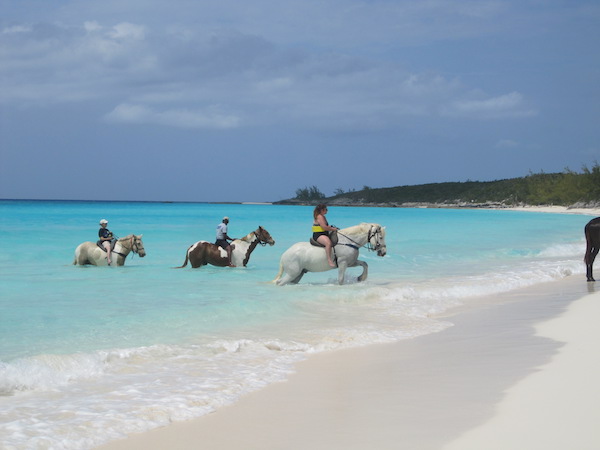 The more adventurous passengers on our cruise took a horse back riding excursion at Half Moon Cay.  Other excursions were also available for those who wanted something more than a leisurely beach day.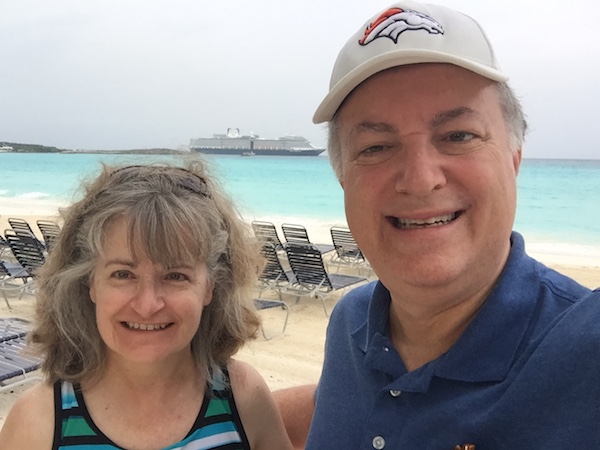 We really enjoyed our day at this tropical paradise!
Anne says:
There is a nice long beach for taking a stroll, there are more than enough beach chairs and even some shade trees if you want to stay out of the sun.  Not only is there a fun shipwreck themed bar on the beach, but the wait staff will come to you if you don't want to leave your spot to order your next drink.
The barbecue lunch was good and included a variety of grilled meats and seafood.  There were salads, fruit and dessert.  
Many passengers find a chair closer to the dock where the tender is located, but if you keep walking you will find less people and more shade trees.  There are hammocks to be found as well.
It's a good idea to reserve a cabana in advance.  On many sailings the cabanas are sold out before the cruise even departs.
We always enjoy beach time on a private island and Half Moon Cay is always special.
Would you like to spend a day at Half Moon Cay?  We have sent clients to Half Moon Cay on Holland America and Carnival cruises, and we can send you there, too!  Contact us for more information.