Breeze through customs with the mobile passport app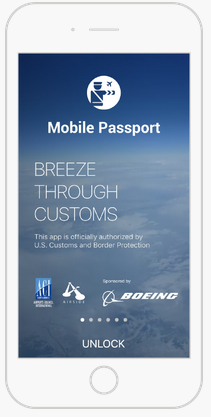 by Tim Larison, CLIA Certified Master Cruise Counselor (MCC)
When returning to Port Everglades from our cruise last week we tried for the first time using the Mobile Passport App on my iPhone.  The App enabled us to breeze through customs, bypassing the regular customs line!
I setup our profile in the App beforehand, entering the passport information for my wife and I, and took a picture of each of us from my iPhone's camera to add to the app.  Then when we arrived back at Port Everglades a week later before departing the ship I entered some more information (like the ship and dock information – I called guest services on our ship to get the exact dock location).  I then was given a scan code on the app that would be good for four hours.
We still had to show the Customs agent our physical passports, but by using the app we saved at least a half hour by avoiding the regular customs line.
The Mobile Passport App can be used at many cruise ports and airports in the United States.  Visit this website to download the app yourself (there's also an Android version) and you, too, can save time on your next trip when passing through US Customs!