Alyeska Resort Near Anchorage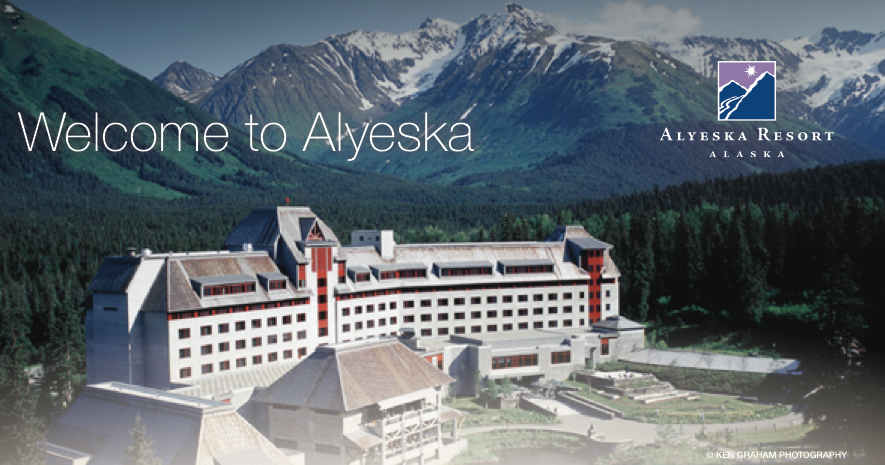 This September I was fortunate to stay at the Alyeska Resort near Anchorage on a travel agent tour of the area.  What a resort this is!  Our guide said it was the best resort in all of Alaska, and it did not disappoint.
For starters, I liked the mountainous setting of the Alyeska.  Only 40 miles from Anchorage, I recommend it to our clients who end their Alaska cruise in nearby Whittier.  While a more extensive land tour of Alaska is a good option after a cruise (including a visit to Denali National Park), not everyone has the vacation time for that (it takes at least 3 days to sample Denali).
The Alyeska promotes itself as "your Alaskan base camp".  I found the concierge staff to be very helpful in helping visitors plan a number of activities in the area, including guided hikes, flight seeing, world class fishing, and more.  In the winter the Alyeska is Alaska's top ski resort.
The highlight of my stay was dinner at the Seven Glaciers Restaurant, accessible by Gondola ride from the main resort.  I found the views from the gondola and from my window table breathtaking of the surrounding mountains and valleys.  The food matched the great views (I had delicious Alaskan Salmon as my main entree).  This restaurant is extremely popular during the summer months.  As a service to our clients we'll not only book your stay at the Alyeska but also make reservations for you at this not-to-be-missed mountain top eatery.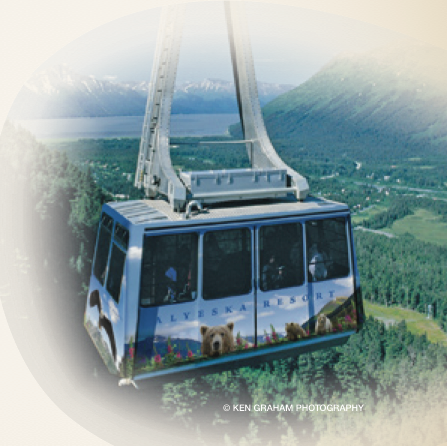 A stay at the Alyeska resort is one of many suggestions we have to make your Alaska vacation one of the best yet.  Why not contact us for a no obligation price quote today?
Photos courtesy of Alyeska resort/Ken Graham Photography.