Anne's Ropes Course Experience (Norwegian Escape)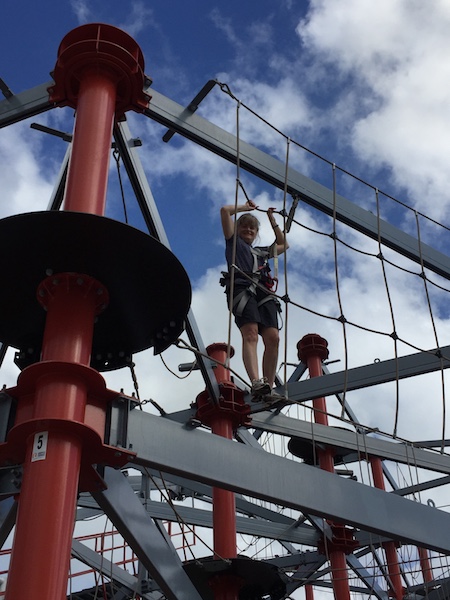 By Anne Larison, Family Travel Gurus Travel Consultant
On our recent Norwegian Cruise Line cruise I had the opportunity to walk the plank!  The Norwegian Escape has a ropes course that includes two different planks and two zip lines.  This multi-level course covers a wide area the ship near the sports complex.

There is an age and weight limit for safety purposes.  Also there is an area near the beginning where little ones can try out a mini version with a few beams and a kid-size zip line.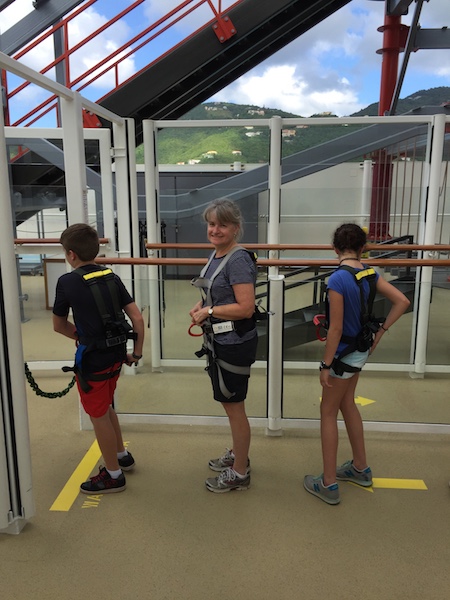 I was nervous at first but excited about exploring this challenge.  Since there are three levels to the course you can have a different experience each time you try it.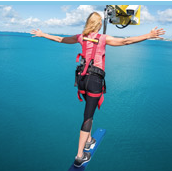 The day that I did walk the course one of the two planks was closed because of wind.  I did walk the plank that was open.  Imagine how high you are on a ship anyway, and then add walking over the side on a beam just a few inches wide!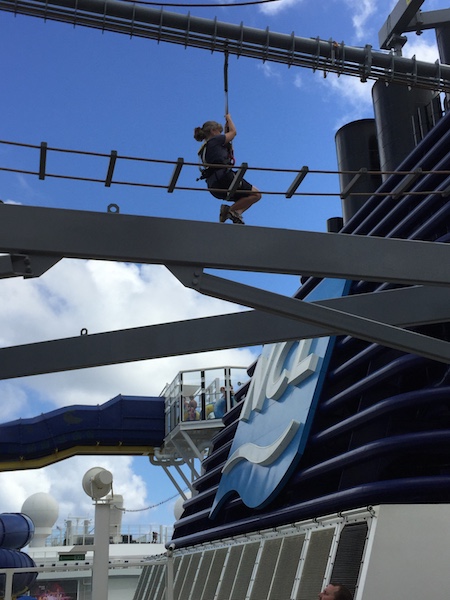 The zip line portions were great and added another element of fun to the course.  I felt very secure and the safety harness is tightened by the crew as you gear up for the course.  The course is designed so that you cannot stay on for as long as you want; you must exit after completing the levels.  When it wasn't crowded the crew will let you keep on the harness and go back up for another round.
If you want to avoid the crowds get in line a few minutes before the course opens for the day.  I also found the course less crowded on port days when the most of the other passengers are off the ship.
I had a blast and found that men and women, old and young were enjoying this activity – Try it for yourself.
Want to experience the ropes course on a Norwegian ship yourself?  We can help!  Contact us for information and pricing on your own Norwegian cruise.