Beaches Ocho Rios: Tim & Anne's Report (May 2014)
Beaches Ocho Rios: Tim & Anne's Report
May 2014
by Tim and Anne Larison, owners of Larison Travel LLP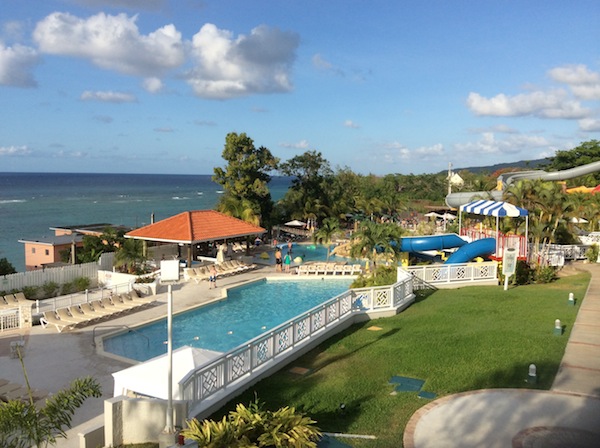 As part of our Jamaican trip, staying at the adults only Sandals Grand Riviera Resort, we also had the opportunity to tour Beaches Ocho Rios – an all inclusive family resort.  We were very impressed!  Below is our report.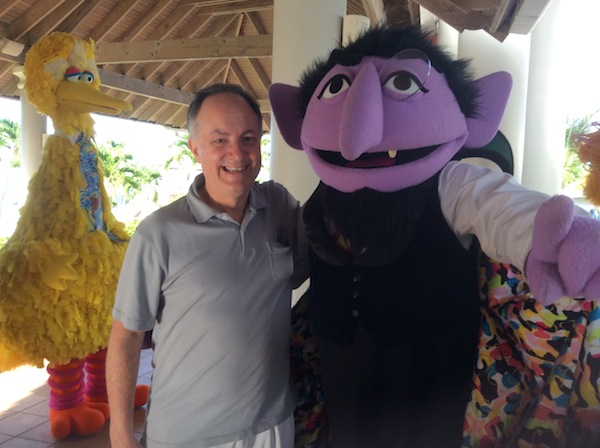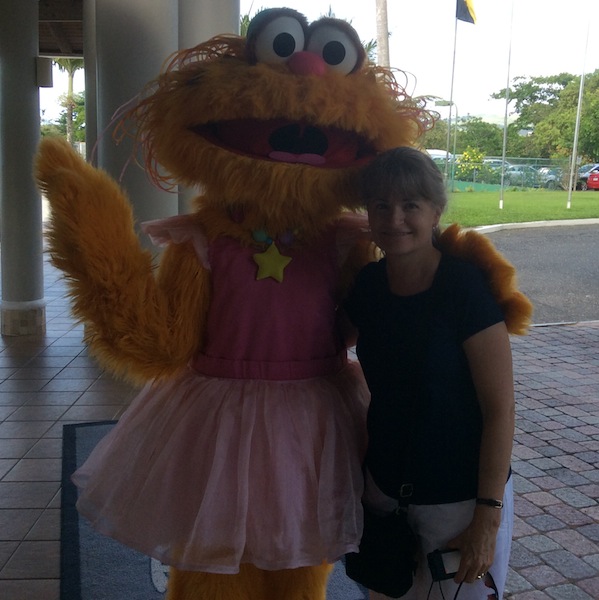 Upon arrival at the resort we were immediately greeted by Sesame Street characters.  Big Bird, Zoe, and the Count spent lots of time with our group, patiently posing for pictures.  Even for a group of seasoned travel agents, this was a fun activity!  The only restriction: we could not take a picture with any type of drink with the characters.
Anne says:
This is a beautiful resort and fun for kids and their parents.  It is a bit of a drive if you fly into the Sangster International Airport in Montego Bay; about a 2.5 hour drive.  There is however the Ian Fleming International Airport in Boscobel which is only a 10 minute drive.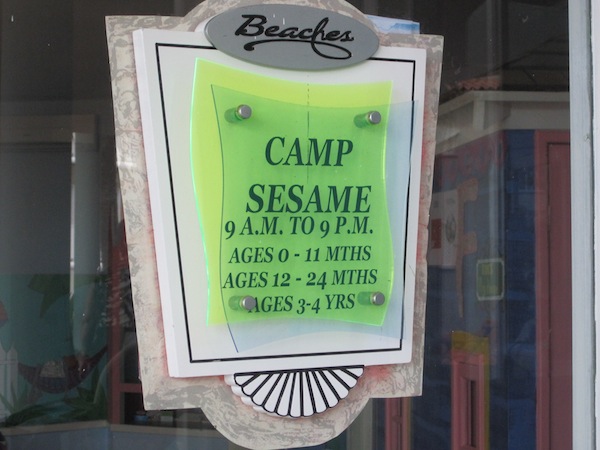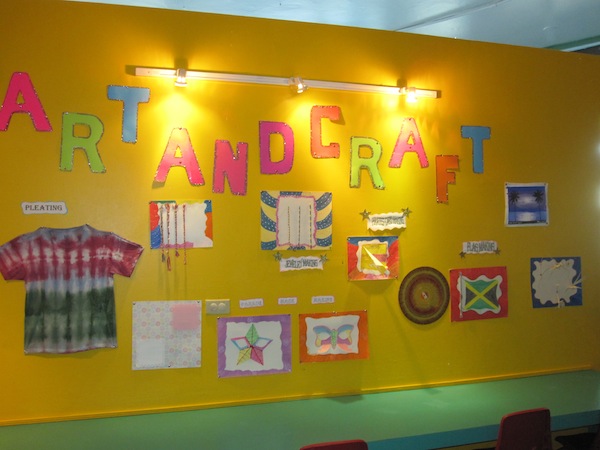 We were impressed with the childrens program at Beaches.  We wished we had visited with our sons when they were younger as we know they would have enjoyed the many activities offered!
Anne says:
In addition to the many onsite activities for children, Beaches allows kids to tee off after 12 noon at the Sandals Golf & Country Club.  Also, there are complimentary golf lessons for kids twice per week.  Older kids seemed to be enjoying the X Box Lounge; an example of something for all ages.

The pool area was very nice and not too crowded on the day we visited.  This water slide is sure to delight youngsters of all ages.
Anne says:
The pool in the picture above is part of Pirates Island Water Park offering eleven slides for all ages.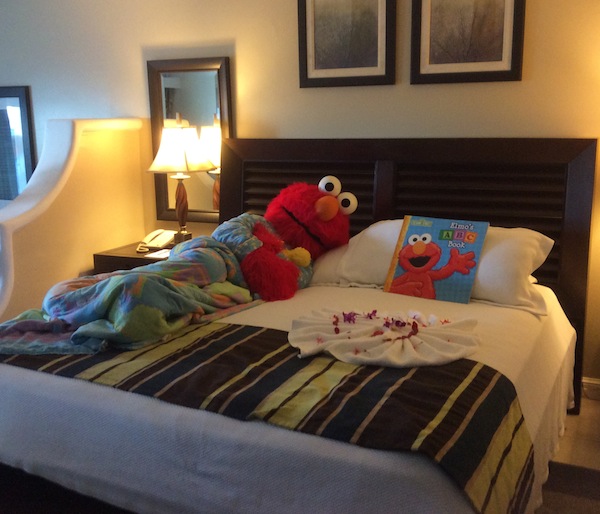 The Sesame Street theme extended into the guest rooms, as guests (for an extra fee) can arrange for Elmo to read bedtime stories to their children.
Anne says:
There are 16 categories of rooms and suites at this resort.  We were able to view several rooms and were impressed with the beautiful ocean views available.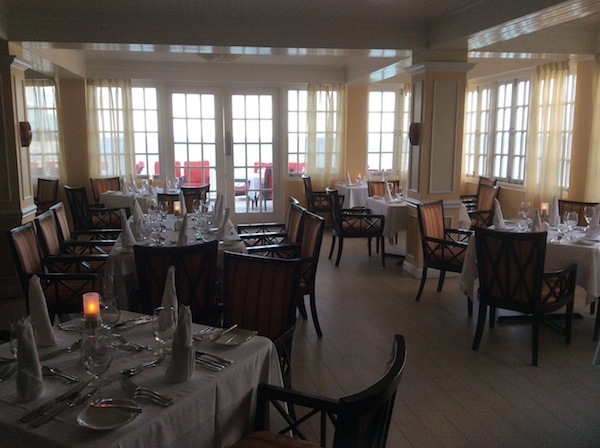 We were given food samples from a few of the restaurants – very tasty!  Here's a picture of Eleanors – the fancy Caribbean restaurant on the property open to guests age 12 and over.  Beaches Ocho Rios also featured an Italian restaurant (The Venetian), Bayside restaurant with a special buffet for kids 10 and under, BBQ Park which offered poolside snacks, and more.  For an extra fee there is a Sesame Street character breakfast once a week.  You will not go hungry at Beaches!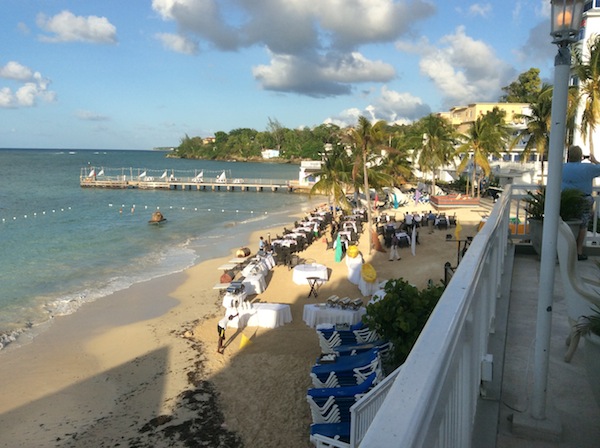 One of the top dining attractions at the resort is a Friday night Seafood Gala Buffet under the stars where guests dine right on the beach.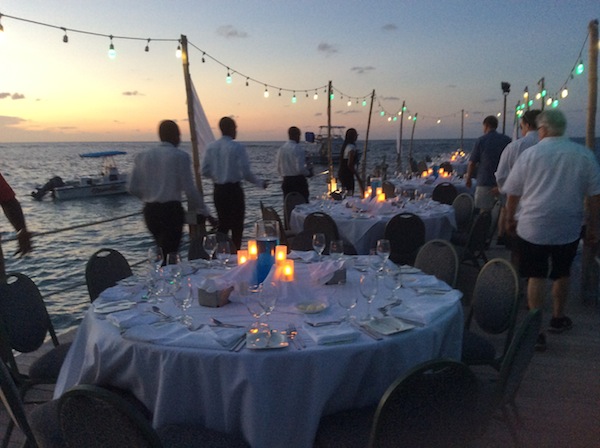 Beaches hosted a special dinner for our travel agent group on the pier.  The food was superb and the views at sunset were memorable!
We will always remember the few hours we spent at Beaches Ocho Rios – a wonderful all inclusive resort for families.
Anne says:
Like Sandals, Beaches has a "No Tipping" policy for all Team Members (staff) except spa therapists.  I would recommend Beaches for any family that is looking for a quality all inclusive that offers the best for the children and some alone-time for the parents as well.
If you would like to book a Beaches vacation of your own, we can help!  Contact us for more information.