Calgary – Gateway to the Canadian Rockies
This is the concluding post from Tim Larison from familytravelgurus.com on his visit to the province of Alberta, Canada in March, 2016.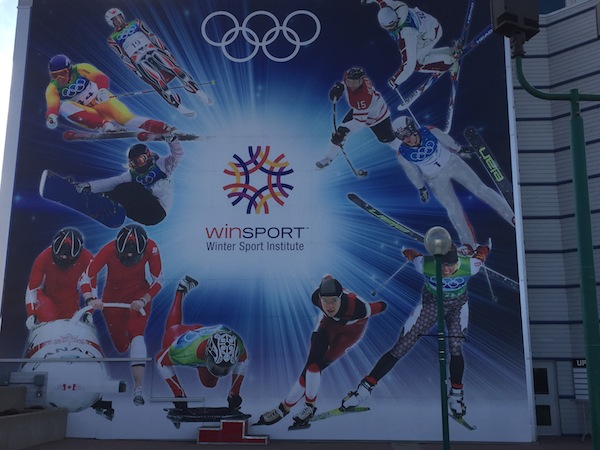 When I visited Canada 27 years ago we flew into Calgary, picked up our rental car, and immediately drove 1 1/2 hours to Banff to start our Canadian Rockies vacation.  On my 2016 trip I learned that Calgary is not a city to ignore – it has its own treasures to explore.
My favorite Calgary attraction was the WinSport Winter Sports Institute where Canadian athletes train for the Olympics.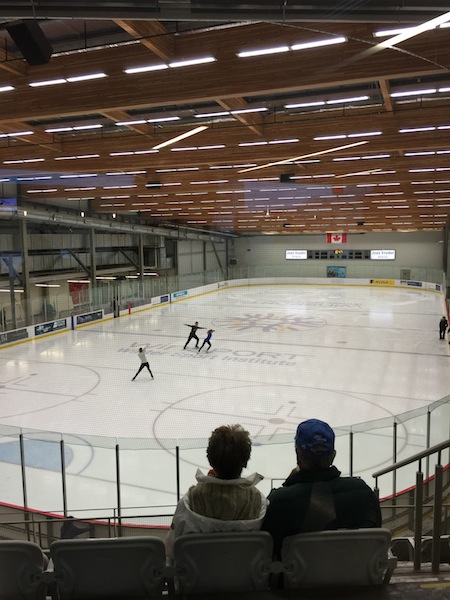 We had the opportunity to tour this massive sports complex.  I especially enjoyed watching this figure skating pair working with their coach on one of the many WinSport ice rinks.  They floated so effortlessly over the large ice surface.
WinSport has its own ski facilities, including one of the world's best half-pipe hills.  Our guide told us that US Olympian Shaun White rents the whole hill on some evenings for his own practice.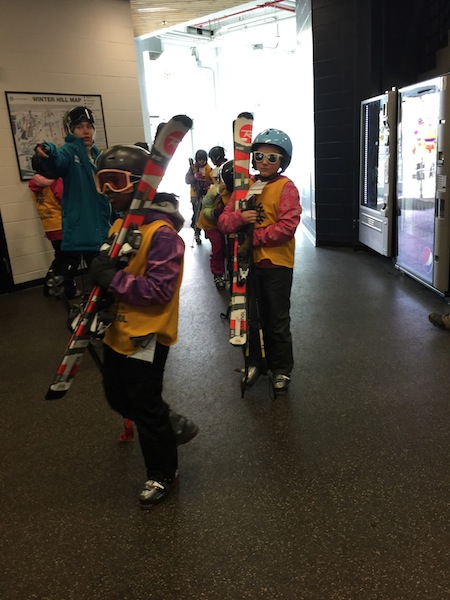 Not just Olympic hopefuls use the WinSport facilities.  We saw a number of youth groups, like these junior skiers, ready to take to the slopes.  Our guide said tourists often sign up for ski lessons at WinSport before heading for mountain skiing at Lake Louise and other Canadian Rockies resorts.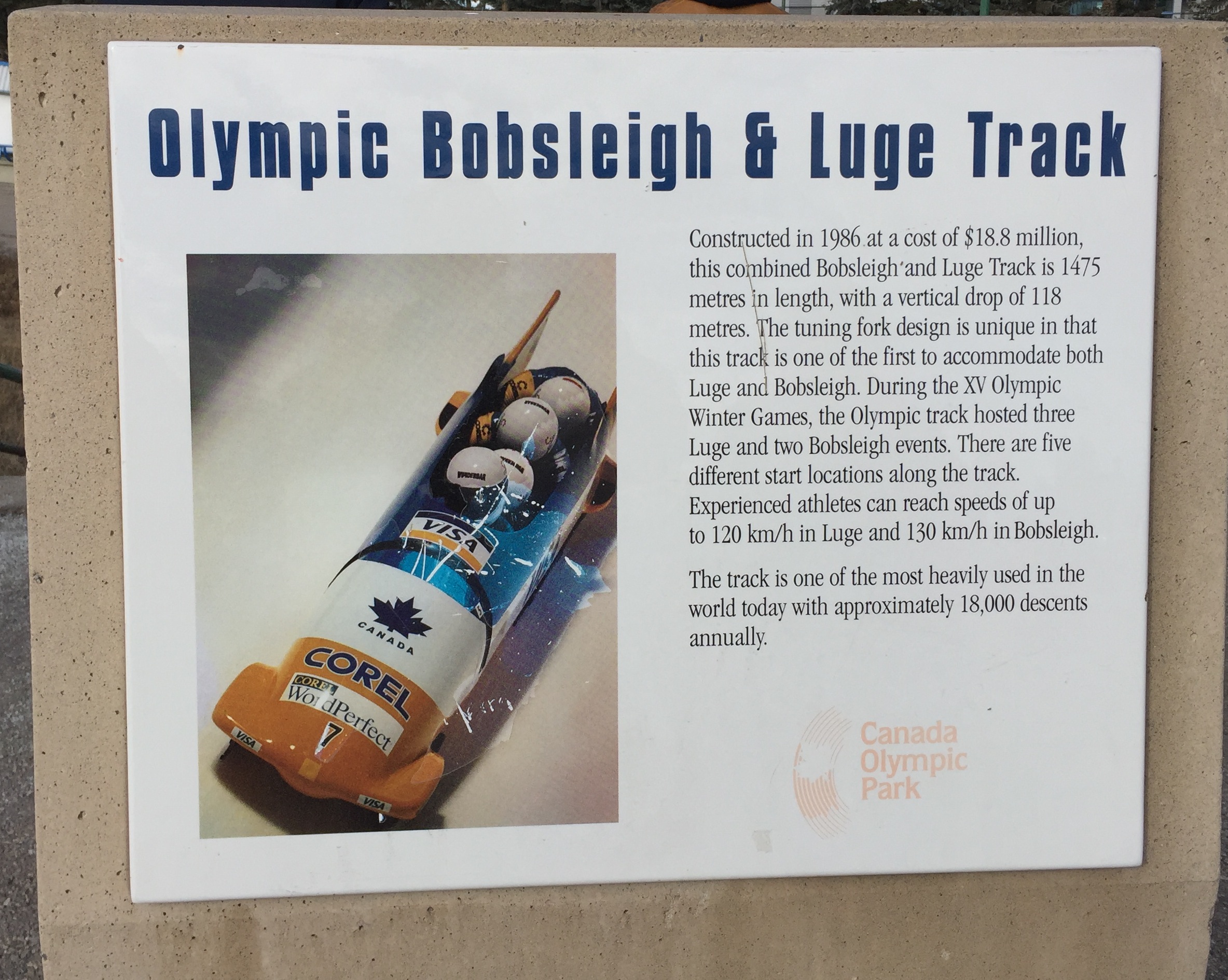 The bobsled course was closed on the day we visited.  Darn!  I was hoping to ride in a bobsled, with an expert pilot at the helm of course.  Our guide said these bobsled runs can exceed 60 miles per hour.  This thrilling ride is offered to tourists at WinSport in the winter months.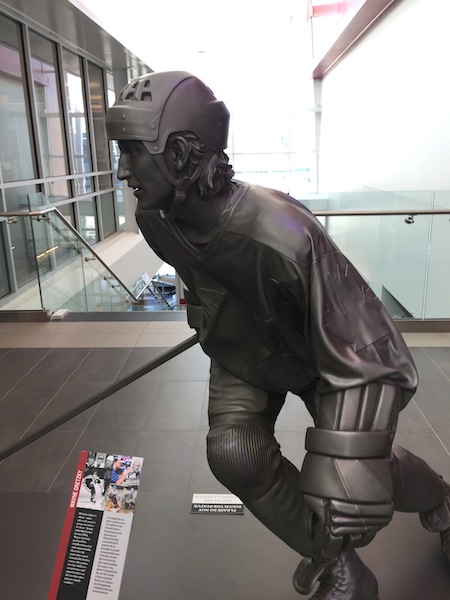 We saw an area honoring the Great One, Wayne Gretzky, and other Canadian Olympians of the past.  This exhibit was particularly interesting to me (as I am a big hockey fan).  A short film we viewed telling the stories of past Olympians was also very well done.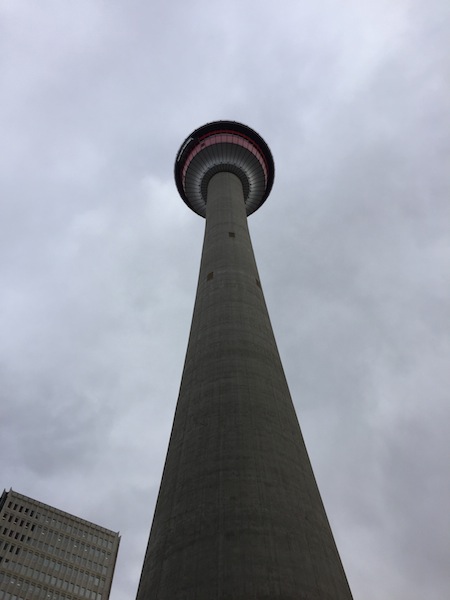 After Winsport it was on to the Calgary Tower.  Built in 1968, this Calgary landmark offers some great views of the city and surrounding areas.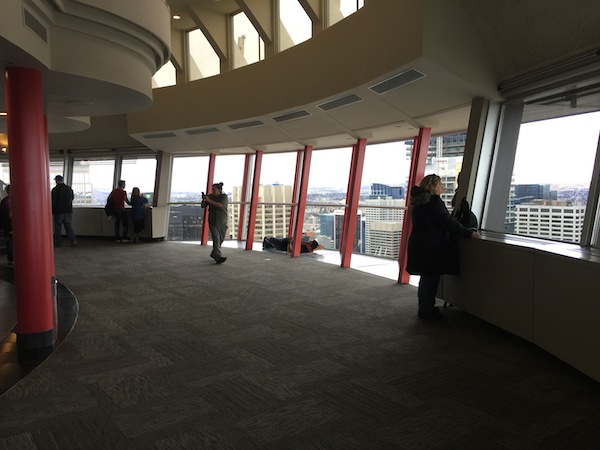 Those afraid of heights need not worry.  The viewing area at the top of the tower is completely enclosed.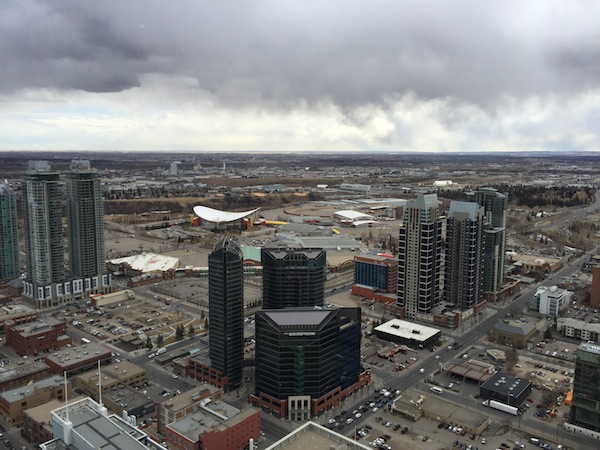 Here's a view from the tower of the Saddledome and part of the Calgary skyline.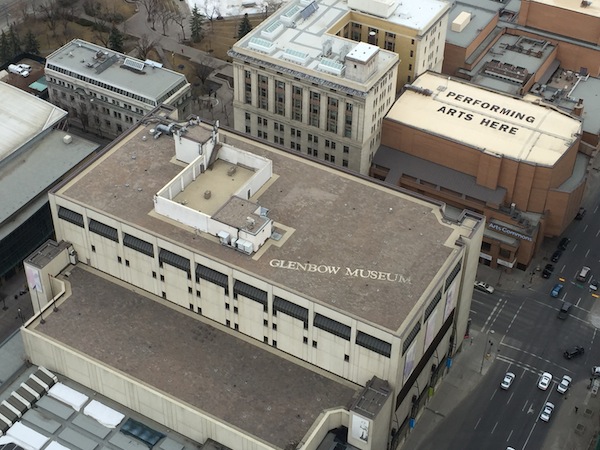 We saw the Glenbow Museum below – a premier art museum that we were privileged to tour later that day.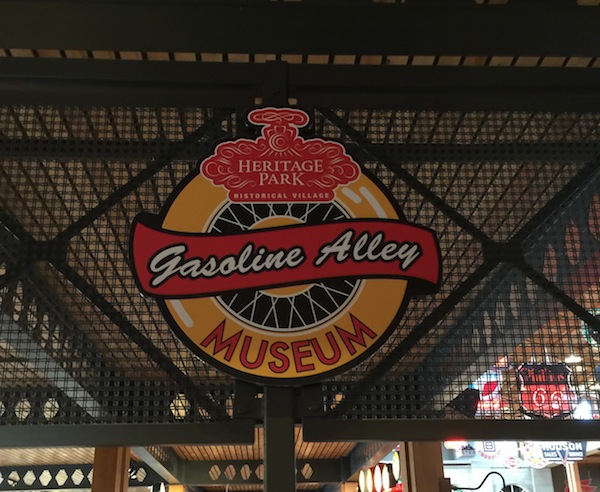 Another museum we toured was Gasoline Alley at Calgary's Heritage Park – a historical village giving visitors a glimpse into Canada's past.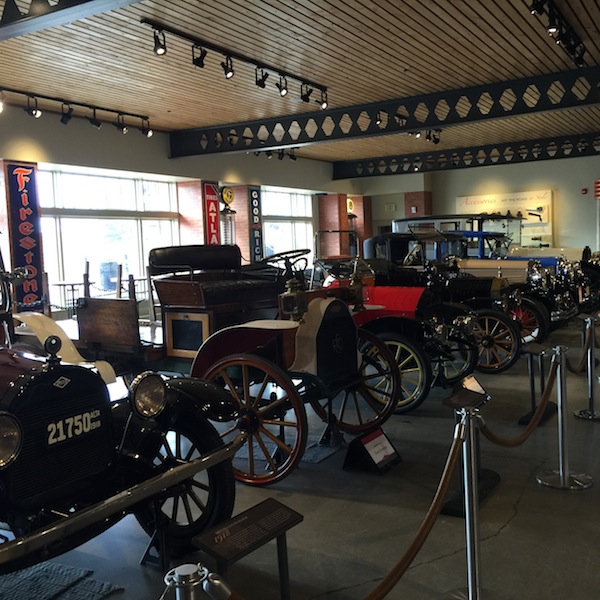 Gasoline Alley had one of the best collections of antique cars I have seen anywhere.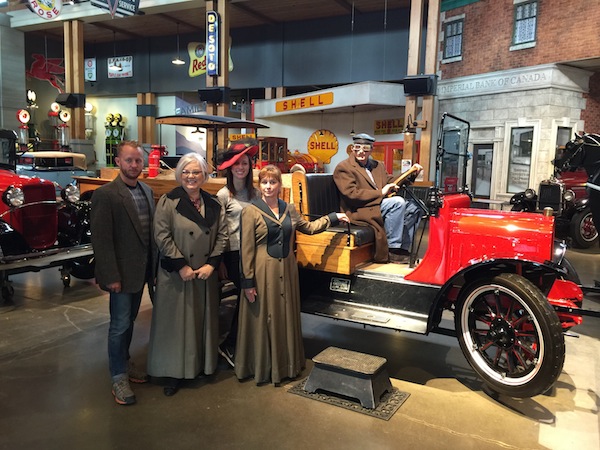 Visitors here can join in the fun and dress in period costumes for photo opportunities.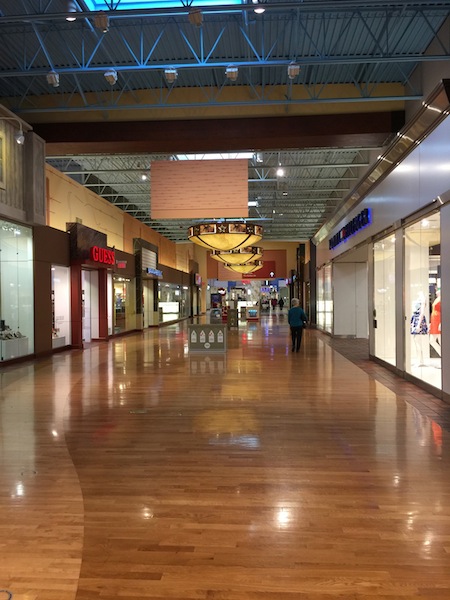 My final stop in Calgary was at the massive CrossIron Mills – currently the largest enclosed factory outlet mall in North America.

I spent a couple of hours here window shopping in the many stores and enjoying a bite to eat at the food court.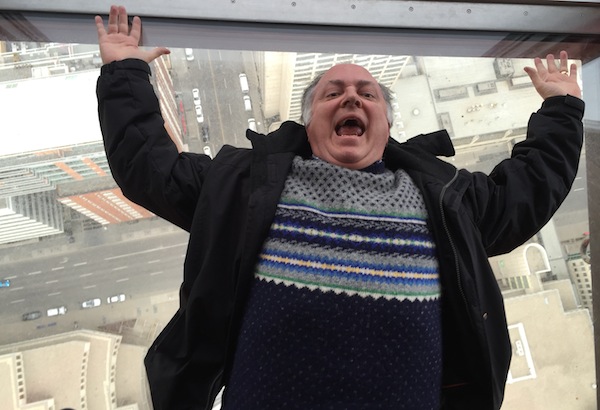 Goodbye Calgary!  Goodbye World!  No, this scene isn't quite what it appears to be. I had fun at the top of Calgary tower with the help of one of my group taking this picture far above the streets below.
But I was sad to say goodbye to Calgary and the Canadian Rockies at the end of a fun filled week of touring.  I do not want to wait 27 years this time for a return visit!
Want your own vacation in the Canadian Rockies?  We can help!  Contact us for more information or a no obligation price quote.