Dan's Princess Alaska Cruise and Land Tour (July 2015)
Thanks to our client Dan from Delaware for sharing his family's experience on their Princess cruise tour.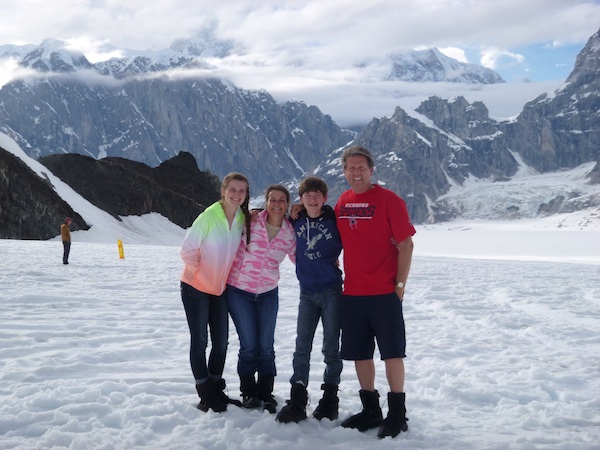 We really enjoyed the Princess experience, overall.  We weren't sure going in to the cruise, given how great the Disney trips of the past have been.  The staff, dining, activities; all were very pleasant, and we feel, on the same par as Disney.  In regard to the lodges, we enjoyed them all, but our family favorite was the McKinley lodge.  While our room may have been a bit nicer at the Denali lodge, according to our kids, McKinley felt more like a "lodge", and I would agree.  All of our excursions were great, especially the whale watching/Mendenhall glacier trip out of Juneau, and the downtown sightseeing tour we took in Skagway, which we all enjoyed  a great deal.  One excursion, which we set up on our own, rather last minute while we were in Talkeetna, was a flightseeing trip up into the glaciers surrounding Mt. McKinley.  We used the Sheldon Air Service, which worked out great.  The sights were unbelievable, and we were able to land up on the mountainside, on the glacier, close to the McKinley.  The kids (and Beth!), were able to sled down a portion of the glacier.  The Sheldon folks own quite a bit of the Alaskan bush pilot history, which added to the experience.  The picture above is from this experience.
We're already kicking around ideas for next year, so as things materialize, we will definitely be in touch.  Thanks again, Tim, for all your help!…..Dan and family
Interested in an Alaska trip for your family?  Like we did for Dan, we can help!  Contact us for a no obligation consultation.