High Roller Las Vegas Review (December 2016)
High Roller Las Vegas Review
by Tim Larison
with contributions from Anne and Josh Larison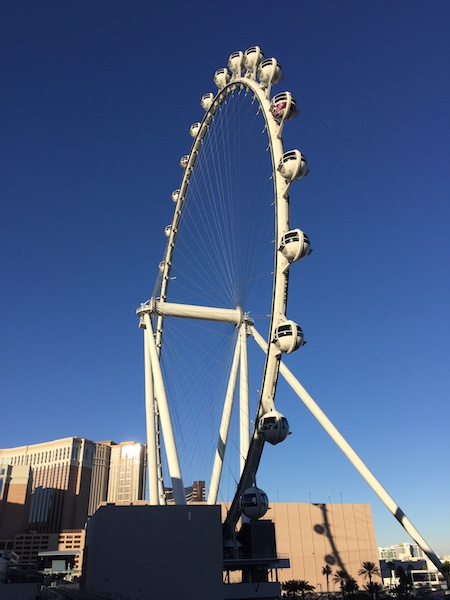 The High Roller is a 550-foot tall giant Ferris wheel on the Las Vegas Strip. It is currently the world's tallest Ferris wheel.  Open since March 2014, we had our first chance to try a ride in December 2016.  We were impressed!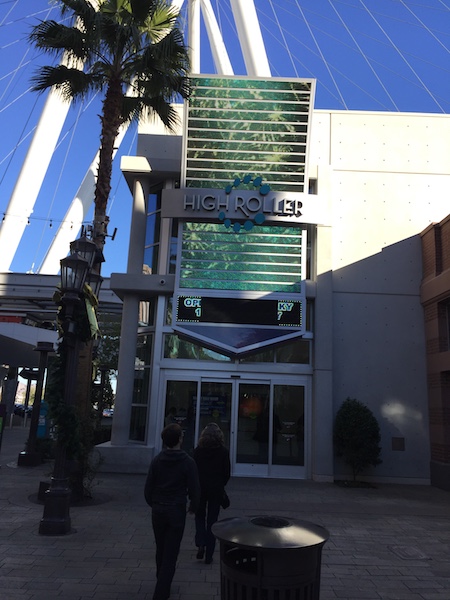 We rode the High Roller on a Monday afternoon.  The daytime price is less than a nighttime ride.  We purchased our tickets online from the Linq site.
We received a small discount by purchasing online.  Good thing! When we arrived at the High Roller there was a long line to purchase tickets.  We bypassed the line, showed our tickets on my cell phone, and we were on the ride shortly thereafter.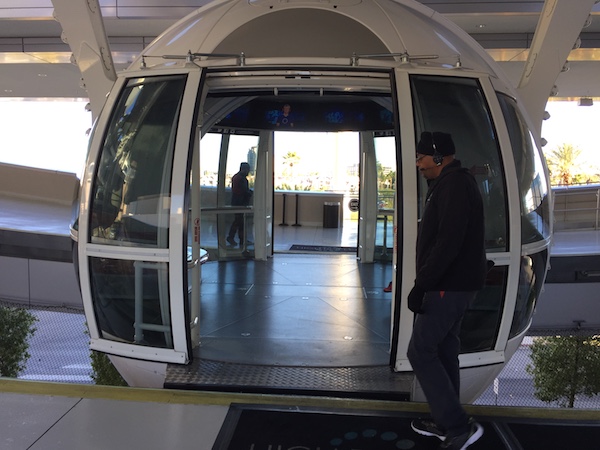 Our High Roller observation car can hold up to 15 guests.  We were fortunate this day to get a car all to ourselves.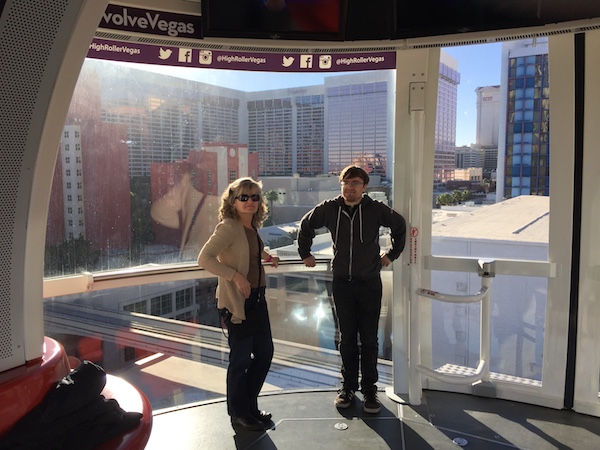 There was plenty of room to move around as we started our slow ascent to the top of the wheel.  The ride takes 30 minutes in all to do a complete cycle.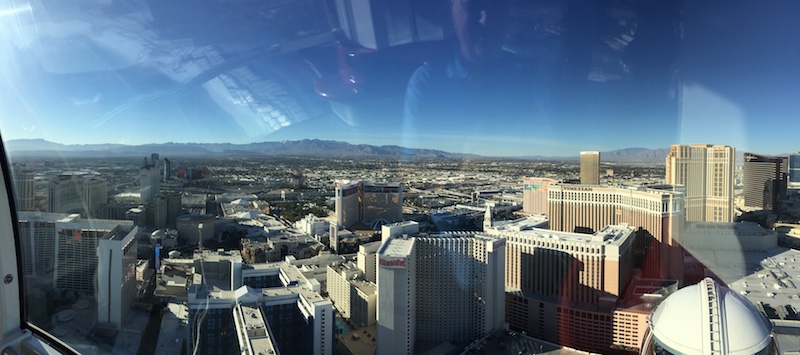 We were treated to magnificent views of the Las Vegas strip and the surrounding area.  The large windows gave us good visibility.  Music played during our ride with narration adding to our experience.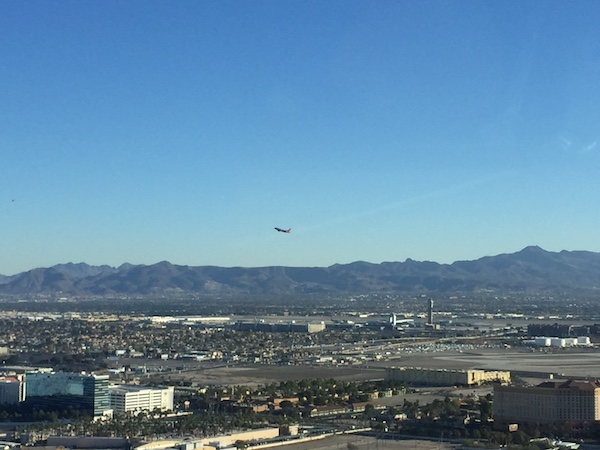 It was also cool to see planes taking off and landing from the nearby Las Vegas airport.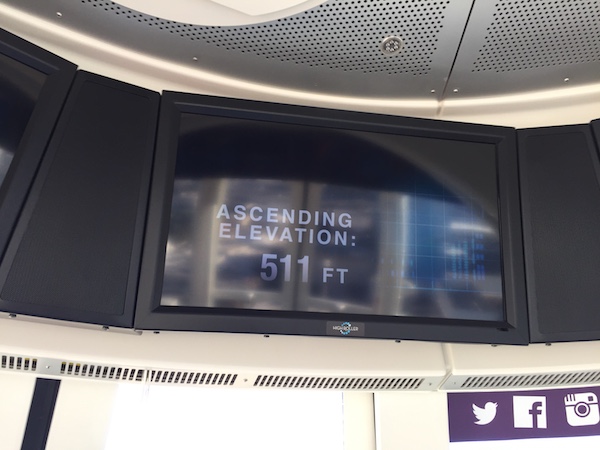 Almost at the top!  A video screen inside the car gives your current elevation.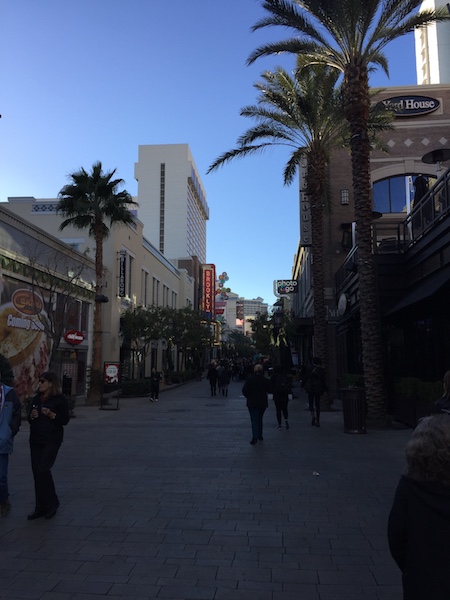 After the ride we strolled down the adjacent Linq Promenade, with various restaurants and shops tempting us to stop in.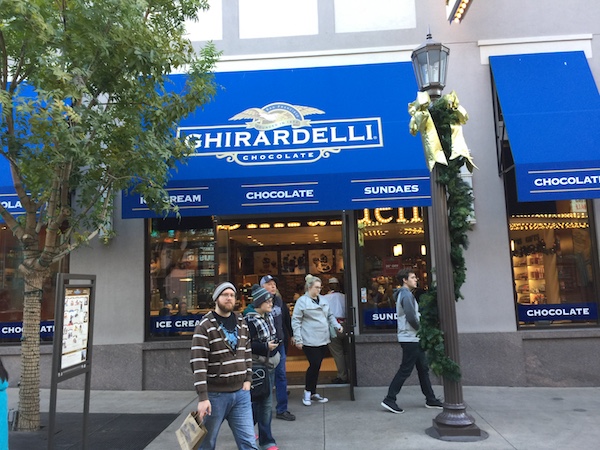 Be sure to stop by the Ghirardelli Chocolate shop!  On most days they give out free samples here.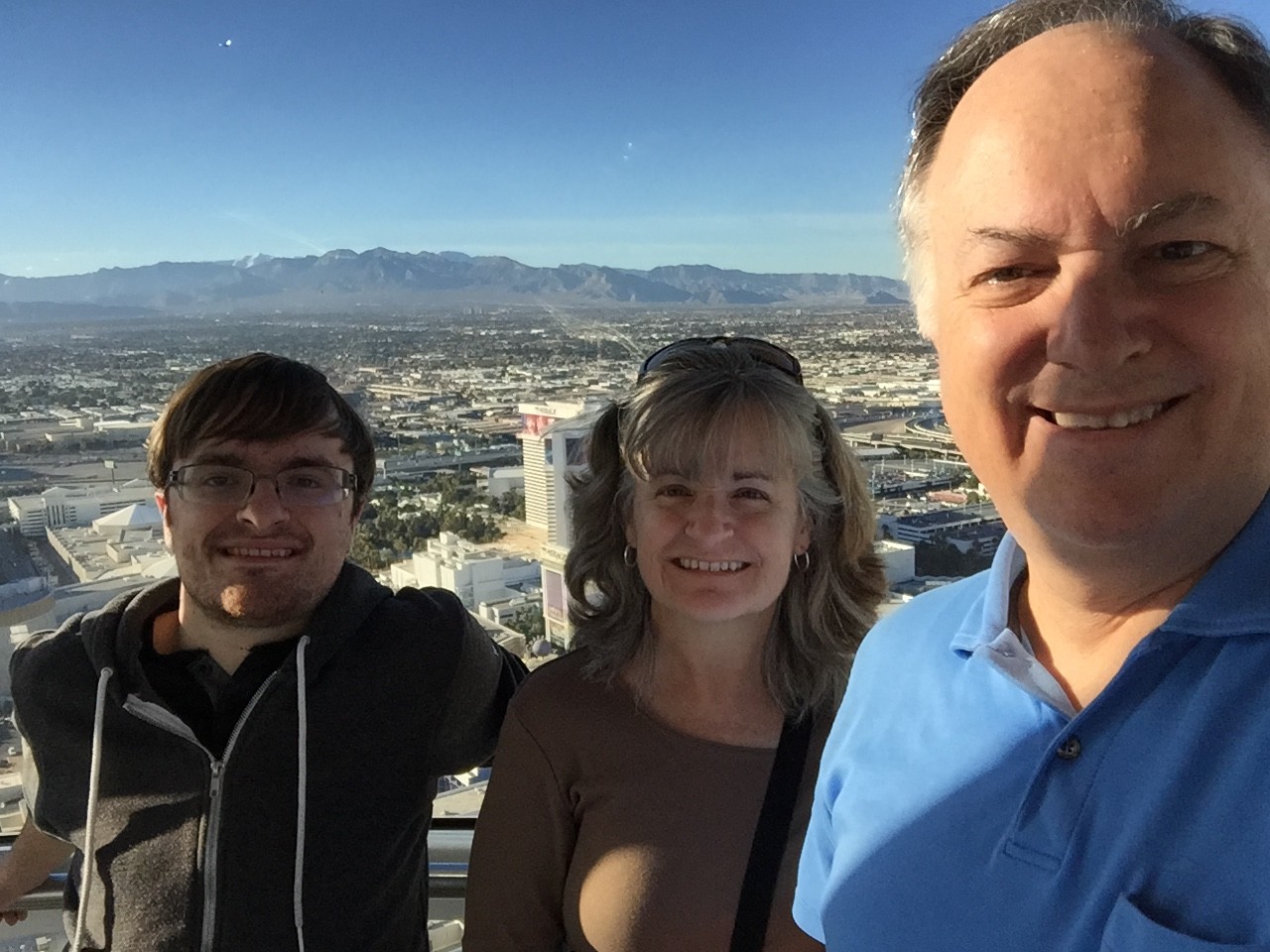 I wasn't sure if the High Roller would be worth it but I was very glad we tried it!  The ride is very well done with some great views.  We are sure to visit the High Roller again on a future trip – maybe even buy a season pass (for $79 as of 12/16 this pass gives you unlimited rides, day or night, for one year)
Anne says:
What an amazing perspective to see the Las Vegas strip and surrounding area from 'the sky'.  The time went by quickly and we enjoyed pointing out all the landmarks we could see that looked so different from above.  Next time I would enjoy the same ride at night.
Josh says:
Each "pod" on the wheel is very spacious and can fit a lot of people.  The views from the top were great, especially the different Vegas casinos and the nearby airport where you can see planes taking off and landing. There is an option to get in a pod which has an open bar, which is more expensive but probably great for parties or big groups of adults.  If you choose this option be aware of a wait.  The line was much longer for this than the standard ride, and we went in the middle of the day.
Are you planning a trip to Las Vegas?  We can help! We can recommend a place to stay that fits your budget and activity suggestions.  Contact us for more information and a no obligation price quote.