Kenai Fjords scenic cruising
by Tim Larison, co-owner Family Travel Gurus/Larison Travel LLP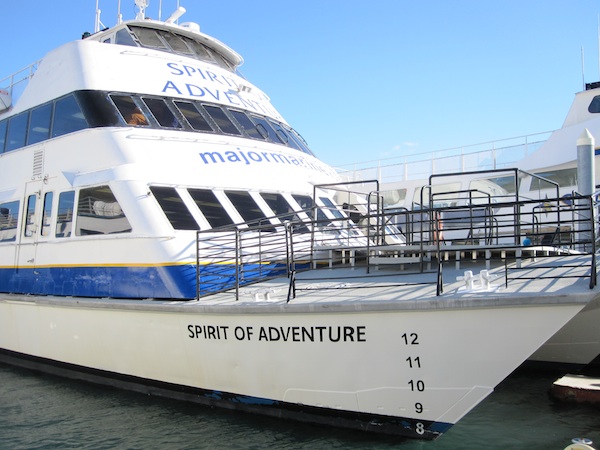 In September 2012 I sailed on a wonderful day cruise out of Seward, Alaska touring the Kenai Fjords National Park with Major Marine tours.  This was my second experience with Major Marine, I had taken my wife and 11 year old twin boys in 2005 on the same cruise, and both cruises were great!  I'll show you some of my pictures from both of these cruises and tell you why the Major Marine tour is a not-to-be-missed Alaska adventure.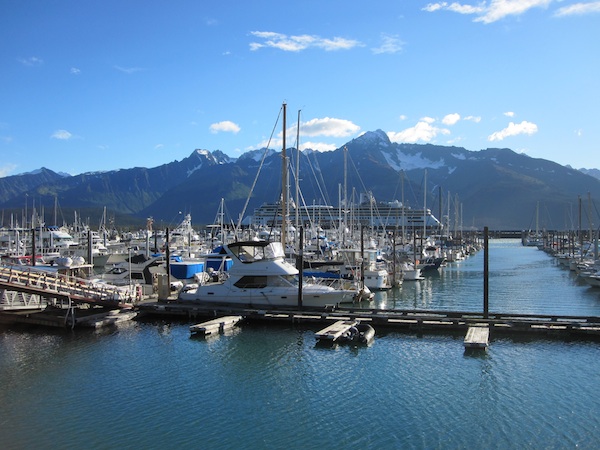 It was a beautiful Sunday morning as I arrived at the Seward harbor.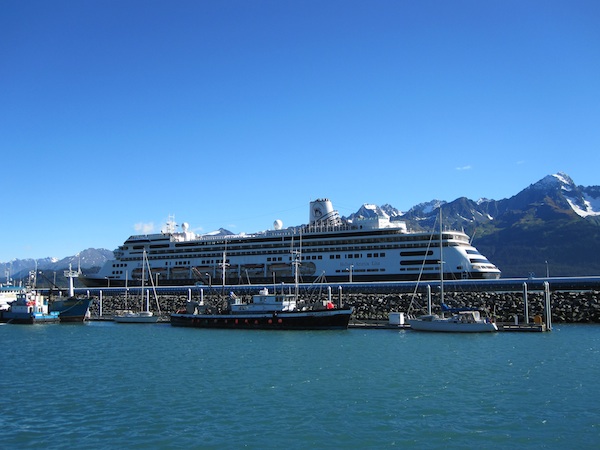 The Holland America Zaandam had arrived earlier that morning – the last cruise ship to visit Seward for the season.  A Kenai Fjords cruise is a great pre or post cruise add-on for those who start or end their cruise in Seward.  Several major cruise lines, such as Holland America, Celebrity, and Royal Caribbean, have a number of ships arriving and departing out of Seward each week during the May – September Alaska cruise season.
You may ask, "why take another cruise when I just got off a 7 day one?!"  Well, the Major Marine Kenai Fjords cruise is a different experience than what you get on the larger ocean cruise ships.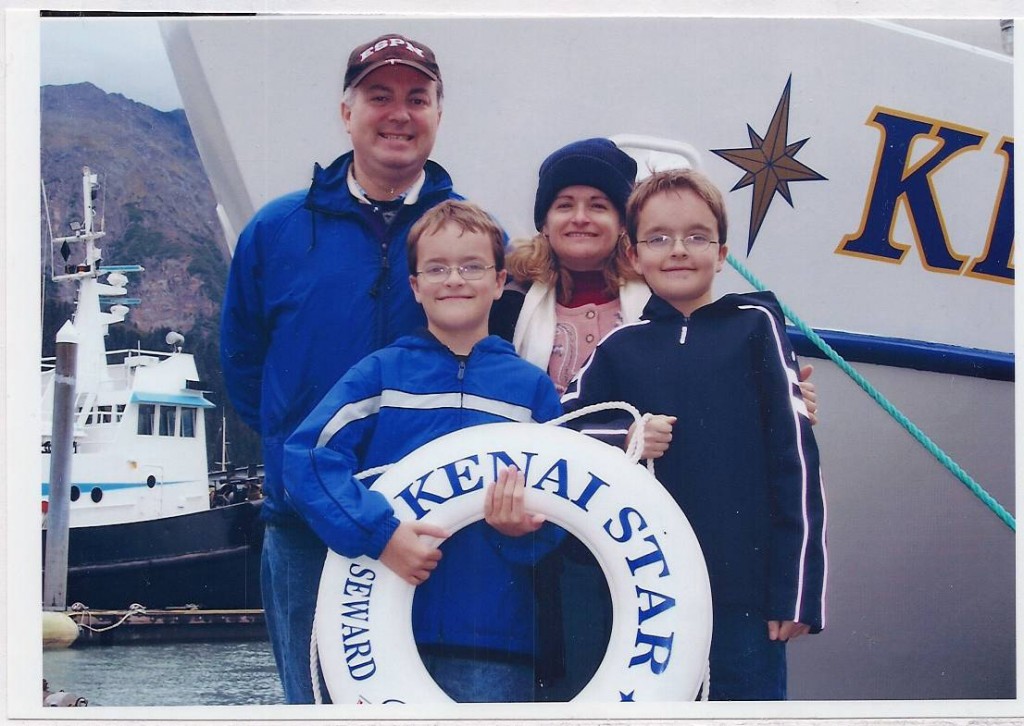 Here's a picture with me, my wife Anne, and our twin sons Josh and Andrew back in 2005 before going on our Kenai Fjords day cruise.  We had just come back from a 7 day Celebrity cruise ourselves and we looked forward to the scenic views we would get from a smaller boat.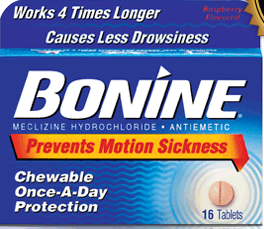 One difference between the big ships and Major Marine is that on a smaller vessel you can have a lot of motion, especially in the segments where the Major Marine boat is on the open ocean.  I strongly recommend taking an over-the-counter seasickness medication – like Bonine.  On our 2005 cruise we saw many people get sea sick on our tour.  Even Josh and Andrew got sick and they had never been sea sick on our previous 10+ ocean cruises!  In 2012 I was ready – I took a Bonine pill one hour before my Major Marine cruise.  Though I never get sea sick, even on that 2005 cruise, I didn't want to take any chances!
I liked going to the back of the boat in the open air to view the scenery – even if it was a bit windy!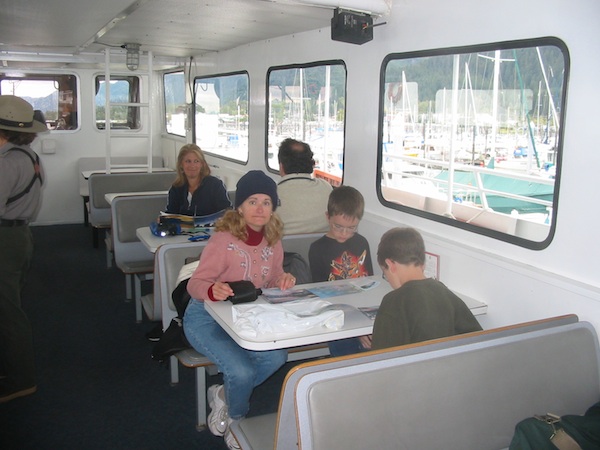 If it was too windy outside you could sit at a table inside next to a window.  Here's my family from our 2005 cruise studying our route on a map Major Marine provided.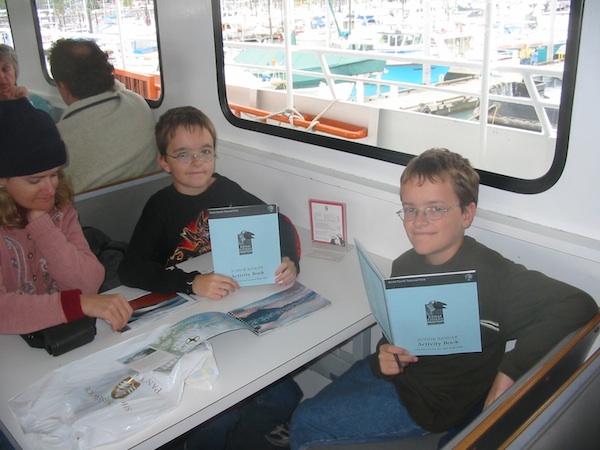 A Kenai Fjords National Park Service Ranger is on every Major Marine cruise providing narration of the sights.  For kids a "junior ranger" program is offered that Josh and Andrew enjoyed.
Also offered is an "all you can" eat prime rib and salmon buffet with dessert later on.  Delicious!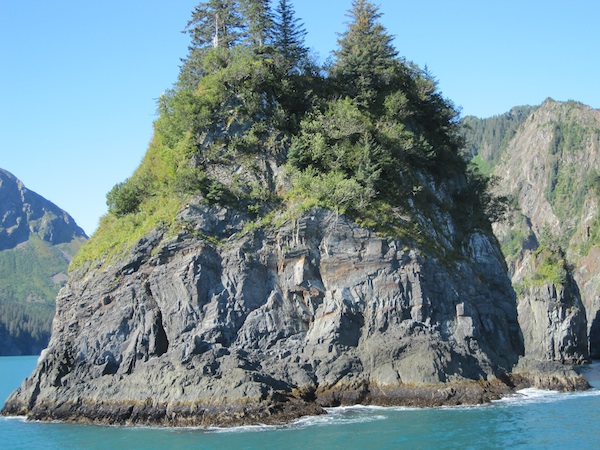 Back outside we sailed close to some rocky islands.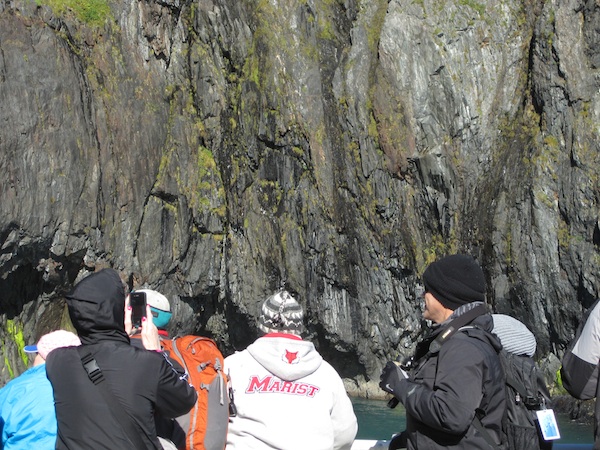 The rocks towered over us as we sailed very close to the shore.  An impressive sight!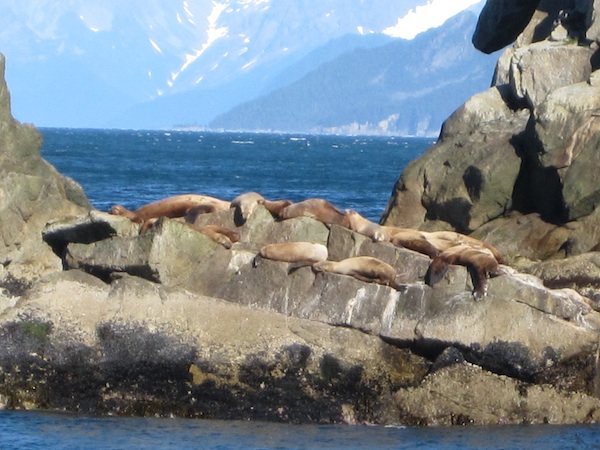 We saw lots of wildlife.  Here are some sea lions enjoying a sunny day.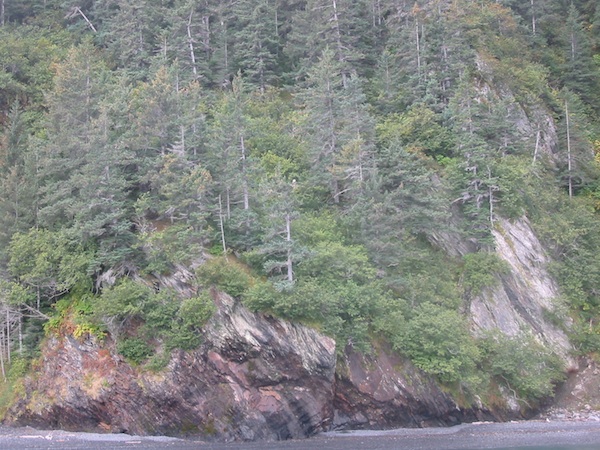 If you look close you can see a bald eagle in the trees.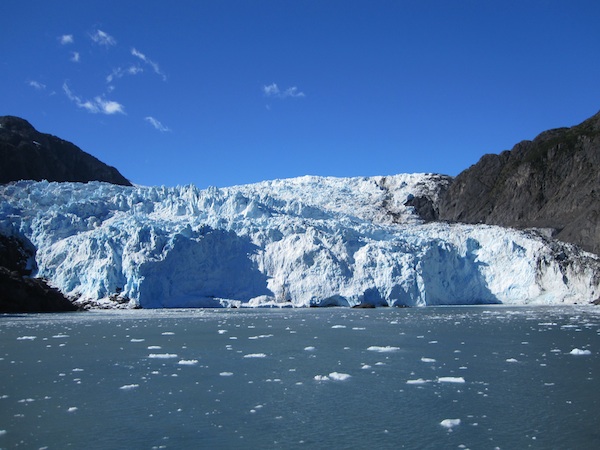 The highlight of the cruise for me was a closeup view of a glacier.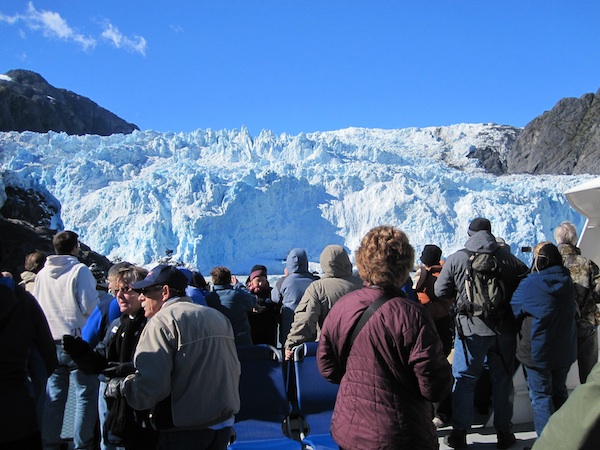 I went on the outside deck to get the best glacier view, and as you can see I was joined by a few others!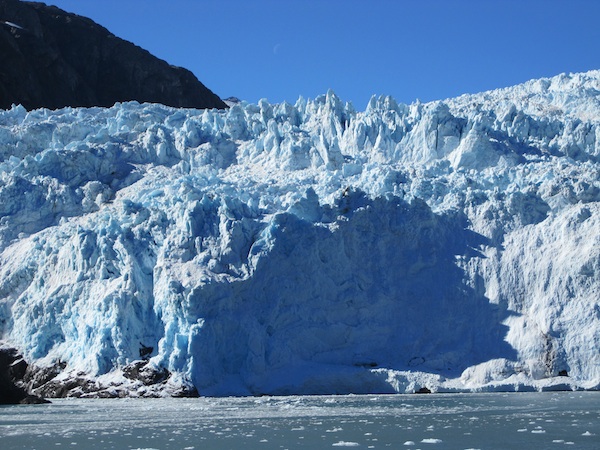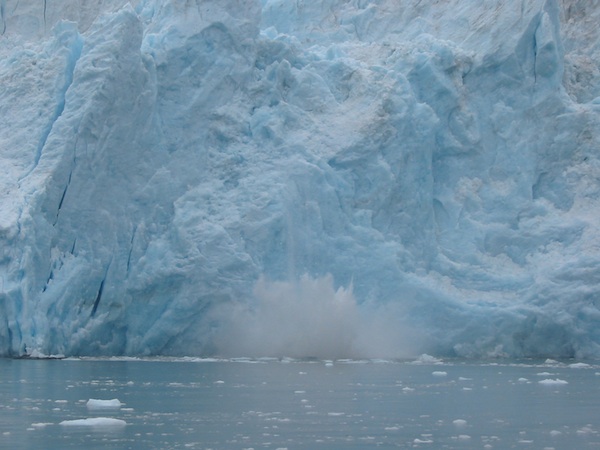 The above picture is from our 2005 cruise where we saw glacier calving – large chunks of ice breaking off and crashing into the sea.  Very cool!
I enjoyed my Major Marine Kenai Fjords cruise very much!  Another company that offers day cruises in this area is Kenai Fjords Tours, which I hear also offers a good experience.  We are glad to help you with Alaska tour suggestions, like a Kenai Fjords cruise.
Contact us to plan your Alaska vacation!