by Tim Larison, co-owner familytravelgurus.com/Larison Travel LLP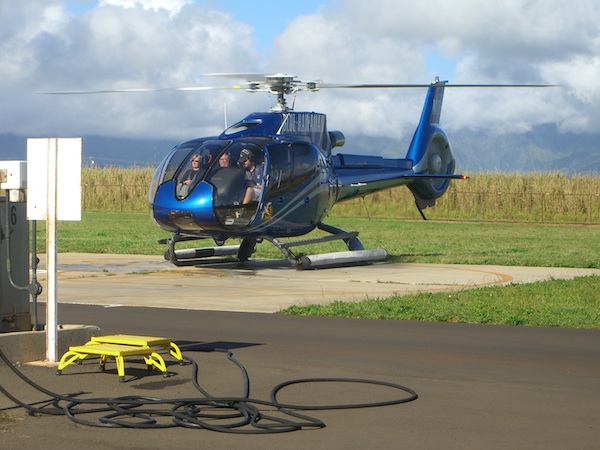 In January 2012 we took a terrific helicopter tour of the island of Kauai (Hawaii) with Blue Hawaiian Helicopters.  It was our first time in a helicopter and we enjoyed the experience very much!
Our veteran pilot spoke to us throughout the flight on his microphone, describing the areas we were flying over.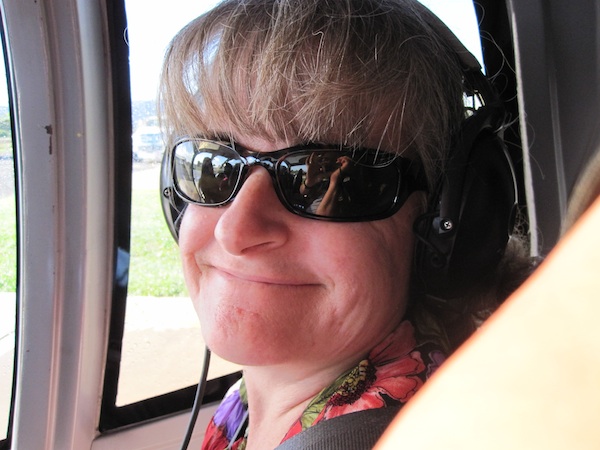 Here's Anne with her headphones on.  We had a clear view out the windows while listening to the narration from the pilot.
Takeoff!  The flight was smoother than I expected.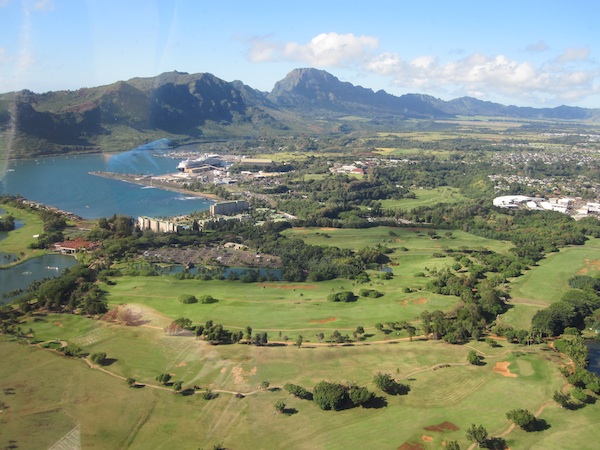 We had some great views from the air, like of this golf course.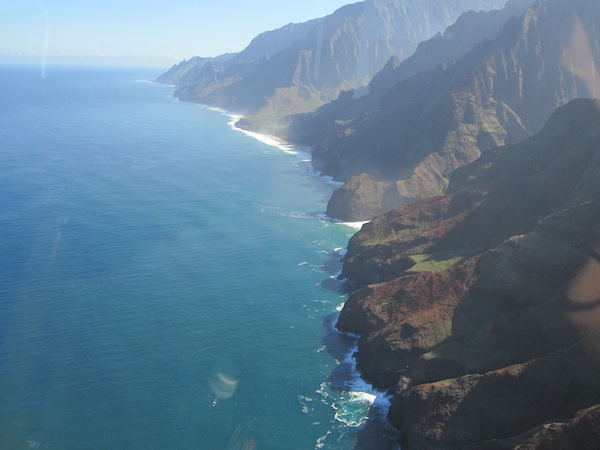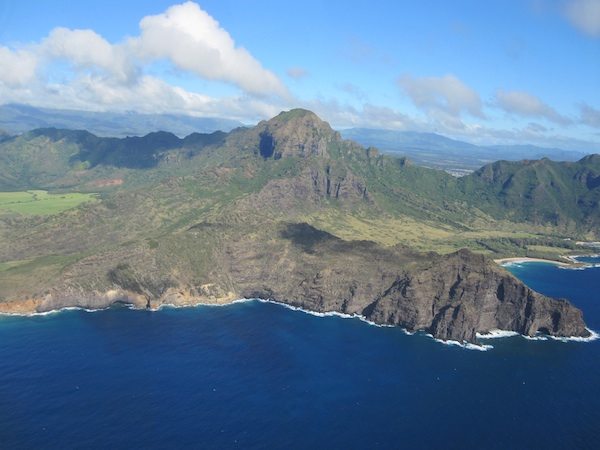 The scenic Kauai coastline.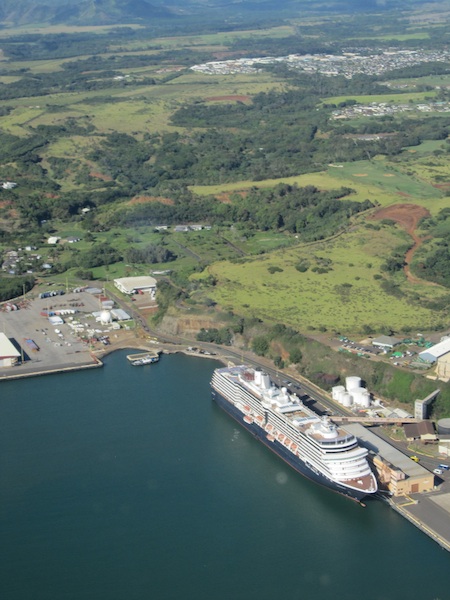 NCL's Pride of Hawaii cruise ship was docked at Kauai this day.  It was cool to see a view of this beautiful ship from the air!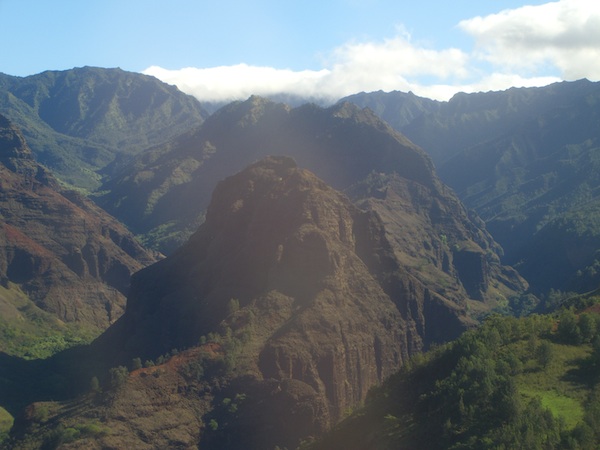 The interior of the island was also stunning.
The video above gives you an idea of what the helicopter ride was like from the inside.
We had a great experience seeing Kauai in the air and we highly recommend Blue Hawaiian for a safe and scenic flight!
Contact us for help in planning your next Hawaii vacation!  We can recommend and book activities like this Blue Hawaiian Helicopter flight and many others, in addition to giving you resort suggestions.  Hawaii is one of our favorite destinations!