OdySea Aquarium in Scottsdale, Arizona (Tim and Anne's Review)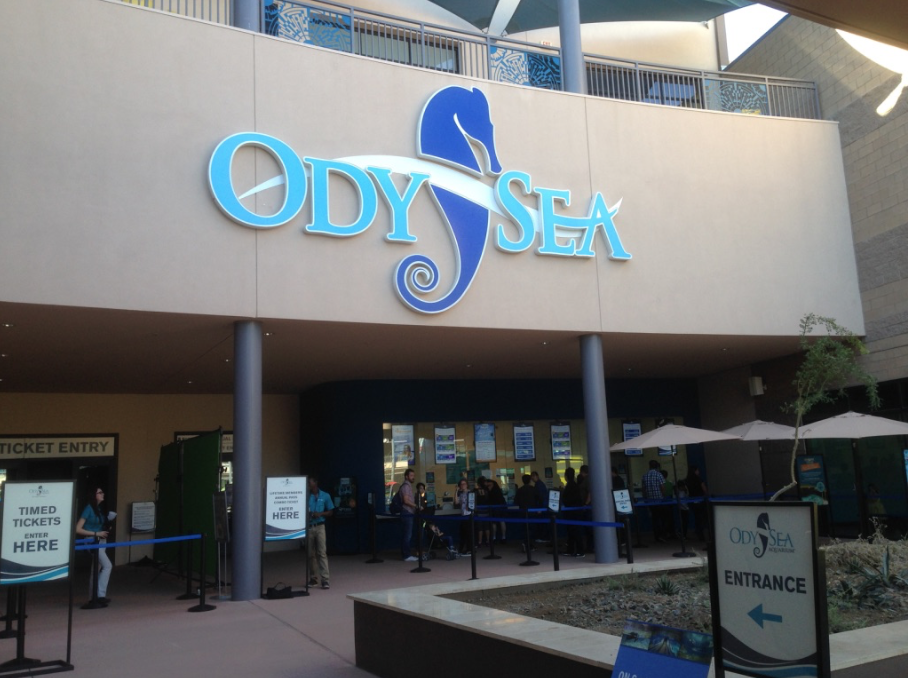 by Tim Larison, CLIA Certified Master Cruise Counselor
with comments by Anne Larison, Family Travel Gurus Travel Consultant
An aquarium in the desert?  On a recent trip to Scottsdale, Arizona we saw the OdySea Aquarium while driving by.  We didn't expect much but thought, "why not?" and we spent half a day here.  It turned out to be one of the best aquariums we have visited!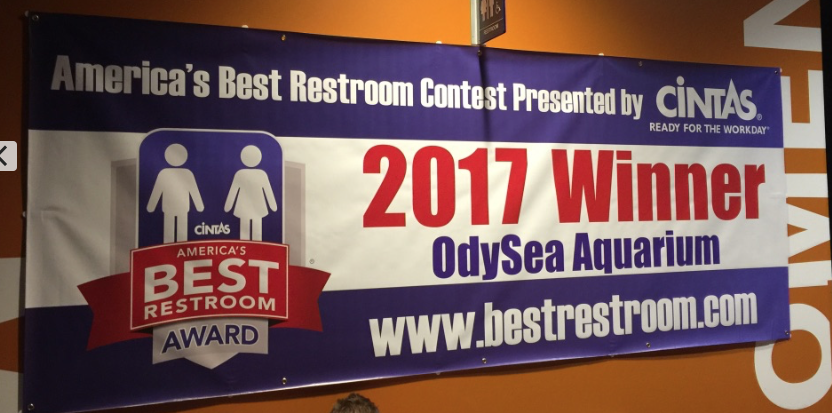 Upon entry we saw this sign – Best Restroom Award??  What would make these restrooms so unique?
OK I get it!  Overlooking the bathroom sinks you get a view into one of the aquarium's large tanks.  Washing your hands as a large shark swims by made this restroom visit very exciting!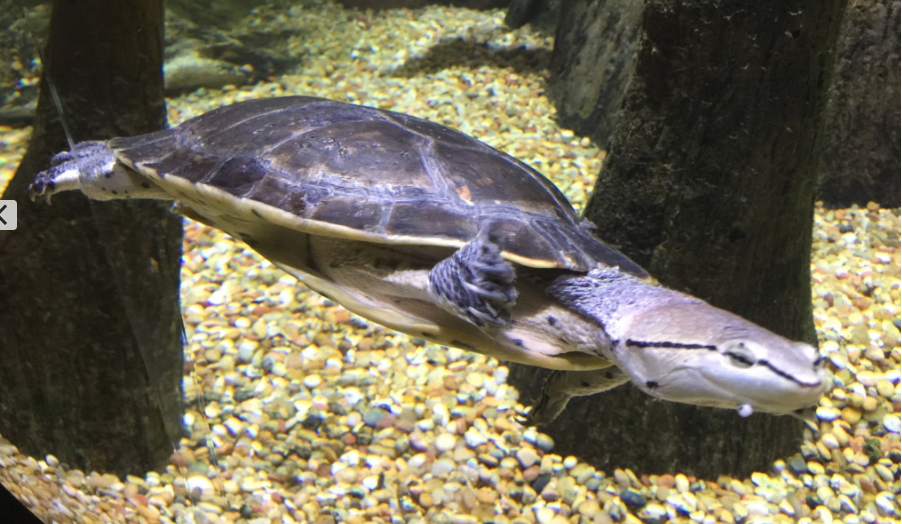 The many displays at the aquarium gave us closeup views of marine life – like this turtle.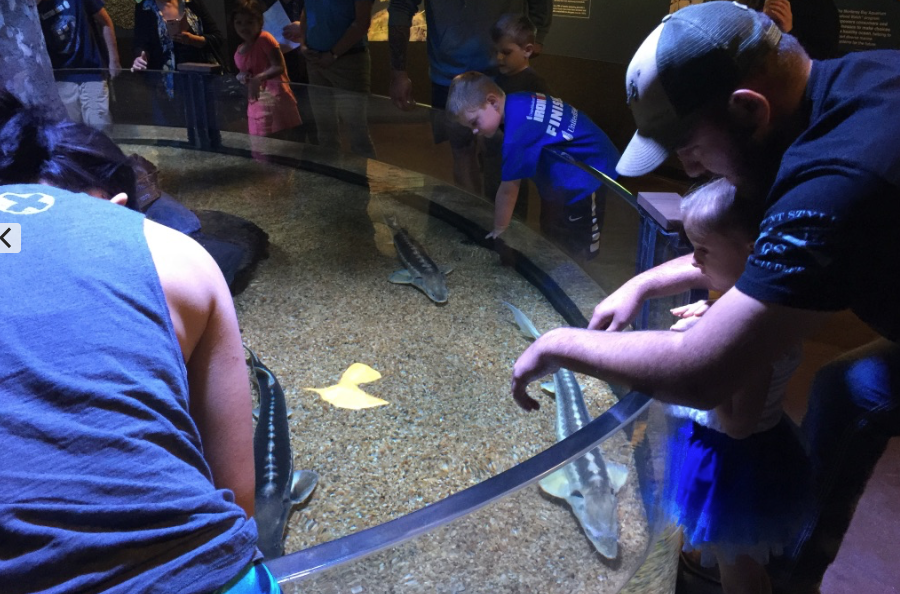 In addition to the tanks OdySea also had a touch pool where guests could feel different types of sea life.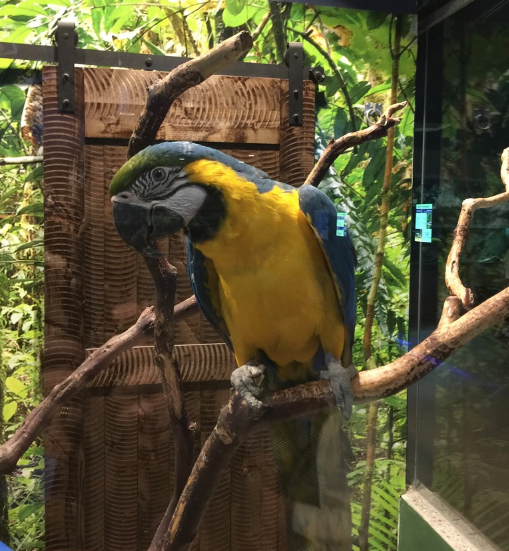 And tropical birds are on display, too.
Walking through this aqua corridor with fish swimming above and around us was a unique experience.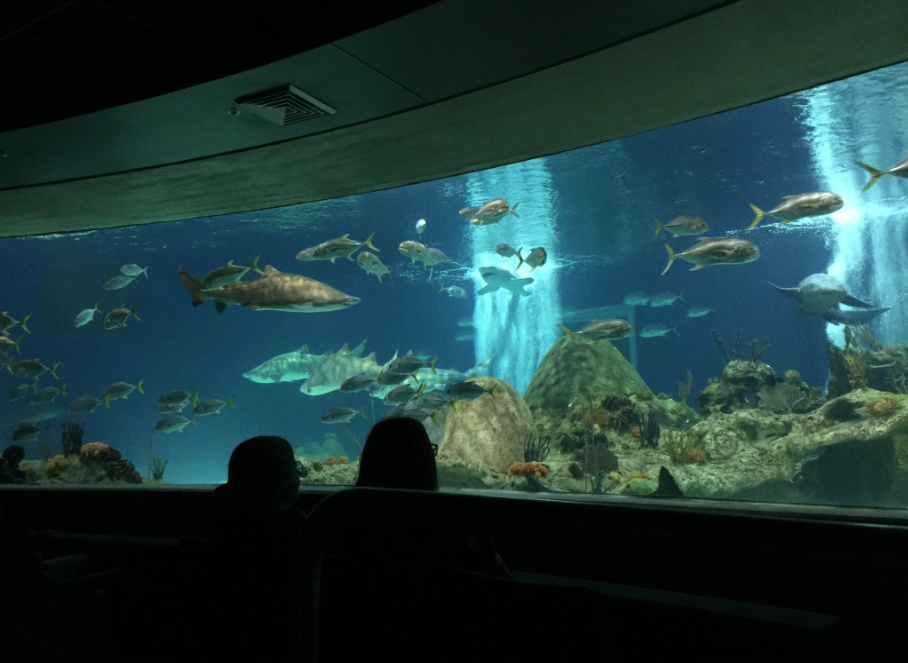 Have you ever ridden on the Carousel of Progress at Disney World?  OdySea features a similar display – in aquarium style!  Guests are seated in a rotating theater and are shown different tanks with narration as they slowly rotate in a circular pattern.  I thought this was the best feature of OdySea – different than any other aquarium we have been in.
If you are in the Scottsdale, Arizona area, a visit to OdySea is well worth your time!
Anne says:
Everything at the aquarium was interesting.  My favorite was the Otter Exhibit.  We had the opportunity to see the otters at feeding time and it was very entertaining.  In addition to the usual shrimp and other types of fish that were thrown into their enclosure, the aquarium staff informed us that the otters like jello!  They like to hold the unflavored gelatin squares in their little hands and play with it before eating it.
If you do have a chance to visit OdySea in the Desert, it is much more than just an aquarium.  This destination also includes two other live animal attractions – Butterfly Wonderland and Dolphinaris Arizona.  Kids would also like Pangaea Land of the Dinosaurs.  The complex offers several restaurants in addition to shopping, so there is something for the whole family.
If you would like to visit Scottsdale to see OdySea and other attractions, we can help!  Contact us for details.