Gainey Suites Boutique Hotel in Scottsdale, Arizona (Tim and Anne's Review)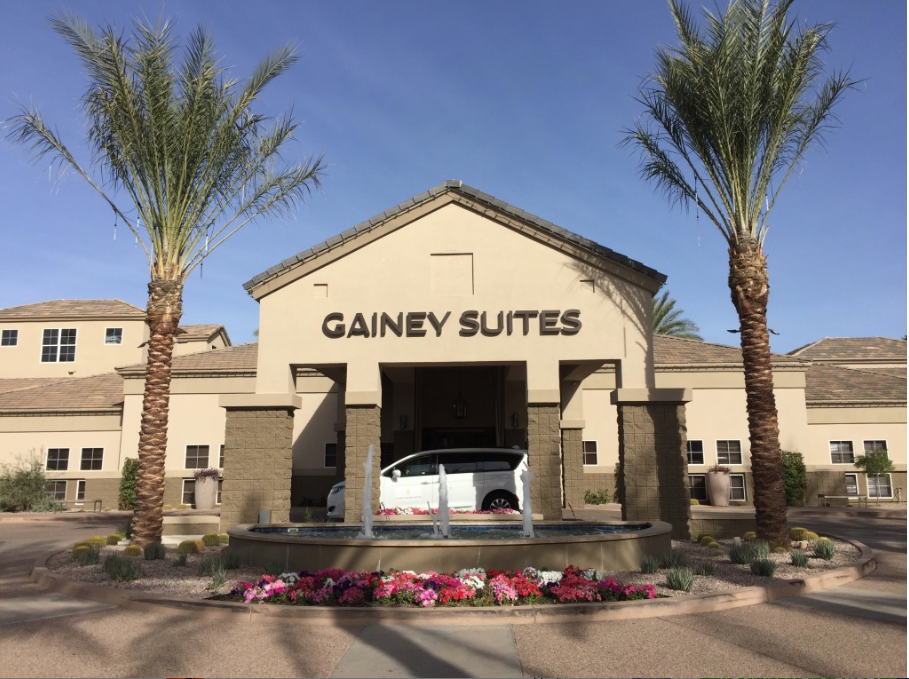 We enjoyed a wonderful weekend stay at the Gainey Suites Hotel in Scottsdale, Arizona earlier this month.  We liked this boutique hotel's smaller size, beautiful surroundings, and excellent service during our three days here.
by Tim Larison, CLIA Certified Master Cruise Counselor
with comments by Anne Larison, Family Travel Gurus Travel Consultant
Check in was quick and efficient as we walked into the lobby (decorated for the holidays)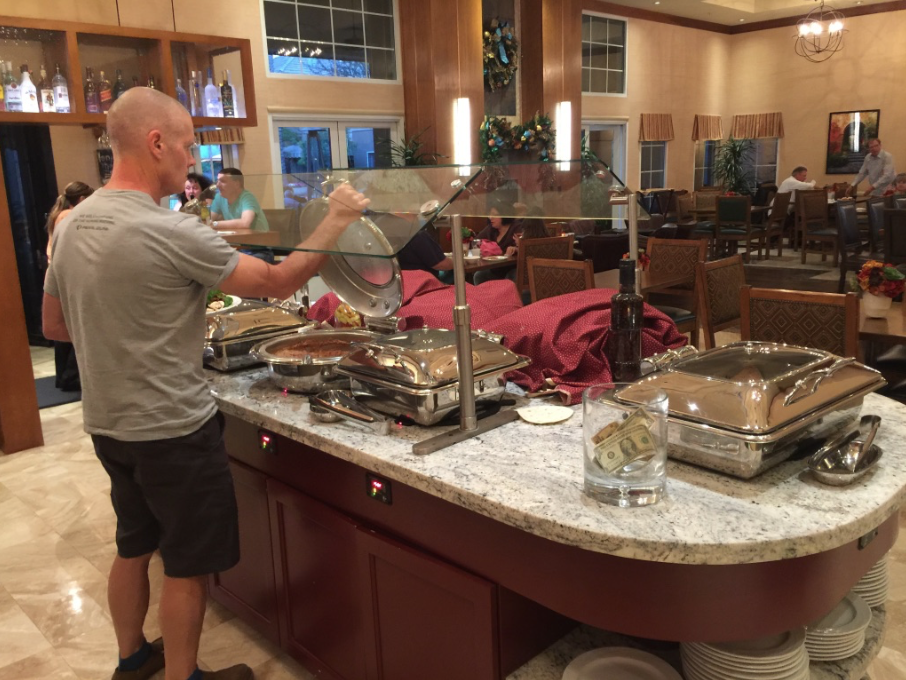 One outstanding feature of the Gainey Suites was an ample breakfast buffet.  More food was available at the nightly Happy Hour.  Budget conscious travelers (especially families) can save money by eating breakfast and dinner at the hotel, as we did.  We saved our meals out for lunch, where we visited a few of Scottsdale's many outstanding restaurants.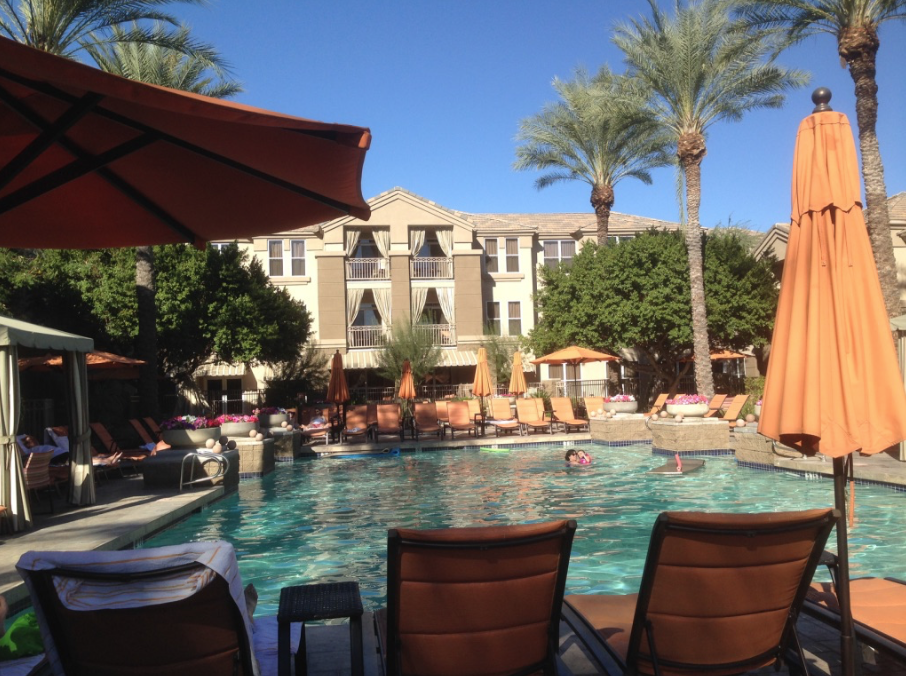 Relaxing at the Gainey Suites pool was a favorite activity of ours during the warm Scottsdale afternoons.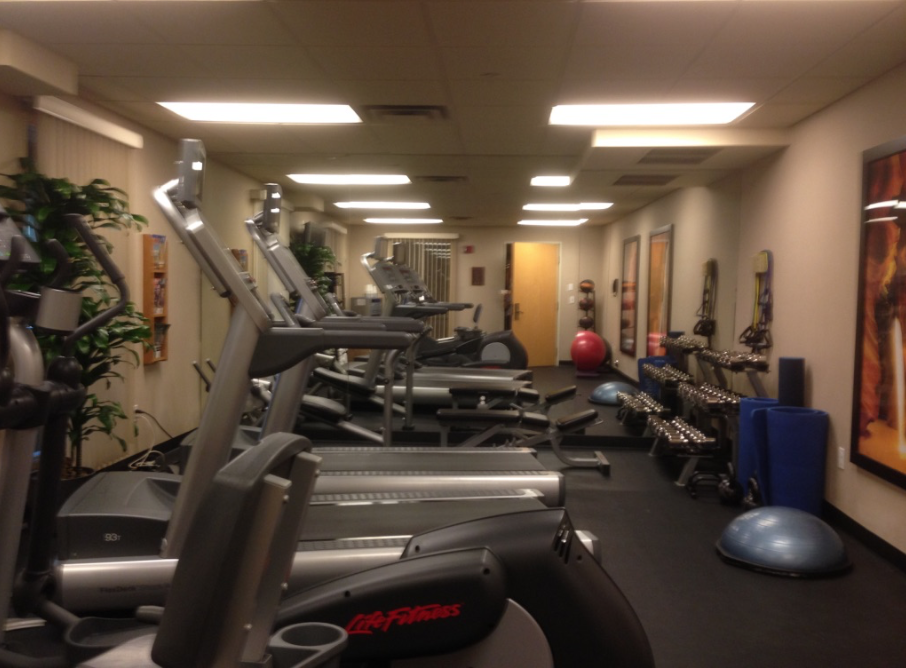 With all the good food we were eating we chose to work off some of those extra pounds in the resort's exercise room.
If you are visiting the Scottsdale area, we recommend a stay at Gainey Suites highly!
Anne says:
What a beautiful property! The suite was beautiful, comfortable and many of the suites have a patio or balcony to enjoy the morning or evening weather. Our visit was in November, so the day-time temperature was great, not too hot. If you enjoy golf, this would be a fabulous property. We saw many golfers heading out in the morning or returning in the evening with their clubs.
In addition to the food at the evening happy hour, guests have a choice of beer, wine and soft drinks. The staff was very friendly and helpful. We felt welcome at the Gainey Suites and hope to return some time soon (next time with our golf clubs)!
 
Contact us if you are interested in staying at the Gainey Suites – we are glad to help!