Snapshot Story: Mark's Adventures by Disney Machu Picchu Report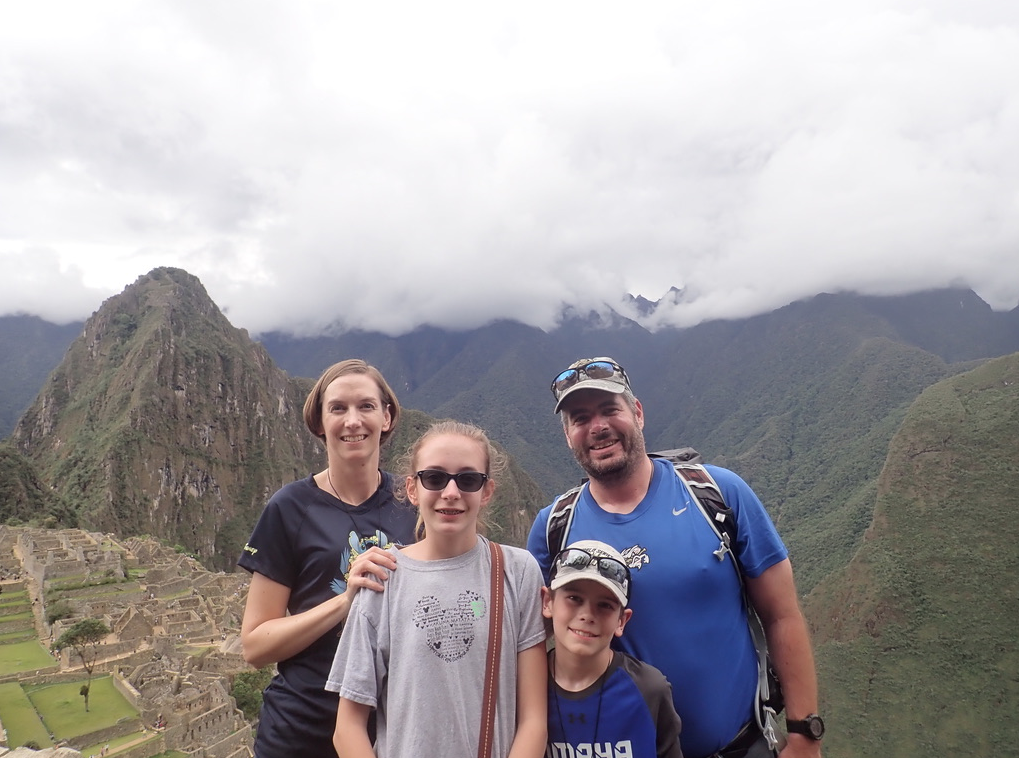 Thanks to our client Mark from Omaha for sharing his family's experiences on an Adventures by Disney Peru trip.
We had an amazing time.  The ease of travel and knowledge of the guides made the extra expense of Disney well worth it. We met some wonderful people in our group and enjoyed all of the many activities and experiences included in the trip.  The accommodations were top notch, the food terrific, and the experience lived up to our expectations.  This trip is tough to compare to previous trips as it is not anything like them.  Again, Disney made the experience outstanding as they took care of all the big and small details, allowing us to focus completely on the experience.
We took a bunch of pictures (our guide joked that Machu Picchu is really called mucho pictures).  The above is us at Machu Picchu, and below is at the top of the mountain above Urubamba on our first day.
Thank you for your help!