The Experts Weigh In: Favorite Epcot Restaurant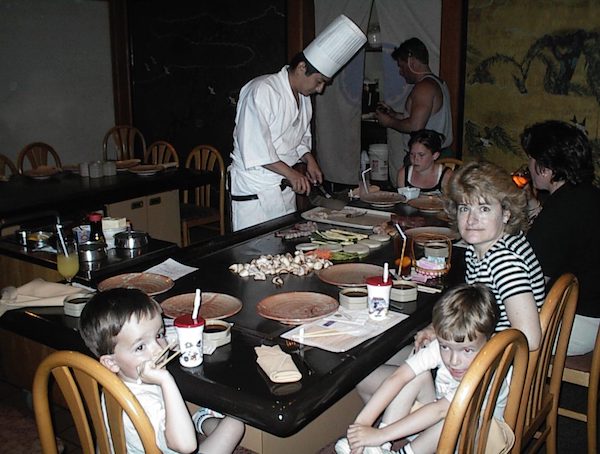 by Tim Larison
co-owner, Family Travel Gurus/Larison Travel LLP
Here's another of our "question of the week" recaps on our yahoo group discussion list, dvctalk, for people to share tips about ownership in the Disney Vacation Club.  You can find out more about dvctalk and subscribe here
In a recent week I asked:
"What's your favorite restaurant at Epcot or at Disney's Boardwalk area nearby?  What dish do you especially enjoy at this restaurant?  If you have more than one favorite, go ahead and list all of them!"
The experts on the dvctalk list weighed in!  These are some of the most knowledgable and loyal fans of Disney World anywhere.  A sample of their responses:
"The River of Time in Mexico!   I can't remember what my favorite was because I get different things as the menu changes.  I love the atmosphere and aroma even more than the food itself.  A bit crowded in there that's its only problem."
"We really like Trattoria at the Boardwalk. The atmosphere is quaint and relaxing, they have a great wine selection, and like most Italian restaurants they serve bread with seasoned oil. My favorite dish there is the whole fish, but I also tried my wife's lasagna and it was superb.
As for Epcot, there are a number of restaurants we like. La Hacienda de San Angel, which is on the water across from the Mexico pavilion is very good. I particularly like their Parrillada La Hacienda, which serves two and includes a mixed grill of New York strip steak, half a chicken al pastor, chorizos and vegetables, and is served with beans and fresh salsas.
I also like Via Napoli very much. Their pizzas are cooked in wood-fired brick ovens and all ingredients are imported from Italy. Also, we tried Restaurant Marrekesh at the Morocco pavilion on our last trip and we all enjoyed our meal there very much.
One restaurant that didn't quite meet my expectations was Chefs de France. Not that it was bad, but I had high hopes for an exquisite French meal and it just didn't measure up. Anyone can have an off night, however, and I'd be willing to give it another shot one of these days."
"Via Napoli is definitely number one for their Margherita pizza. Previously it had been Coral Reef (salmon), Le Cellier (filet mignon) and Alfredo's (fettuccine Alfredo, rotisserie chicken and basil ice cream) so it may change again!"
Our favorite?  Teppan Edo in the Japan Pavilion in Epcot's World Showcase.  When our sons were young (pictured above) they'd be entertained by the Teppan chefs.  And the food is excellent, too!