Tim's Top Ten Travel Moments of 2016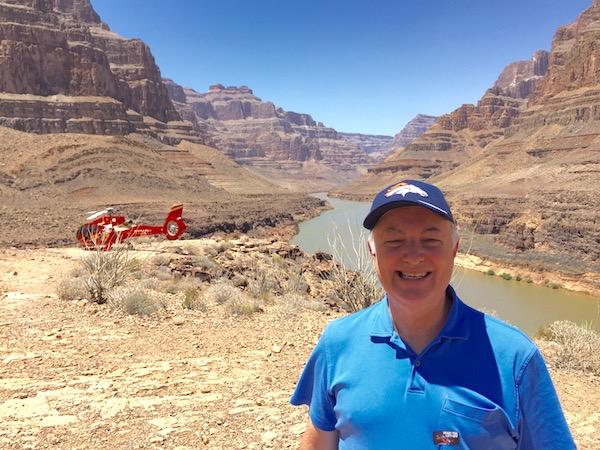 by Tim Larison, co-owner Family Travel Gurus/Larison Travel LLP
2016 was one of my best travel years ever, with many amazing experiences.  Come with me down memory lane as I share my favorite top ten travel moments of last year.
#10 – My desert getaway at the Hacienda Del Sol guest ranch in Tucson, Arizona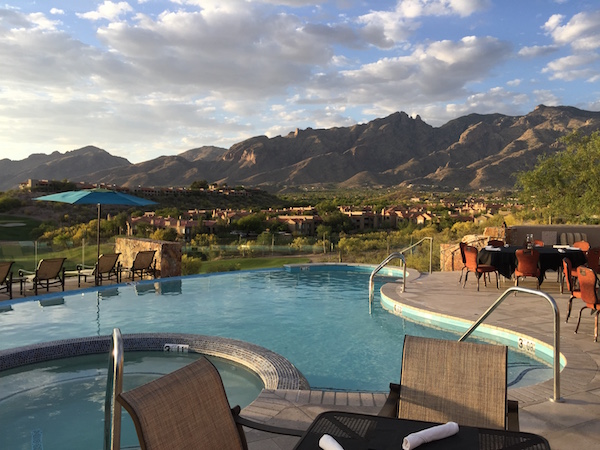 I loved the remote location of this resort with spectacular views of the surrounding Catalina Mountains.  Yet it was close to all Tucson has to offer – the downtown nightlife, hiking trails, museums and galleries, golf, shopping, and the University of Tucson – are nearby.  The on site restaurant was excellent.  A great desert getaway from the cold of my Colorado home in the winter.  Read more in my blog post about my stay.
#9 – A ride on the Las Vegas High Roller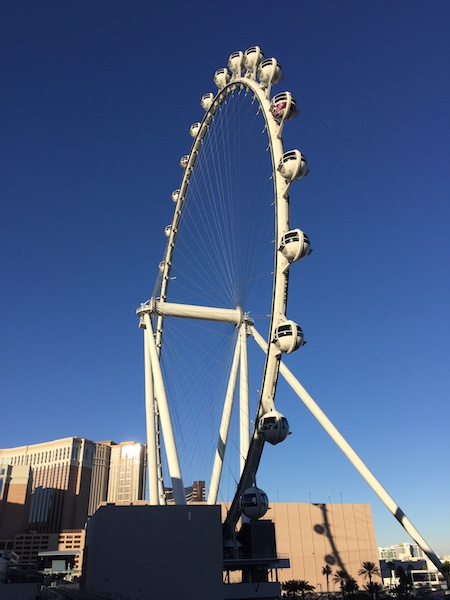 The High Roller is a 550-foot tall giant Ferris wheel on the Las Vegas Strip. It is currently the world's tallest Ferris wheel.  We took a break from the casinos during a December Las Vegas trip to take a scenic ride on one of Las Vegas's newest attractions.  The views from high above the Strip were breath taking.  Read our review here.
#8 Touring Google Headquarters in Mountain View, California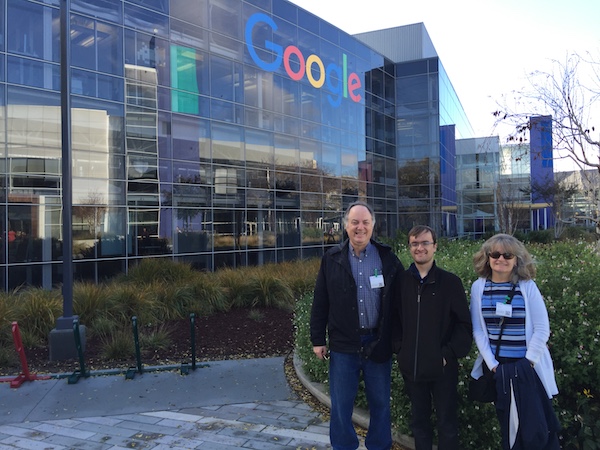 Our son Josh majored in Computer Science at Colorado State University, graduated in May, and started his career at one of the best places a software engineer could work – at Google headquarters in Mountain View, California!  We were fortunate to get a private tour of the Google campus.  As a software engineer in my previous career (before becoming a travel agent in 2002) I was awed by all the interesting projects and amenities the engineers at Google get to experience.
#7 A Closeup View of Alberta, Canada Wildlife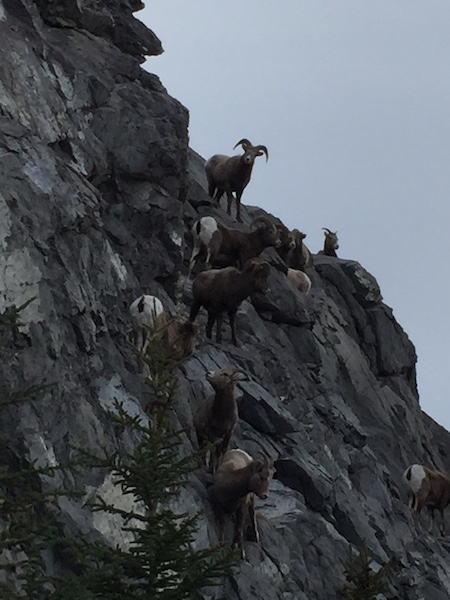 A March trip to Alberta, Canada was definitely one of the travel highlights in 2016 for me, with two entries on this list.  I was amazed at all the wildlife we saw, including this closeup view of big horn sheep perched on a mountain side.  See more pictures I took of wildlife in my blog post here.
#6 Teppanyaki Dinner on the Norwegian Escape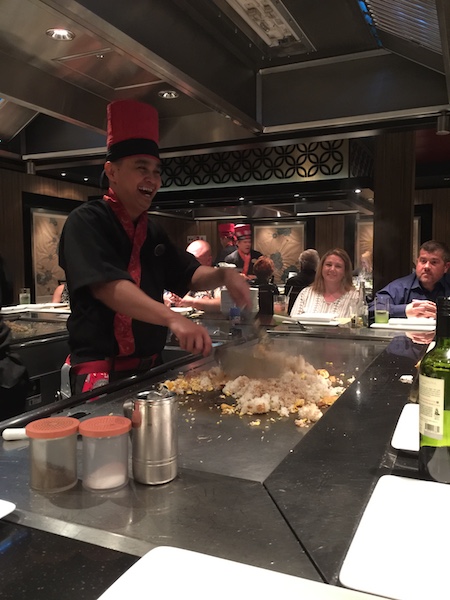 Our favorite speciality restaurant at sea is the Teppanyaki dining room on the Norwegian Cruise line.  We've dined at this restaurant on a few different Norwegian ships in the past, and in December we once again were treated to a fine dinner at the Norwegian Escape's Teppanyaki room.  The food quality is excellent and the chefs are very entertaining.  We liked it so much we dined here twice on our seven night cruise.
#5 Attending the Olivia Newton John Show in Las Vegas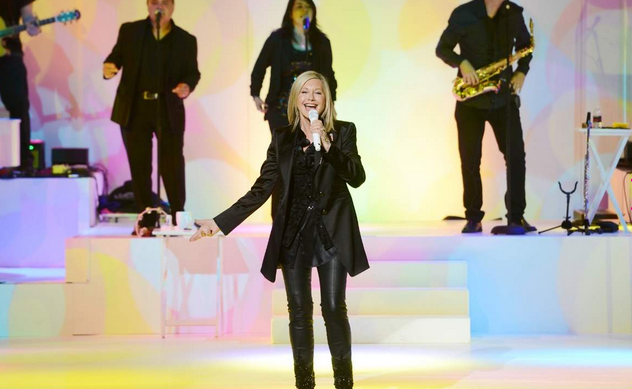 Olivia Newton John has been one of Anne and my favorite performers.  It was a real treat to see her show live at the Flamingo Hotel in Las Vegas, with second row seats no less!  Read our review of the show here.
#4 Graduation cruise on Royal Caribbean's Liberty of the Seas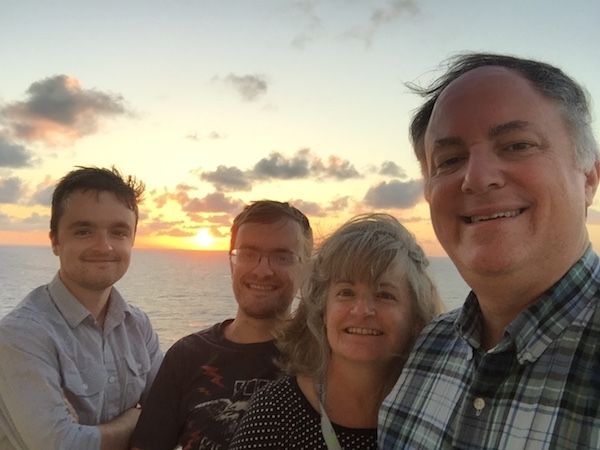 We have so enjoyed traveling with our twin sons Andrew and Josh over the years. Perhaps you have read of our adventures on this blog.  In May we treated our sons to a graduation cruise on Royal Caribbean's Liberty of the Seas.  We again had a great time – read about our cruise experience here.
#3 Snowshoeing on Lake Louise
We visited Lake Louise on our honeymoon in August 1989, and I had not been back since until a March 2016 trip to the Canadian Rockies.  The frozen Lake Louise was just as wonderful to see as my previous summer trip.  I also enjoyed snowshoeing for the first time ever.
#2 Helicopter Tour of the Grand Canyon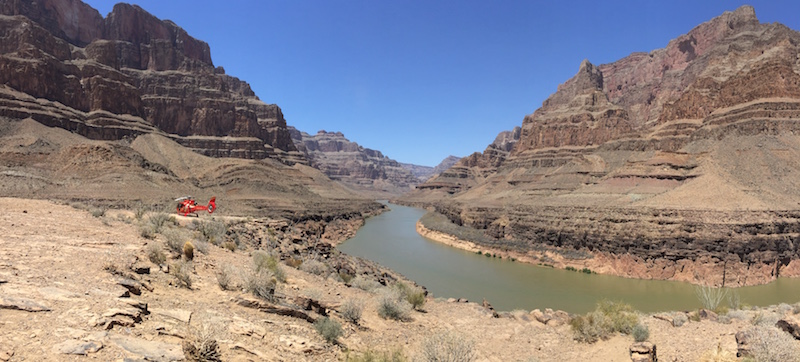 Another first for me in 2016 was to see the Grand Canyon for the first time in my life.  What a way to see this awesome sight – by helicopter!  In addition to amazing views from the air we landed at the base of the canyon for a picnic lunch.  Read more about my Grand Canyon adventure here.
#1 Seeing your team win in the Super Bowl – Broncos beat the Panthers!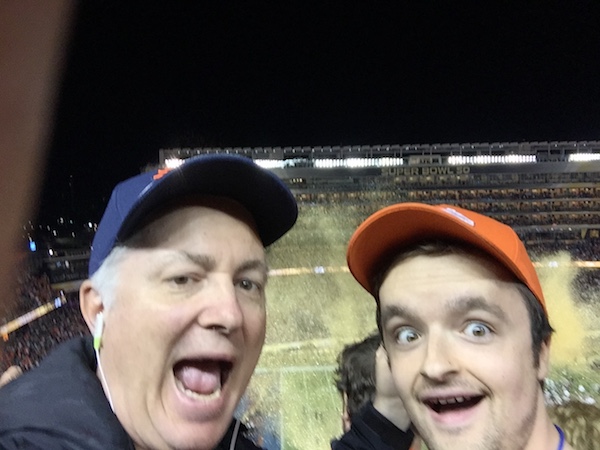 As a 50+ year Denver Broncos fan it was the thrill of a lifetime to see my team win the Super Bowl in person! (a 24-10 win over the Carolina Panthers at Levi's Stadium in Santa Clara, California).  Read more about my Super Bowl weekend experience here.
Yes, 2016 was a very good year for my personal travel.  What will 2017 bring?  Stay tuned to this blog for more reports on our adventures.