The Experts Weigh In: Favorite Magic Kingdom Restaurant at Disney World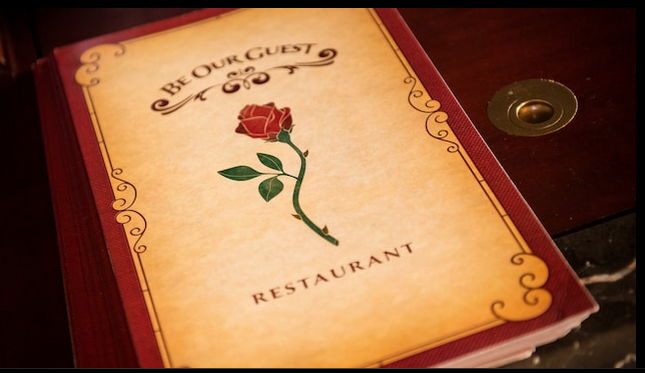 photo courtesy of Disney
by Tim Larison
co-owner, Family Travel Gurus/Larison Travel LLP
Here's another of our "question of the week" recaps on our yahoo group discussion list, dvctalk, for people to share tips about ownership in the Disney Vacation Club.  You can find out more about dvctalk and subscribe here
In a recent week I asked:
"What is your favorite restaurant to dine at inside of the Magic Kingdom at Disney World?  What about this restaurant is especially appealing to you?"
The experts on the dvctalk list weighed in!  These are some of the most knowledgeable and loyal fans of Disney World anywhere.  A sample of their responses:
"Hands down, BE OUR GUEST! It is probably our favorite in the entire Disney World so it is easily the favorite in MK. We like the atmosphere, the variation of food between lunch and dinner, the 3 rooms, the service, the special guest at dinner,….The snowy view is so refreshing during a hot day, the access to New Fantasy Land (especially the dwarfs coaster and storytime with Belle) is so convenient. I cannot think of anything that we don't love except for breakfast which wasn't bad just not great! (The gluten-free option was not up to their usual standards and if they are going to call something "Florentine" I want more than a teaspoon of spinach! :-)) We have eaten there once a trip since it opened–and a couple times more than once!  And the ability to pre-order at lunch is SO convenient–it save about 20 minutes each time we do that!"
"Our favorite restaurant is Cinderella's castle. We miss the excellence of the older menu, but the ambiance is unbeatable."
"We always eat at Columbia Harbour House. My kids love the fish and chips. There are six of us (DH, myself, and our four sons ages 2-12). We get four fish and chips baskets to split, and it's plenty of food for everyone. We always seek out a table on the second floor.
If we are looking for a table service restaurant, we like The Plaza. We have always been pleased with the food and service, and there is a nice view of the castle. It is less expensive than many other table service restaurants, so that's another plus."
"Crystal Palace has a special place in my heart 😊. Many years ago when my daughter was very young, she and I were in MK and she got hungry. My daughter is the sweetest girl in the world but I swear she invented hangry, so we had to find food NOW. We were near Crystal Palace so I walked up and they were able to seat us right away. It was a sweet spot when breakfast food was still out plus they were putting out lunch so we had even more choices than usual. And my daughter was in a Pooh phase at the time so it was really perfect! We hadn't planned for this so I ran to the nearest shop and bought an autograph book, pen and disposable camera (this was before camera phones) and we had the best time! After that, CP became a must-do for all of us every trip for years."
Our favorite?  Another vote for Be Our Guest!  Ever since this restaurant opened in December 2012 we dine there on every trip to Disney World.
We can help with your next Disney World trip! Contact us for details and a no obligation price quote.