Supporting a Local High School at Cherokee Trail Holiday Fair in Aurora, Co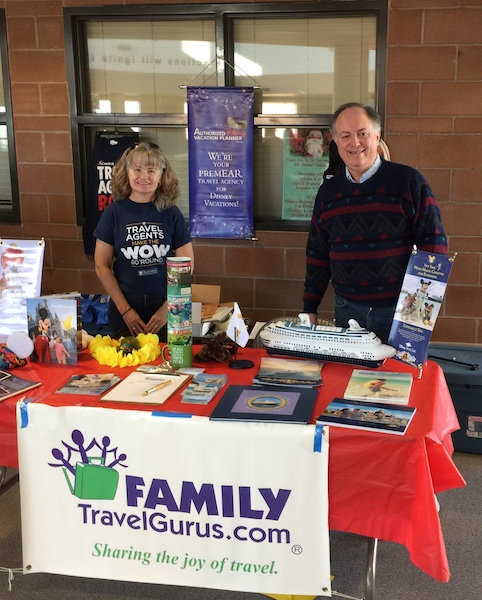 Here are Family Travel Gurus co-owners Tim and Anne Larison at the Cherokee Trail High School Holiday Fair in Aurora, Colorado.  We found the most inquiries among the Fair attendees were about taking a Disney Cruise.  The kids of many of the young families in attendance were attracted to our Disney displays.  One youngster wanted us to give him our blow up cruise ship!
We were glad to support the fund raising efforts of this local high school, and at the same time tell the attendees about the travel planning services we offer.