The Grand Hotel in Sunnyvale, CA – a Good Value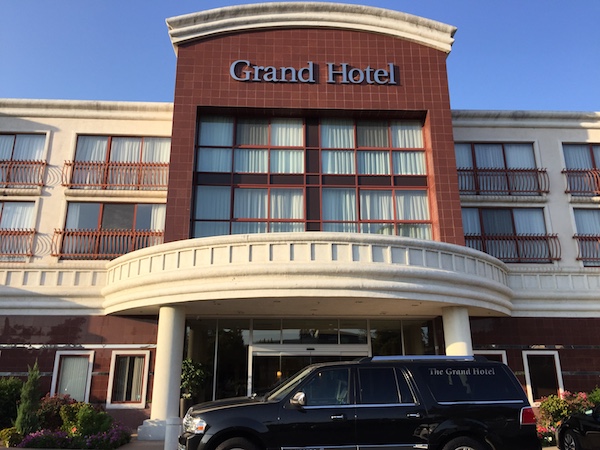 by Tim Larison, CLIA Certified Master Cruise Counselor
with comments by Anne Larison, Family Travel Gurus Travel Consultant
On a recent trip to Silicon Valley in California we discovered a good value in hotel stays – the Grand Hotel in Sunnyvale.  Hotels generally in this area are higher priced than what you will find elsewhere, as they cater to visitors to this high tech mecca.  The Grand Hotel was not only less in price than other hotels we looked at, it also surprised us with the quality of its accommodations.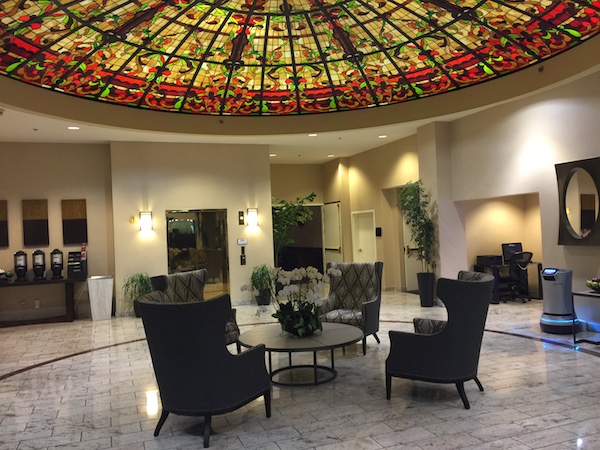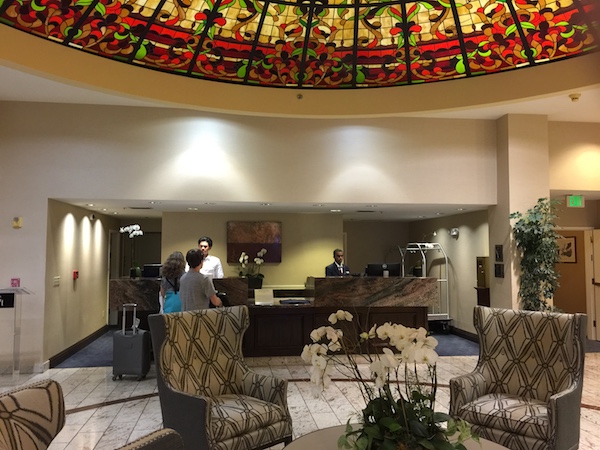 We were immediately impressed with the hotel's open lobby and the front desk personnel where check in was quick and efficient.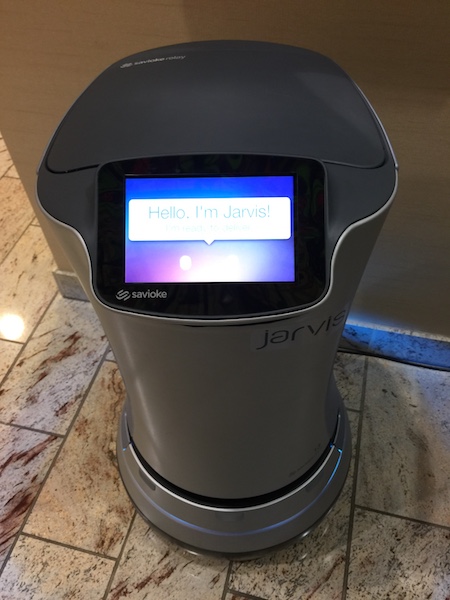 The lobby even had its own robot, used to deliver items to guests' rooms.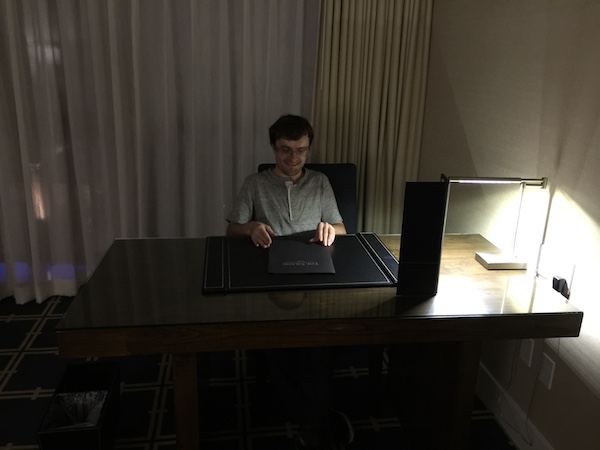 Our room was spacious with a large desk.  Good for a person like me who often takes care of business items in the evenings while on the road.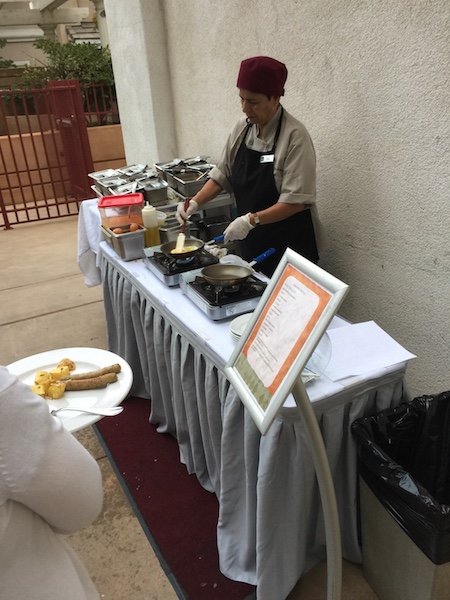 Our stay included a free breakfast each morning.  We were expecting a basic buffet (with pastries) but we were surprised to find a full breakfast offered.  The made to order omelet station by the hotel's pool area was very popular with hotel guests.  I ordered an omelet on each morning of our stay – delicious!
Anne says:
In addition to daily breakfast, The Grand Hotel Silicon Valley offers a daily Happy Hour from 5 to 6 pm.  We enjoyed hors d'oeuvres and drinks in the comfortable lounge that doubles as the breakfast room.  The hotel also offers transportation within the area (2.5 mile).  Room service and a heated pool top off the list of amenities at this property.  The complimentary high speed internet was a welcome service to keep us connected to our clients while on the road.  We very much enjoyed our stay and hope to visit again soon.
Would you like to stay at The Grand Hotel Silicon Valley?  We can help!  Contact us for a no obligation price quote.