Tim Receives Award For Cruise Sales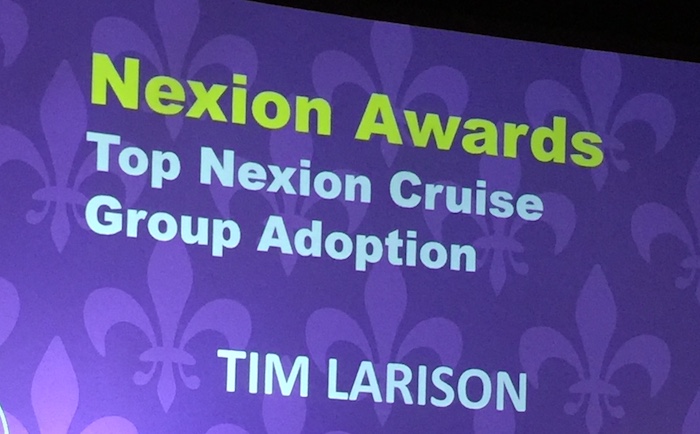 Family Travel Gurus co-owner Tim Larison was recognized recently for best use of Nexion Cruise Group Space at Nexion's annual conference. Nexion is our host agency with over 3,500 travel agents, so this was quite an honor!  Tim often uses Nexion's group space to get our clients extra benefits that aren't available to the general public.
Tim can help you with your next cruise, too!  Contact Tim for more information or a no obligation price quote.