Unique Entertainment On Our Holland America Cruise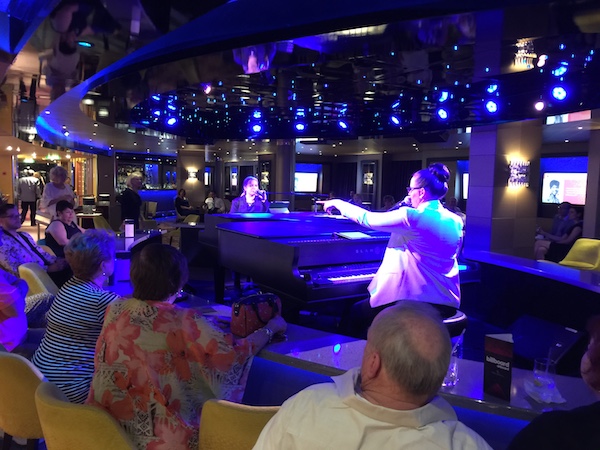 by Tim Larison, CLIA Certified Master Cruise Counselor
with comments by Anne Larison, Family Travel Gurus Travel Consultant
Our Holland America Eurodam cruise featured unique entertainment options not usually found on cruise ships.  We'll tell you about some of our favorites in this report.
Music Walk
The picture above shows one section of Holland America's Music Walk – Billboard Onboard.  Here two skilled piano players sang songs from top hits as rated by Billboard magazine.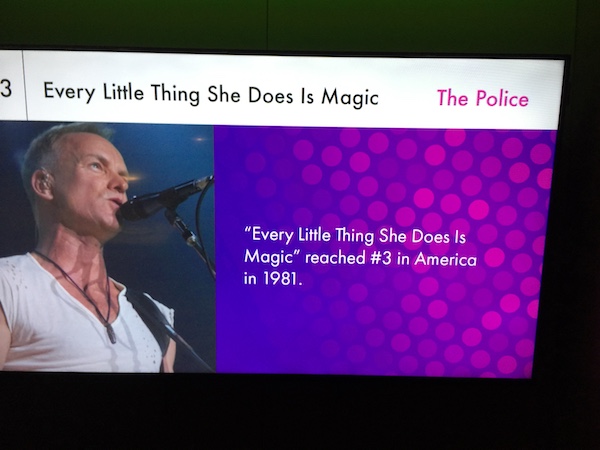 I liked how the screens surrounding the venue gave background on each song as it was performed.  The lounge setting allowed us to sit close to the performers.  Billboard onboard featured 3 performances nightly with music themes such as "British Invasion", "The 60's", and "All Request".
Contemporary music not your thing?  The Music Walk also featured Lincoln Center Stage with classical music performed by string musicians.  BB Kings All-Stars were the third part of Music Walk.  If you like Blues music then the BB King club is for you.
Anne says:
All three Music Walk venues were very popular with the guests on our cruise.  There were three performances most evenings so the early and late diners did not miss out.
The Lincoln Center Stage was a hit on formal nights as guests took in a classical performance in their formal wear before or after their evening meal.
The dueling pianos of the Billboard Onboard are located near the casino for those who were interested in lively music.
Culinary Arts Center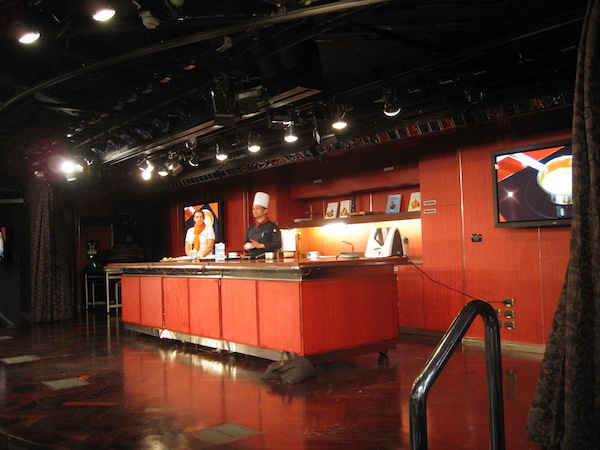 During the at sea days cruisers were treated to cooking demonstrations at the Culinary Arts Center.  We sat in on "Taste of the Caribbean" where a chef showed how to make various Caribbean treats.  Some of the demonstrations offered free samples afterwards – yum!
Anne says:
Each of the demonstrations at the Culinary Arts Center was unique.  At the session we attended the host and chef kept the atmosphere light and humorous.  They also provide recipes for the dish of the day to take home and master the chef's creation in your own kitchen.
Microsoft Digital Workshop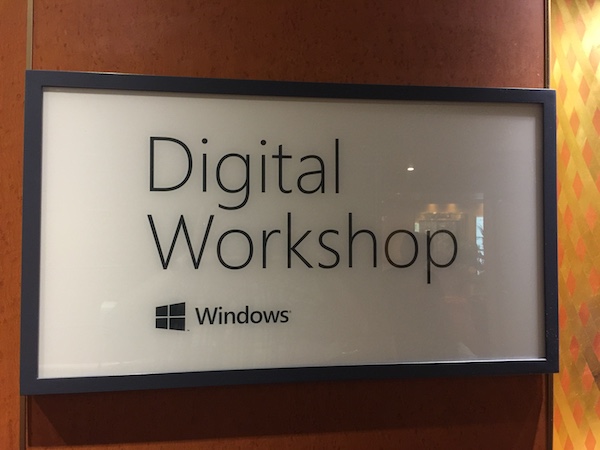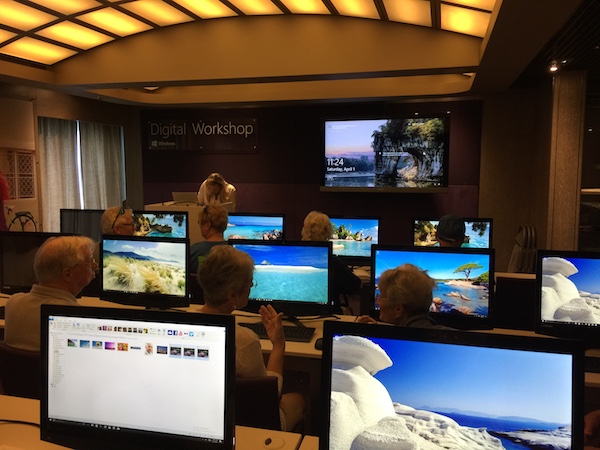 Computer classes on a cruise ship?  Holland America offered those, too.  I found these 1/2 hour workshops very well done in giving attendees tips on getting more out of Microsoft Windows and your digital camera.  I liked how we each had a computer to experiment with our new found skills.
Anne says:
We attended several different classes and I learned something at each one.  A handout with the lesson highlights is provided to each attendee.  They are basic classes, so don't expect a 'master' class if you are already a digital wiz!
Screening Room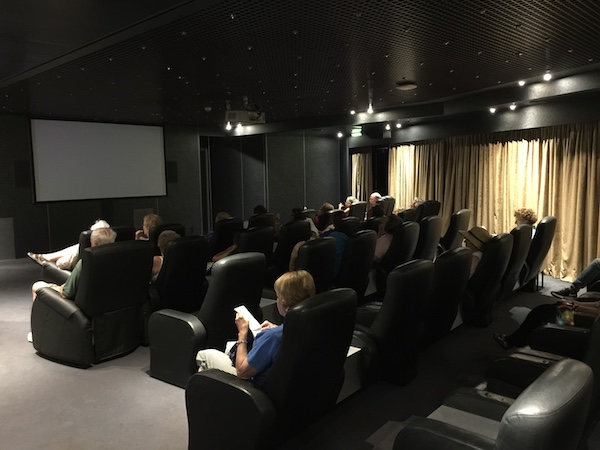 The Screening Room featured a movie of the day – movies that are currently in movie theaters back on land.  While I've seen bigger movie theaters on cruise ships the Screening Room was fine.  I enjoyed the comfy reclining seats and the complementary bags of popcorn offered.
Anne says:
We like to do and try a little of everything when we cruise.  There are so many things to do on a cruise ship but sometimes you just want to relax.  As Tim said, the room is small but the chairs are very comfortable and the quality of the screen and sound system made it a very good experience.
Mainstage Theater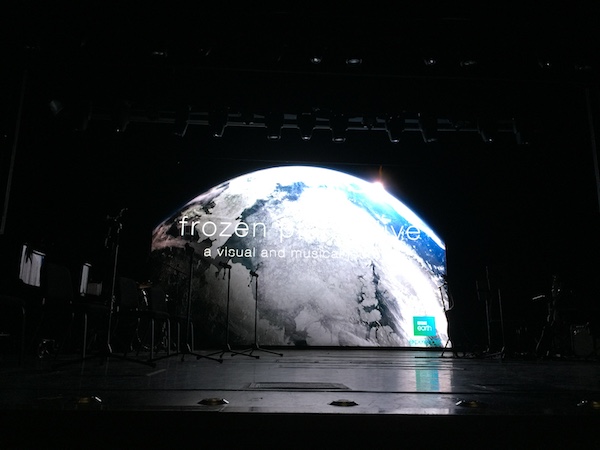 Our cruise featured nightly shows in "The Mainstage".  This included standard cruise entertainment like song and dance production numbers, comedians, and singers.  My favorite show, though, was Frozen Planet Live – featuring footage from the BBC Earth television series, Frozen Planet.  We sat in the first row for this show to have the best view of the amazing images projected on the theater's large screen.  The musicians from Lincoln Center Stage accompanied the BBC Earth footage with live music.
Anne says:
'frozen planet live' was the highlight of the entertainment for me as well.  Most nights there is an early and a late performance depending upon your dining time.  
Summary
In addition to the dining and ports visited on our Eurodam cruise, the varied entertainment options offered were excellent!  There was never a dull moment for us as we sailed the Eastern Caribbean.
 As you can tell from our blog posts, we had a wonderful time on our Holland America Eurodam cruise.  We can arrange a Holland America cruise for you, too!  Contact us for more information.