Tim & Anne's Paris Tour By A Local Guide (July 2015)
Tim & Anne's Paris Tour By a Local Guide

by Tim Larison, CLIA Certified Master Cruise Counselor (MCC)
with comments by travel agent Anne Larison
At the GTM West Travel Conference I learned about an exciting travel product – Urban Adventures.  On my past trips I often sought out local guides when visiting new cities.  Urban Adventures makes it easy – they do the work of finding a guide for you!  They offer over 400 unique itineraries World wide – each with a local host.  While visiting Paris earlier this month we had a chance to try out Urban Adventures ourselves – and we were impressed!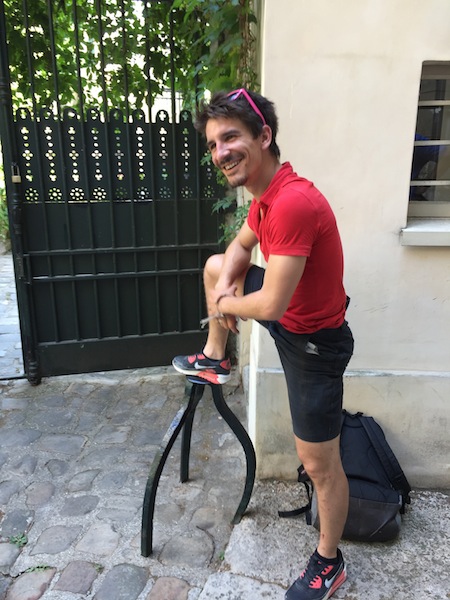 Meet our guide Arthur – a native Parisian who shared with us all sorts of interesting tidbits about his city.  He asked us in the picture above what this stump was for – one of only two of its kind in Paris.  We had no idea.  "It's for stepping up into a carriage," Arthur informed us.  This remnant of the city's past was one of many old sights we encountered on our tour.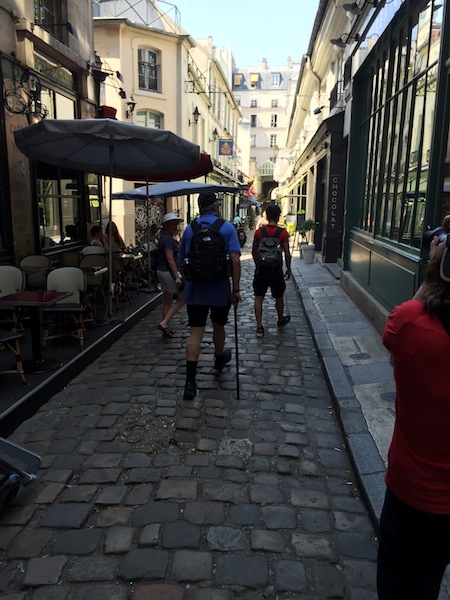 As Arthur led us through the old cobblestone streets he shared what it was like to live in Paris and the nuances of the French culture.  We liked that our tour group was small (a nice couple from Australia joined us).  This gave us plenty of opportunity to interact with Arthur and ask our many questions.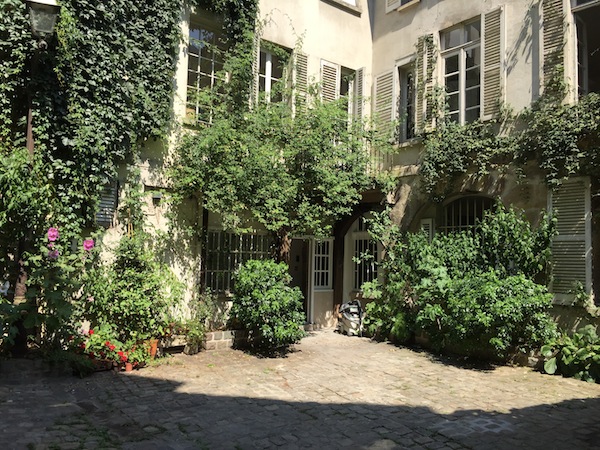 "Why is Arthur taking us to see this private courtyard?" we wondered.  Perhaps to get a taste of everyday life in Paris, as we saw a father and son exit one of these doors to run a family errand.  But this little spot had a more storied past – this is where the inventor of the guillotine first tested his instrument of execution on sheep.  Arthur shared with us interesting facts about the French Revolution ("it was led by the merchants, not the peasants") and how the guillotine was used back in those days.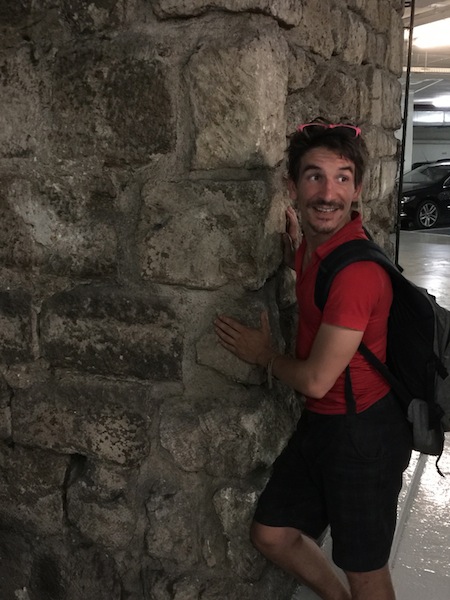 Arthur led us to the bottom of a parking garage to show us this ancient brick wall that dated back to the days of the Roman Empire.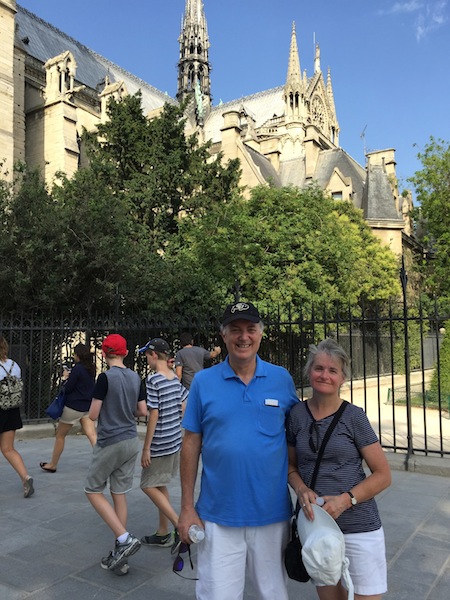 Our 5 hour tour concluded at the iconic Notre Dame Cathedral in the center of the city.  To see this towering architectural masterpiece in person was impressive!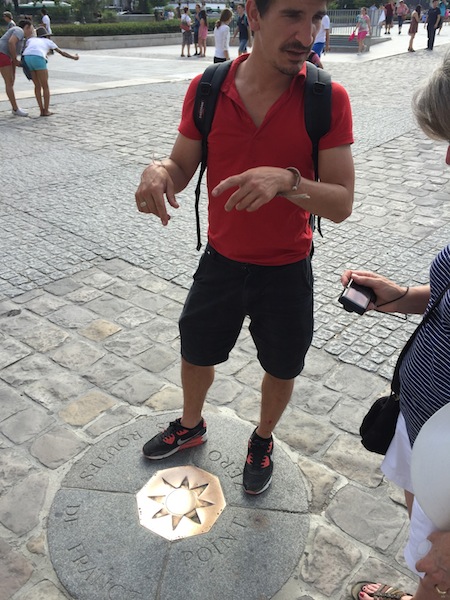 Here Arthur is showing us Kilometre Zero of French national highways, on the square facing the main entrance of the cathedral – considered the official center of the city of Paris.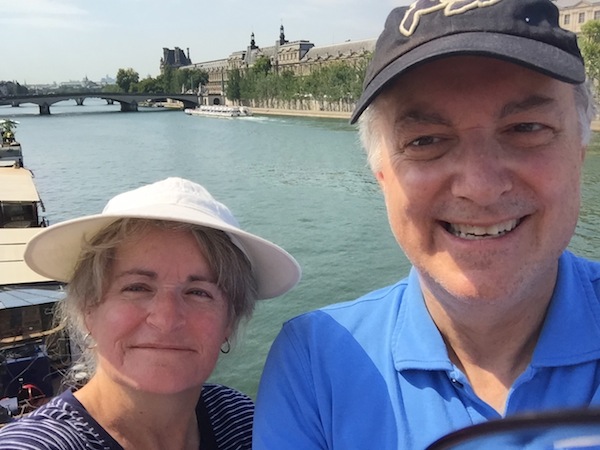 We later found out this was the hottest day in Paris since 1947 – with temperatures over 100 degrees fahrenheit!   We were so engrossed with Arthur's stories and the Paris sights that we hardly noticed the heat.  The tour was a good introduction to the city for us, on this our first day in France of a two week trip.
Anne says:
I truly enjoyed our small group tour.  Here is a tip – we took the tour the day of our arrival in Paris to keep from falling asleep and this helped us to minimize jet lag.
Although Arthur had a plan in mind for the tour, we could take our time and even personalize the tour based upon our wants and needs.  We didn't have to wear head-sets or follow a large group with the leader holding up a sign, so as not to lose anyone.  Our group of 5 was able to wander into the back streets of Paris and get the most from our guide's personal knowledge of the city, its history, politics and current affairs.
It was a highlight of our time in Paris.
Would you like to experience your own Urban Adventure with a local guide, in Paris or in another city?  We can help?  Contact us for more information.