10 Things I like at Disneyland not at Disney World
10 Things I like at Disneyland not at Disney World (November 2015)

by Tim Larison, CLIA Certified Master Cruise Counselor (MCC)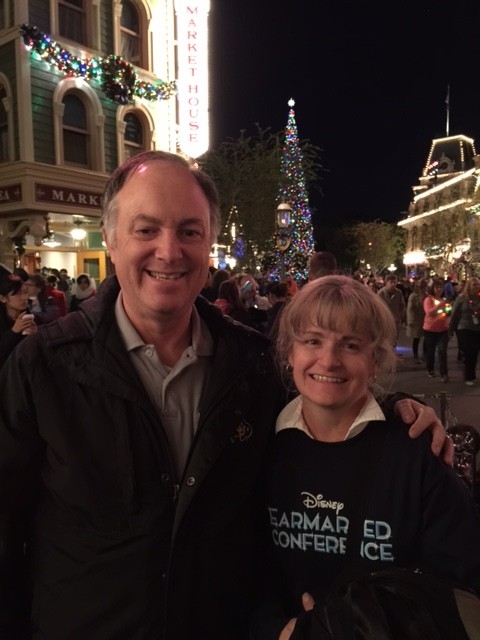 Last week we attended the 2015 Earmarked Conference at Disneyland – for top producing travel agencies selling Disney destinations.  It had been over five years since I've been to this original Disney theme park.  While I knew Disneyland was much smaller than Disney World (a destination we also love), I found there were some things at Disneyland I actually liked better!  Here's my list: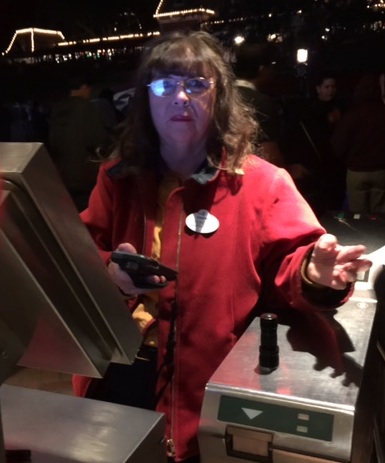 10. The Theme Park Ticket – There are no magic bands or finger print scanners at Disneyland like there are at Disney World.  I liked this simpler system for getting into the park better.  Upon first use the Disney cast member takes your picture, which is stored on the ticket.  Thereafter your ticket is scanned – the picture matches who you are – and  you are in the park!  My fingers never seemed to work with those scanners at Disney World!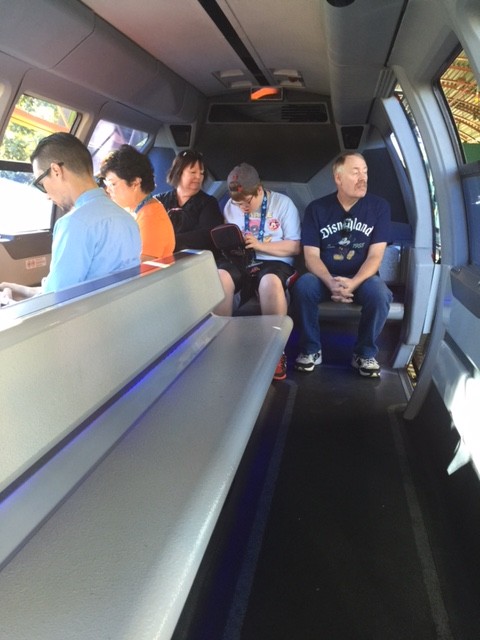 9. The Monorail.  Hey this one has seats!  In addition we found a short line to gain access to the monorail where our theme park passes were scanned, and unlike Disney World the monorail drops you right inside the park (at Disneyland's Tomorrowland).  Along the way there is interesting narration and a great view of another Disneyland original – the Matterhorn.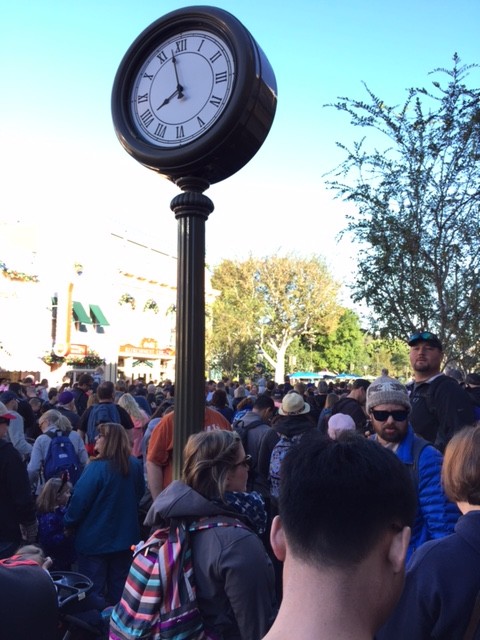 8. Walk to the theme parks from your hotel.  At most Disney World hotels you need to take a bus or monorail to get to the theme parks.  If you stay at one of the Disneyland resort hotels or a close by off property resort the theme park entry is  a short walk away!  This gave me the chance to finally experience the "extra magic hour" at 8 a.m. (at Disney World I never seem to get up early enough to catch the bus for the early entry)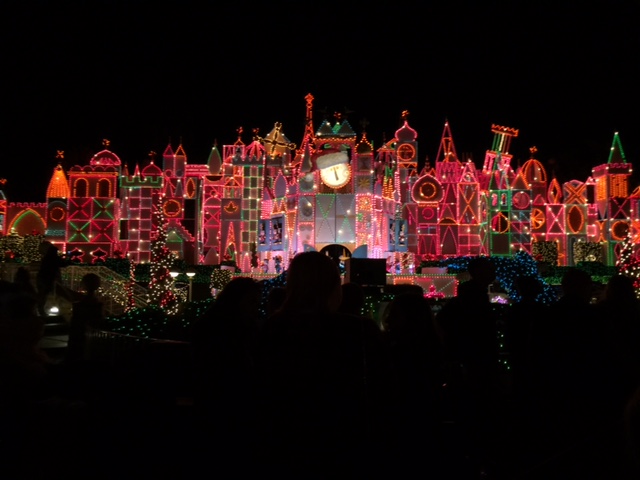 7. Bigger and better versions of some rides.  A few rides have versions at both Disney World and Disneyland.  Some of the Disneyland rides, like It's A Small World pictured above, are actually bigger and better than their Disney World counterparts.  I also liked the Disneyland version of Pirates of the Caribbean and Haunted Mansion better than the same rides at Disney World.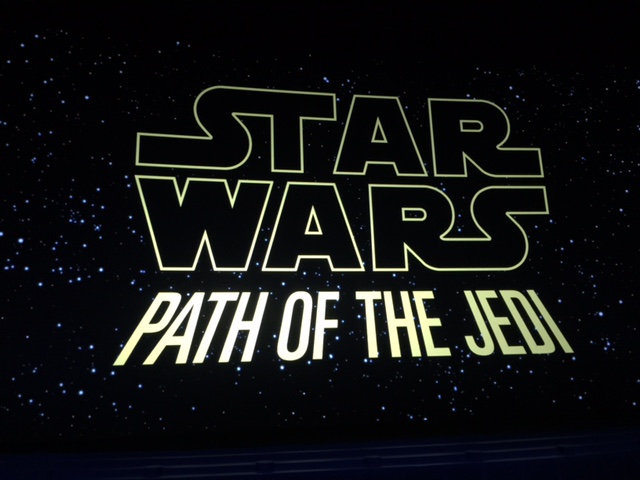 6. Star Wars area. Disneyland is ready for the new Star Wars movie!  I liked the Star Wars "Path of the Jedi" recap of the first six films with scenes from the new "The Force Awakens" also.  This was in the theater where Captain Eo was previously shown.  Also Space Mountain has been recreated to be "Hyperspace Mountain"  (the same theme is not at Disney World).  I liked the "hyperspace" and other Star Wars effects – my best Space Mountain ride ever!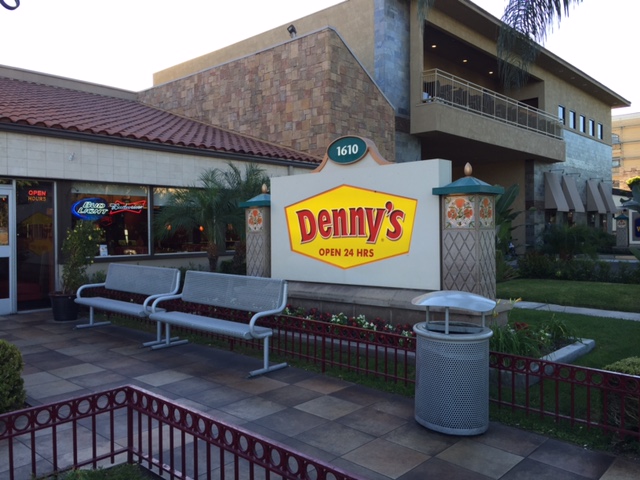 5. Walk to offsite restaurants.  If the restaurants in the park are too crowded or too much for your budget, there are a number of offsite restaurants within easy walking distance.  One night we wanted to eat at the Rainforest Cafe in Downtown Disney but found there was a 45 minute wait.  So instead we took a 10 minute walk to the offsite Tony Roma's and we had a delicious meal.  Another morning I ate at Dennys, before the downtown disney restaurants were open, which allowed me to be in line right at the Early Entry opening time.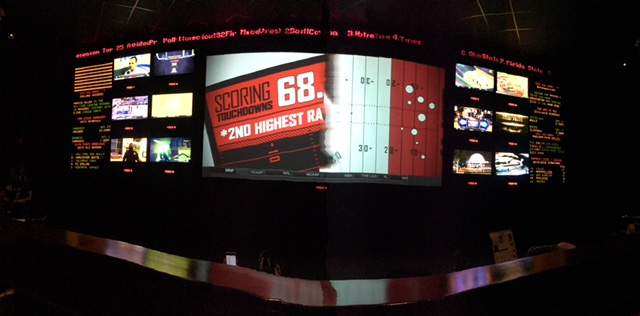 4.  Downtown Disney restaurants.   There's an ESPN Zone at both Disney World and Disneyland.  Disneyland's ESPN is much bigger, with a large screen showing the night's sports action that reminded me of a Las Vegas sportsbook.  I enjoyed eating here one night while watching Monday Night Football.  The Rainforest Cafe and Earl of Sandwich Downtown Disney restaurants were similar to what I found at Disney World and just as yummy.
3. Paint the Night Parade.  We really enjoyed Disneyland's Paint the Night parade – an updated version of Disney's Main Street Electrical Parade that we had seen at Disney World.  This nighttime parade had different floats and some great effects.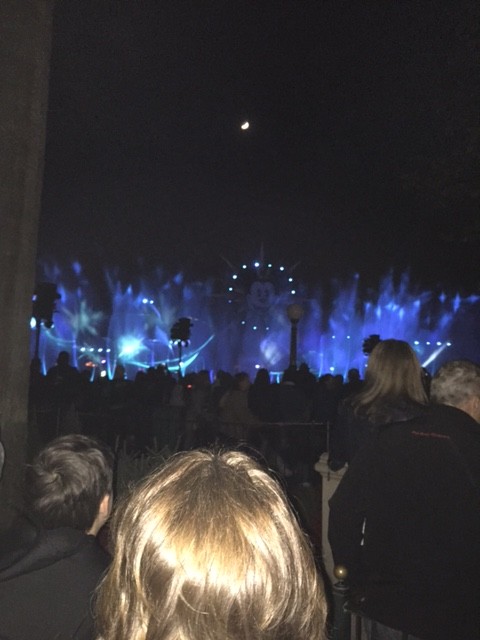 2.  California Adventure Theme Park.  I appreciated some unique features of Disney's California Adventure theme park – like the above World of Color nightly light show, and Cars Land.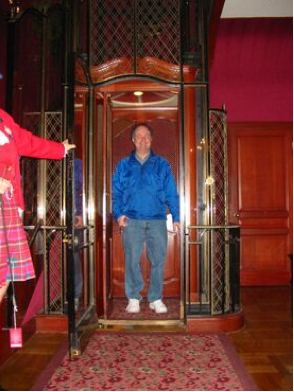 1.  Walk in Walt's Footsteps Tour.  Back in 2004 I took Disneyland's Walk in Walt's Footsteps Tour.  On this 2015 trip I saw it was still offered – a must for any Disney fan.  Disneyland is the only theme park Walt Disney actually designed and walked in himself.  On this tour you get a behind the scenes look at the special touches Walt added to this first Disney Park.  Only at Disneyland!
If you have never visited Disneyland or wish to make a return visit, we can help!  Contact us for more information and a no obligation price quote.